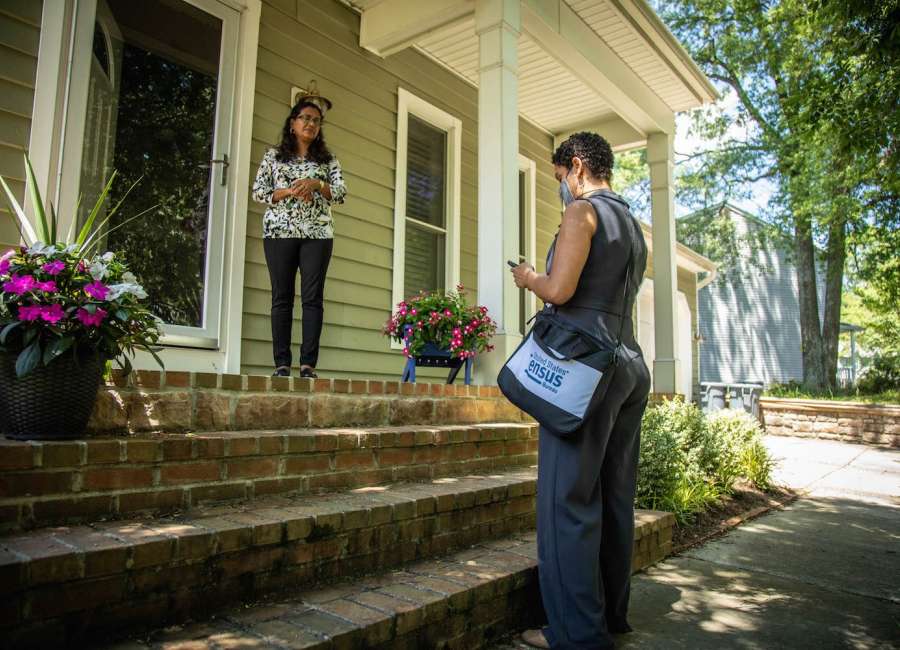 There are only seven days left until the original deadline for the end of the 2020 U.S. Census, and over 9 percent of Georgians still haven't been counted.

While that may not seem like a lot, it can make a big difference when it comes to federal funding. And Georgia is ranked 47th in the country for the number of its residents who have been counted.
"The bottom line is this: for the next 10 years, all decisions that are going to be made about parsing out federal tax dollars to Americans – planning future educational institutions, planning health care, everything we need to make our life safe and calm is going to be based on the number that is reported on the census," said Cynthia Bennett, community liaison with the Newnan Coweta Chamber of Commerce and a member of Coweta's Complete Count Committee.
Even if the federal government knows that count isn't exactly right, that's what has to be used, she said. The numbers impact emergency funding, education funding, homeland security funding and many others.
And having all those decisions based on the wrong numbers is a big concern. "Because not being counted today is going to damage us – and not just for the next 10 years. A decision made in the 10-year time period can impact the following decade," she said.
The Census is held every 10 years and is required by the Constitution. All information gathered must be kept confidential for 72 years.
This is the first Census to be held primarily online. Americans were asked to fill out their questionnaire online, though there are also phone options. Those who haven't responded may have gotten a paper questionnaire in the mail that they can fill out and send in.
Each notice for a Census questionnaire included a 12-digit Census Code that respondents can enter into My2020Census.gov to start their questionnaire.
However, if you've lost your code, that's not a problem. Simply click on "if you do not have a Census ID, click here," and you can continue to fill out the form.
Bennett said she was surprised to see such a low self-response rate this year with all of the current popularity of finding your ancestors through genealogy research. The biggest tool in tracing your family tree is census records.
While the deadline is officially Sept. 30, a lawsuit filed in California may change that. A U.S. Census Bureau spokesperson said Tuesday that the agency isn't currently considering Sept. 30 to be the final deadline, but is still asking people to respond as quickly as possible.
The self-response rate – the number of Georgians who have submitted their census questionnaire either online, over the phone or by mail, is just 61.7 percent. Enumerators going door to door have counted the remaining Georgians who have been counted.
In Coweta, the self-response rate ranges from the high 70s in portions of northern and eastern Coweta, with a high of 85.5 percent in the SummerGrove area, to a low of 50 percent in the Palmetto zip code.
The self-response rate in the southern and western portions of the county ranged from the high 50s to low 70s. Data on the total count in Coweta was not available.
Enumerators have been out in some areas of the country since late July, with most door-to-door work starting in August.
According to the U.S. Census Bureau, the "non reporter follow up" count in the 23-county Macon Area Census Office, which includes Coweta, is 79.2 percent complete.
To fill out your Census questionnaire, visit www.my2020Census.gov or call 844-330-2020.