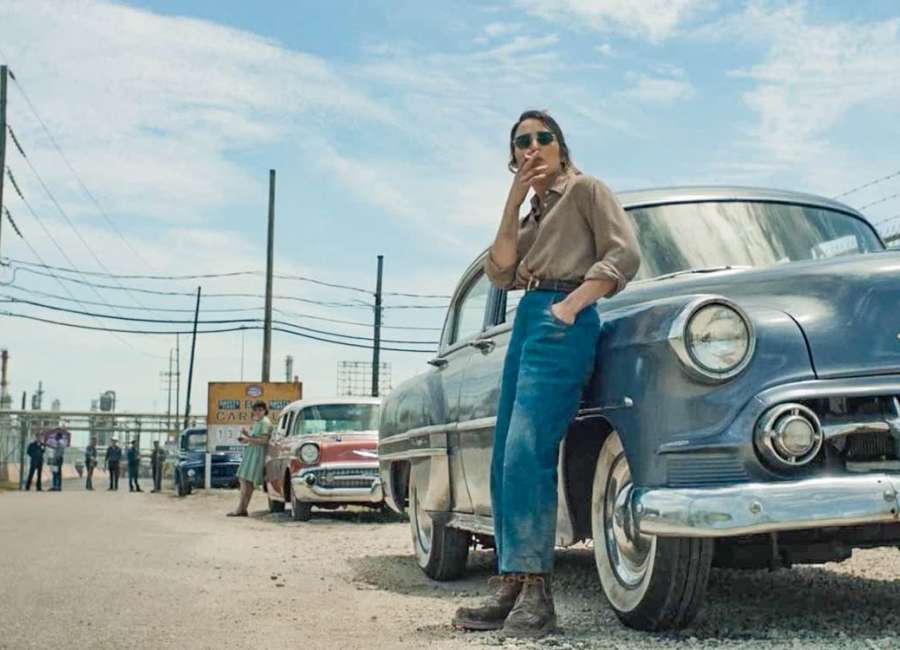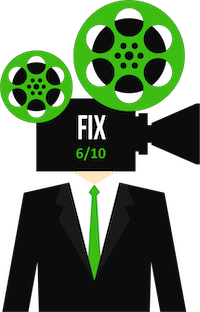 Review by Jonathan W. Hickman
"The Secrets We Keep" is a post-World War II thriller that's more dramatic than thrilling. Solid performances by a top-shelf cast make the mystery engaging, if also a little one-note.

Maja (Noomi Rapace, see the original "The Girl with the Dragon Tattoo" series) lives an idyllic life in an American mill town with her husband Lewis ("The Sinner's" Chris Messina) and young son. An immigrant, Maja harbors deep-seated pain from her wartime experiences. Lewis, a company doctor, met Maja in Europe, where he performed military service as a physician. Lewis is a humble, unassuming man, hopelessly devoted to his mercurial, exotic spouse.
As the country and the world adjust to various reconstruction stages, it's time for Maja and Lewis to build a positive, meaningful life together.
But for Maja, old horrific memories come vividly flowing back when she hears a familiar whistle. Tracking the sound to a new mill worker named Thomas (Joel Kinnaman), she becomes convinced that he is a former German soldier that was part of a group of men who committed terrifying crimes against her and her family. The foundation of Maja's new life is threatened by this man's presence, by his very existence. She must do something radical to find inner peace.
Armed with a claw-hammer, Maja viciously kidnaps Thomas and imprisons him in her basement. She's determined to make him admit his wrong-doing. But is Thomas who she thinks he is? When Lewis discovers a man bleeding and suffering in his basement, his love for his wife obscures his better judgment. They are soon partners in crime.
Unlocking Maja's suppressed memories is key to unraveling the mystery of Thomas and Maja. Maja never waivers in her belief, but Lewis is a man of medicine and has understandable concerns. "Concerns" is one way to put it, fears is another.
Directed by Yuval Adler (see 2019's "The Operative"), who also shares a co-writing credit, "The Secrets We Keep" is a quality production shot with a 1950s Technicolor luster. The film style is reminiscent of something from director Todd Haynes, who crafted lush, deeply saturated images with cinematographer Edward Lachman in films like 2002's "Far from Heaven" and 2015's "Carol."
And to Adler's credit, he leans more on the 1950s melodrama than the thriller elements. These portions of the film work best, especially when Maja meets Rachel (actor/director Amy Seimetz), Thomas' American wife. Adler could have achieved the same level of tension in scenes between Rachel and Maja without the kidnapping, and I think I would have engaged more fully with that film.
After watching "Secrets," consider how it might have worked as a slice of 1950s life in Middle America. The classic automobiles, the drab fashion, the quaint gender roles are all on display. If anything, Maja's decision to trap Thomas and tie him up in her basement, where he's gruesomely tortured, mars a perfectly good drama. It introduces an artificial moral dilemma. At the same time, the light thriller plot gives the movie a momentum and a sense of urgency.
Of course, the kidnapping conceit is nothing new. Director Roman Polanski did it in 1994 with Sigourney Weaver and Ben Kingsley in the adaptation of Ariel Dorfman's play "Death and the Maiden." And it's been the subject of more than a few horror films.
Sadly, without the thriller elements, "Secrets" might not be commercially viable in the blood-and-guts, thriller-hungry, crowded marketplace. Less overtly violent handling of the material that focused on revealing suppressed memories and the damage those memories pose would have yielded a more artful, mature and consequential narrative.
Handsomely shot, finely acted and containing just enough tension to hold viewer attention, "The Secrets We Keep" is familiar but diverting entertainment.
A RottenTomatoes.com Tomatometer-approved critic, Jonathan W. Hickman is also an entertainment lawyer, college professor, novelist, and filmmaker. He's a member of the Atlanta Film Critics Circle, The Southeastern Film Critics Association, and the Georgia Film Critics Association. For more information about Jonathan visit: FilmProductionLaw.com or DailyFIlmFix.com