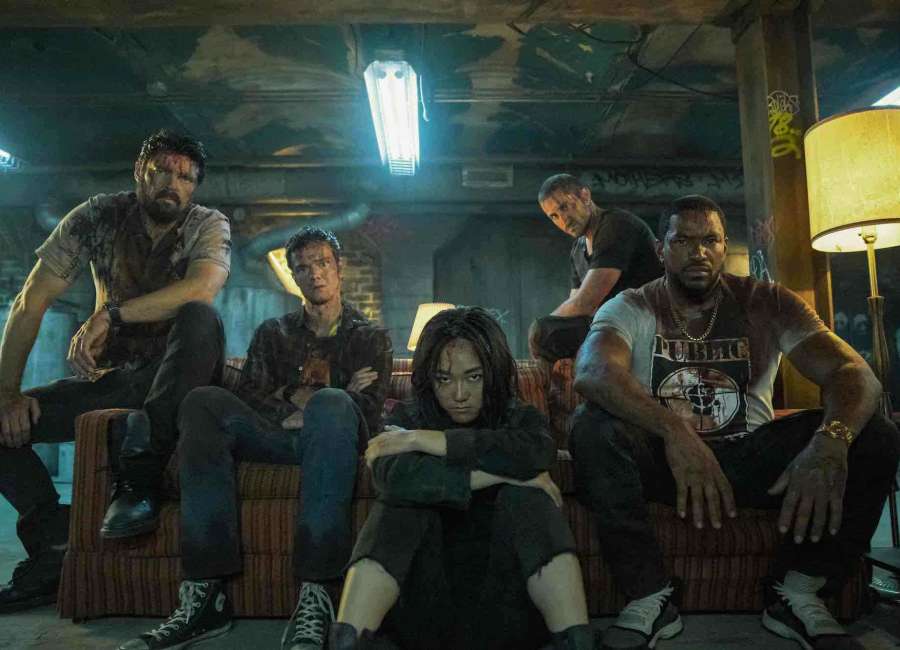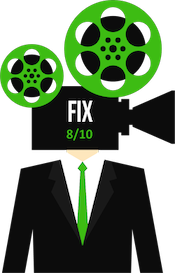 Review by Jonathan W. Hickman
If ever there was a guilty pleasure for hardcore comic book fans, Amazon's "The Boys" fits the bill. Season two expands upon the gleefully contemptuous blood-soaked tale set in an alternate universe where superpowers are an existential threat.

In the first season of "The Boys," we meet the hapless Hughie Campbell (Jack Quaid), who lost the love of his life when a hero name A-Train (Jessie T. Usher) kills her. A-Train, a superhero (referred to as "sups") who can move at insane speeds, quite literally runs through Hughie's girlfriend right in front of him. That graphic sequence in the pilot leaves a lasting impression on the viewer, and it gives Hughie his core mission: take all the so-called heroes down.
Hughie, the series's emotional heart, soon falls in with a group of mercenaries led by the miserable Billy Butcher (an intimidating and terrific Karl Urban). Like Hughie, Butcher's motto is that the only good sup is a dead sup. And after great, haphazard effort, Butcher, Hughie, and their motley, resourceful crew manage to make life difficult for the high-flying sups, whose team is marketed as "The Seven."
When I say "marketed," I'm referring to the public relations efforts of a shadowy, billion-dollar conglomerate named Vought International, who manages those with super abilities. Assembling seven sups in the corporate skyscraper, Vought forms an emotionally unstable Justice League of sorts. At the head is Homelander (Antony Starr), the most powerful and emotionally fragile of the bunch.
A Superman clone, Homelander's powers are nearly limitless, which makes him almost impossible to control. But while his strength, laser vision, and ability to fly make him nearly invincible, his delicate ego consistently holds him back. It's this weakness that Vought exploits to keep him somewhat in check.
In season one, here's a spoiler, the head of Vought, Madelyn Stillwell (Elisabeth Shue), who is having an affair with Homelander, is violently killed by the guy. Her replacement is Stan Edgar ("Breaking Bad's" Giancarlo Esposito), who seeks to bring the sups back in line and secure government contracts that please shareholders. With Butcher's mercenaries playing havoc on his key employees, finding profitability is no easy task.
Also, in the last season, The Seven shrank by several members requiring substitutions. One new member is Starlight (Erin Moriarty), a sup who was brought up as a member of a religious organization that she now eschews. She gets involved romantically with Hughie and starts to question Vought's motives.
In season two, we learn more about the Aquaman-type character, The Deep (Chace Crawford), who was brought down by a sexual harassment scandal in season one. Exiled to Columbus, Ohio, he might try on a religion of his own, hoping to get back into The Seven. His story is excellent, as he struggles with his past indiscretions and might evolve.
"The Boys" is mainly about the collateral damage when heroes and regular humans co-exist. This idea was explored cinematically in both the Marvel and DC universes, but "The Boys" takes visceral manifestations of the carnage left behind to epic levels. And although much of the bloodletting is comic in nature, it still dramatically exceeds just about anything we've come to accept in garden-variety superhero adventures. "The Boys" tops even "Deadpool" with its disemboweled body count.
In season two, heads explode, bodies eviscerated, blood flows freely like a classically shocking Grand Guignol. It's all quite entertaining, provided that you're game for that sort of thing. "The Boys" should play well as counter-programming to this weekend's sanitized "Mulan" reboot.
And as a satire of the superhero genre, "The Boys" is in a league of its own. Season two colorfully examines the consequences of having people with almost godlike power living among us. The social and political ramifications of a super-powered world have been addressed in shows like HBO's excellent "Watchmen," but "The Boys" might corner the market in how it walks the fine line between spoof and hard-hitting, gritty revelation.
Note that as a showcase for Karl Urban and rising star Jack Quaid, "The Boys" couldn't be better. Quaid, who's the talented son of Meg Ryan and Dennis Quaid, was recently cast in "Scream 5." And Urban's snarling, physically imposing performance here should get people talking about another turn for the actor as Judge Dredd.
A RottenTomatoes.com Tomatometer-approved critic, Jonathan W. Hickman is also an entertainment lawyer, college professor, novelist, and filmmaker. He's a member of the Atlanta Film Critics Circle, The Southeastern Film Critics Association, and the Georgia Film Critics Association. For more information about Jonathan visit: FilmProductionLaw.com or DailyFIlmFix.com