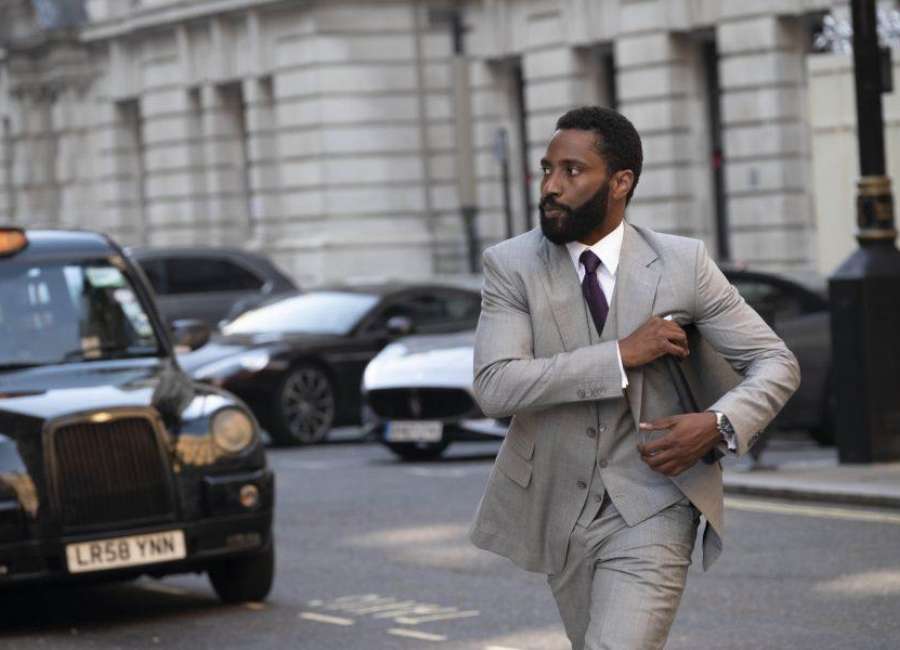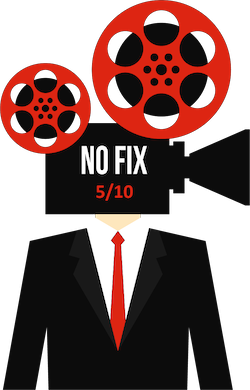 Review by Jonathan W. Hickman

"Tenet" is Christopher Nolan's subverted Bond film. Sure, there's a heady discussion of physics and some ingenious narrative structure, but his affinity for movie-magic espionage shows lack of confidence in the marketability of his ideas.
And those ideas at work in "Tenet" should be enough to carry any blockbuster. The goodwill that Nolan's built up over the years ensures solid returns for producers. But without the gunplay, jet-set globe-trotting, explosions, and combat, the unfounded fear must be that average Joes won't buy a ticket. Pity.
For the record, I acknowledge that Nolan's intentionally borrowing elements from the secret agent subgenre (components of which were also present in his classic "Inception"). This time around, I found it a bit tiresome.
In "Tenet," "BlacKkKlansman" star John David Washington plays a slick, brash CIA operative. In the film's thrilling opening sequence, he's part of an elite team that thwarts a terrorist attack in an opera house. But even though the opera patrons are spared, Washington's unnamed agent is captured and tortured.
Rescued, he awakens on board a ship, having been "repaired." He's given a critical mission: find the source of a new, life-threatening weapon. His handler, Victor (Martin Donovan), imparts upon him a word, "tenet," and a hand gesture. Those clues are all that's needed, and our protagonist is off to the races.
The investigation leads to an arms dealer in India and eventually to a Russian named Andrei Sator (a menacing Kenneth Branagh). Sator's wife, Kat (Elizabeth Debicki), might be key to assisting our hero in finding the strange, mysterious weapon. Still, her story is complicated because she shares a young son with Sator. In this movie, not only must the earth-killing weapon be neutralized, but the woman and her little boy must be saved, as well.
Assisting in the enigmatic, vital mission is a lanky, British agent named Neil (the next Batman Robert Pattinson), who just happens to have a master's in physics. Not only is Neil smart, but he's got a knack for getting into places. These talents help the cause because part of the job involves infiltrating a heavily guarded facility that protects coveted art collections of the filthy rich.
A subplot has Kat beholden to Sator, not only as his child's mother but somehow she's being blackmailed by an art forgery. I'm not sure how important any of that is, however. So much in this film acts as a distraction.
As you've already gathered, "Tenet" has many continually moving parts that move in many conflicting directions. The story hardly pauses for a moment. This is problematic because the structure is not only elaborate, but the dense dialogue is almost impossible to follow. I'll admit that Nolan has many IQ points on me, but in "Tenet," I felt like he showed off his smarts in every single frame.
It's as if slowing things down and providing the begged for context would reveal the flaws in Nolan's pledge, turn, and prestige. "Tenet" is a magic trick on a loop, and it might leave you with a gnawing headache.
"Tenet's" exhaustive, impenetrable narrative is matched by an oppressive score from Ludwig Göransson (Oscar winner for "Black Panter") that pounds obsessively throughout the film. Watching this movie for two and a half hours is a visual and acoustic assault of sorts that also proved to be an intellectual challenge packaged in a somewhat familiar Ian Fleming thriller. While that sounds like praise, I may be one of the few who wished Nolan would step away from espionage and concentrate on his killer ideas.
Performances are routinely good with Washington proving his mettle, becoming the charismatic leading man hinted at in Spike Lee's Oscar-winning film. Given the tragic passing of Chadwick Boseman, African American actors like Washington and "Hamilton's" Daveed Diggs should help fill the tremendous void left behind.
Washington, the son of Denzel, shares his father's radiance. Here Nolan makes excellent use of those qualities in crafting a confident, swaggering agent that, in many ways, is the modern, bearded version of James Bond.
Getting the worst of it is Branagh, playing a movie villain that's overly familiar to us. Since Russians are the new boogiemen both in films and in real life, this aspect of the movie is less than inventive. To his credit, Branagh does his best to be terrifying, and he manages to instill fear with words, projected at high decibels. It's a performance calculated enough to avoid camp.
Aside from the action set-pieces, time travel is at the core of "Tenet." Whether it be telling a story in reverse in 2000's "Memento," or exploring the effect of black holes on time in "Interstellar," the camera is Nolan's time machine. But the strength in the ideas he's playing with are often undercut by genre limitations.
As we learned from his last film "Dunkirk," Nolan's perspective and unique story-telling approach can produce something magnificent. "Tenet" seems like an exploitation of that talent, providing a great director with a chance to make an intellectually challenging James Bond clone.
***
A RottenTomatoes.com Tomatometer-approved critic, Jonathan W. Hickman is also an entertainment lawyer, college professor, novelist, and filmmaker. He's a member of the Atlanta Film Critics Circle, The Southeastern Film Critics Association, and the Georgia Film Critics Association. For more information about Jonathan visit: FilmProductionLaw.com or DailyFIlmFix.com