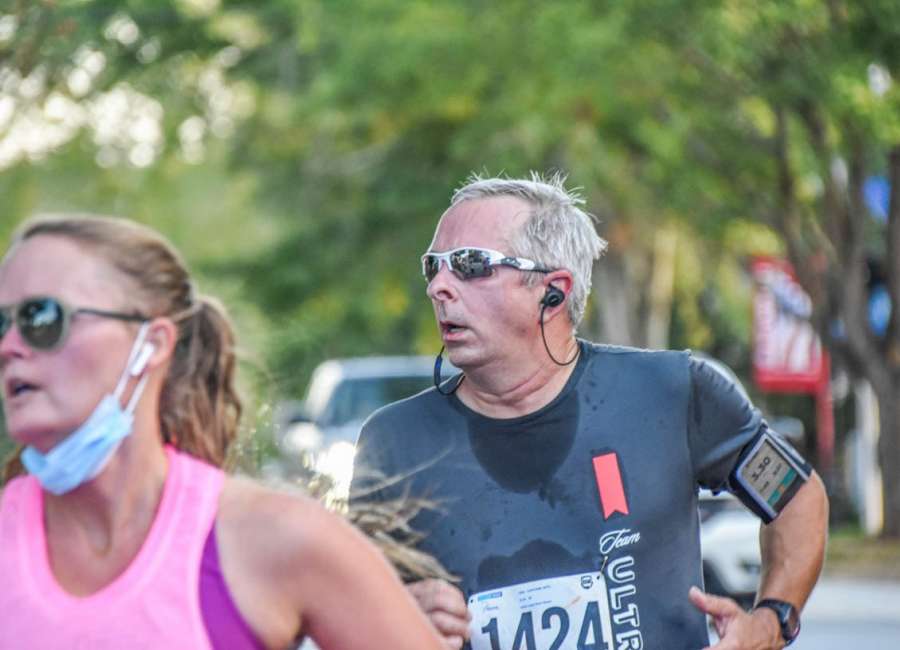 This fall, the Coweta County Sheriff's Office is aiming to get the community moving as part of a nationwide 5K race for law enforcement.

On Oct. 10, the sheriff's office will take part in the National Run for the Badge.
Traditionally held in downtown Washington, D.C., with a virtual race option, this year's race will take place entirely remotely due to the COVID-19 pandemic and efforts to keep all participants safe.
Participants are encouraged to run in their homes, backyards, or local parks and trails, while practicing social distancing and with other members of their Run for the Badge race team.
This marks the first year the Coweta County Sheriff's Office will participate in the annual event. All proceeds from the event go to the National Law Enforcement Memorial and Museum in Washington, D.C.
Currently, the sheriff's office has seven members ready to participate but is hopeful to field a much larger team, according to Keith Claycomb who has helped organize the Coweta team.
However, you don't need to be an employee of the sheriff's office to participate, as civilians are also welcome to join in. Simply submit your 5K time or participate in the "Race to 100K" where you can log mileage up to Oct. 10.
To join, simply login to the website , search for the existing Coweta team and sign up.
"With the year we've had so far, we're really hoping to help get people motivated and out the door," Claycomb said. "We have to social distance, but that doesn't mean we can't get out and exercise."
Registration for the National Run for the Badge 5K is now open. Participants are encouraged to register and create a team of family members, friends, colleagues or fellow runners. Individuals may also choose to join a team that has already formed by contacting the team captain.
Incentives will be offered to teams and individuals who reach fundraising milestones. Serious 5K runners can track their time competitively with other participants across the country. Prizes will be awarded to the fastest runners.
The sheriff's office is hoping to reach the goal of $2,000 from the community.
"We have a county that backs the badge, and it's for a good cause," Claycomb said.
For more information, visit http://support.nleomf.org .