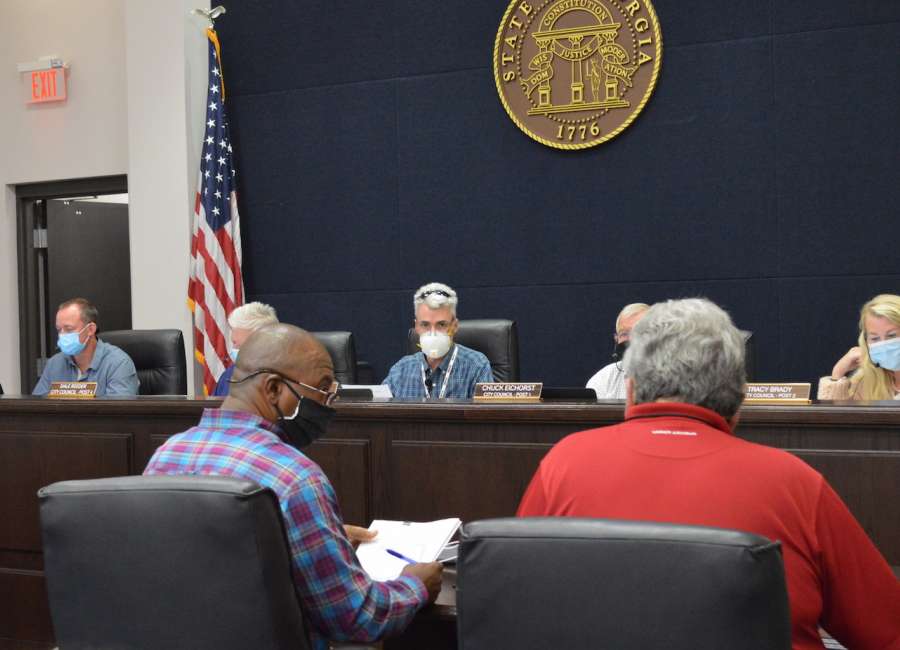 The city of Senoia is moving forward with construction of its new sewer treatment plant, and work could start in the next few months.
The plant will be located along Highway 85 and will discharge treated wastewater into Keg Creek. It will be built to treat 1 million gallons of wastewater per day and will be designed to be easily expanded.
Monday night, the Senoia City Council finalized an agreement with the Georgia Environmental Finance Authority for the low-interest loan that will fund the plant construction.
The total loan amount is $13.6 million. It will function much like a typical construction loan, with the city spending some of its own money, submitting invoices and then being reimbursed as construction moves along, according to City Manager Harold Simmons.
Construction was originally set to start in November, but bids haven't yet come back. Construction is expected to take two years.
The city's current sewer treatment system utilizes land application – treated wastewater is sprayed onto the ground in a designated area. The spray fields are located near Howard Road and Standing Rock Road.
The council was asked what will happen with the existing spray fields.
That hasn't been determined yet, said Simmons. When the new treatment plant first begins operation, about 30 percent of the city's wastewater will still go to the spray fields, at least for a while.
The new treatment plant will eventually be expanded to treat 2 MGD, and at that time the spray fields could be decommissioned. Spray fields have to lie fallow for several years before the land can be used for anything else.
Some of the GEFA money is federal funds, which comes with certain strings attached. The loan also includes a rate covenant, which requires that the city charge rates for sewer service that will cover 110 percent of costs, said City Attorney Drew Whalen.