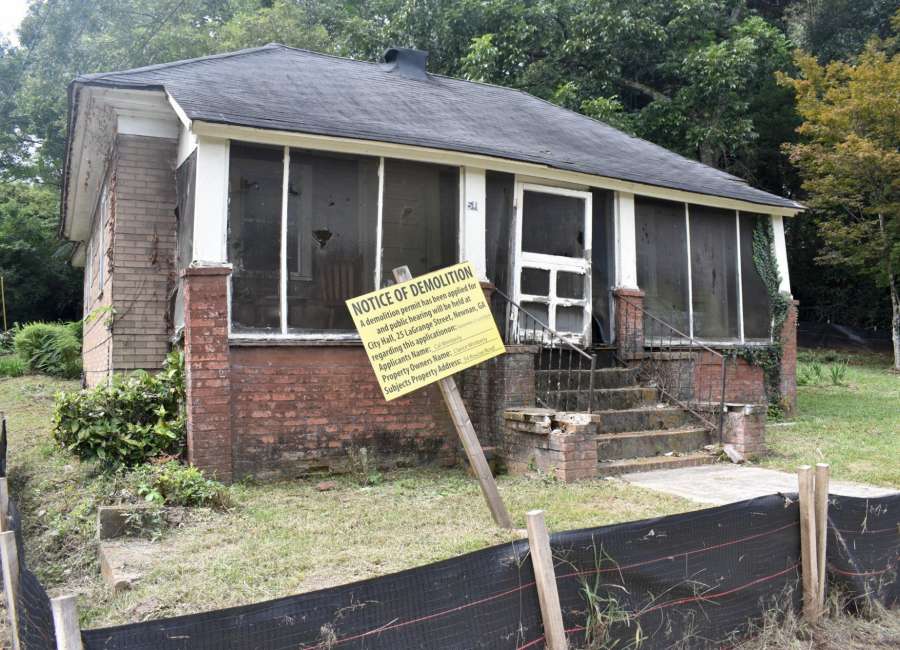 A dilapidated pre-1940s Newnan home is scheduled for demolition by the city, at the owner's request.
The house, located at 54 Roscoe Rd., has no known historic or architectural significance and is not located in a historic district, according to city documents.
City staff reported the home can be demolished without disturbing adjacent structures, and that the cost of renovations exceeds 50 percent of the home's assessed value, which meets the criteria for the city's substandard housing "rehab or demolish" resolution.
The home has been vacant for years and is infested with mold and mildew, according to city documents, and restoration would cost an estimated $85,000. The quarter-acre of land on which the house is located – worth $32,426 in 2019 – is now valued at $62,500, according to tax records.
The Newnan City Council approved the demolition at its Sept. 21 meeting.