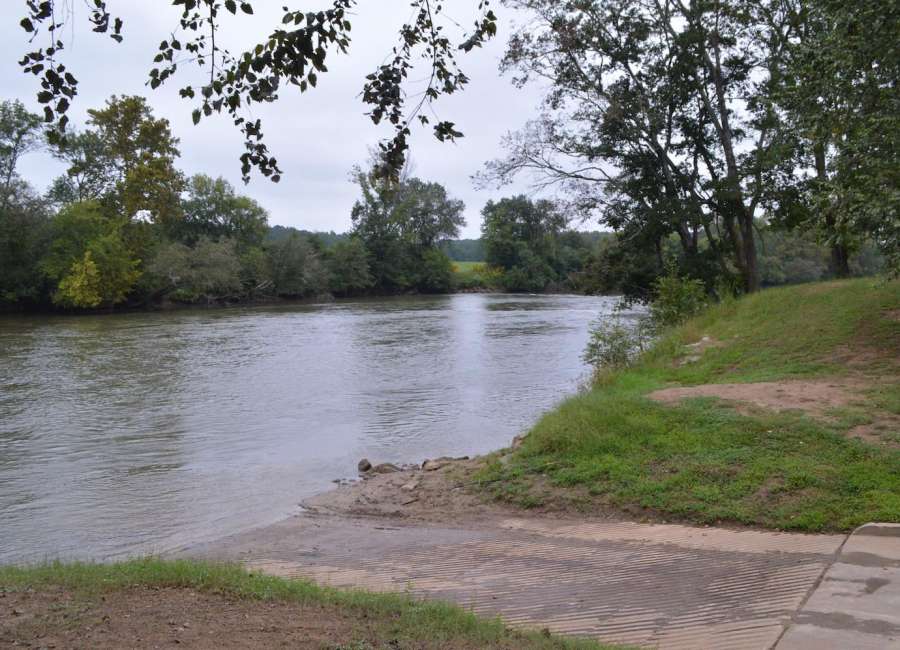 Coweta's Riverside Park has reopened after being closed because of a small oil spill related to a fire at Plant McDonough in Cobb County.
The park reopened Saturday after closing last Tuesday, according to Coweta County officials.
The county received an update from Georgia Power late Friday afternoon indicating that recovery efforts were well underway and were expected to be completed over the weekend, said Coweta County Administrator Michael Fouts Tuesday.
A transformer in the switchyard at Plant McDonough, located on South Cobb Drive in Smyrna, caught fire last Sunday night. Transformers contain oil as an insulator, and some of the oil from the transformer, as well as firefighting foam, made its way into the river. A transformer that size can contain up to 12,000 gallons of oil, but most of it was contained on-site, Georgia Power Spokesman John Kraft said Saturday.
However, they estimated that no more than 250 gallons of the oil, a PCB-free mineral oil, made it into the water.
"Since the impacts of this incident were reduced from the initial calculations and the discharged oil had not reached within approximately 20 miles of the county boundary along the river, we felt that it was safe to reopen Saturday," Fouts said.
Georgia Power continued cleanup response over the weekend and Monday morning, said Spokeswoman Holly Crawford. "Following discussions with its contractors and regulatory agencies, and after a thorough review of the river with no visible oil sheen observed, Georgia Power concluded its efforts on the river on Monday," Crawford said Tuesday. "Based off the information we know today, and drawing on the experience of our internal and external partners, our previous and consertaive estimate of 250 gallons of non-PCB mineral oil remains unchanged."