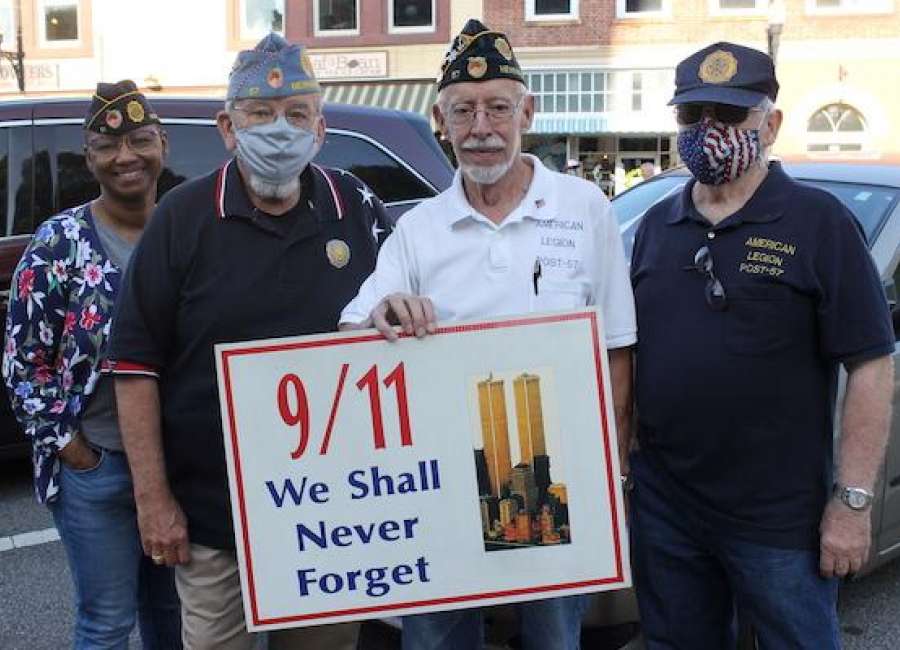 Coweta County public safety agencies held a 9/11 remembrance ceremony on the West Court Square in downtown Newnan Friday morning.
Newnan Police Chief Buster Meadows opened the ceremony by recognizing that this year marks the 19th anniversary of the terror attacks on Sept. 11, 2001.
The al-Qaeda terror attacks killed 2,977 when two hijacked planes crashed into the north and south towers of the World Trade Center in New York City, and a third plane crashed into the Pentagon in Arlington, Virginia.
Passengers aboard a fourth plane made an attempt to retake the plane from the hijackers, and the plane crashed into a field in Pennsylvania. There were 19 al-Qaeda terrorists involved in the attack.
"This is the day we want to remember the ones whose lives were lost that morning," Meadows said. "Remember them and their families."
"We want to remember also the brave men and women who ran into those buildings and saved who knows how many lives," Meadows added.
Community members said the Pledge of Allegiance followed by a prayer from Newnan Fire Department Chaplain Andy Brown and an extended moment of silence.
Coweta County Sheriff Lenn Wood thanked everyone in attendance for coming to the ceremony.
"Your support means so much to each and every one of us," Wood said. "Military, public safety, fire rescue, sheriff's office, police department – we are indebted to you as a community for what you do for us each and every day."
"There's no way we could do what we do without your support," Wood added.
Wood closed the program with a prayer. Meadows said although they had to scale back this year's program because of the COVID-19 pandemic, the program will be held next year in observance of the 20th anniversary of 9/11.
Friday's program can be viewed on the Newnan Police Department's Facebook page .