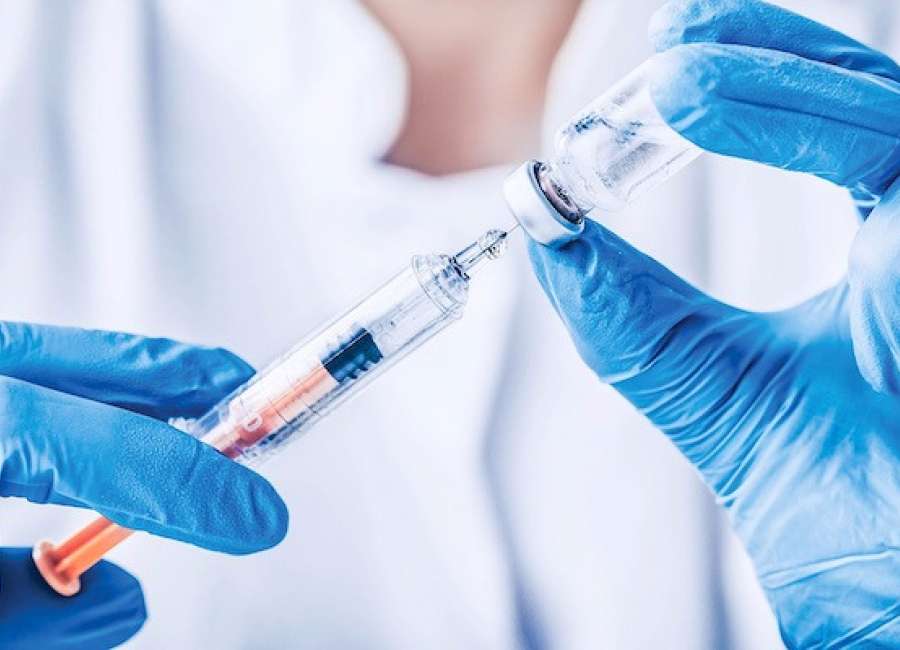 Flu season officially begins Oct. 1, and public health officials are urging residents to get a flu shot this year during the COVID-19 pandemic.
"This year it is more important than ever to get a flu shot," said Kathleen E. Toomey, Georgia Department of Public Health commissioner in a press release. "We want to protect people from getting the flu and prevent our health care providers and hospitals from being overburdened with flu and COVID-19 patients."
Hayla Folden with District 4 Public Health said people need to start making plans to get their flu shot as soon as it's available.
Folden said people who are at higher risk for complications from the flu – including the elderly, young children, those with compromised immune systems and those with underlying health conditions – are also more likely to have severe complications from COVID-19.
"It's more important this year than ever to get the flu vaccine," Folden said.
Folden said that you can still get the flu after receiving the shot, but getting the shot can help keep you out of the hospital if you get sick.
Although many believe the flu shot will give you the flu, that is not the case, according to the Centers for Disease Control and Prevention. The vaccines are either made with flu viruses that have been 'inactivated' (killed) and therefore are not infectious, or using only a single gene from a flu virus (as opposed to the full virus) to produce an immune response without causing infection.
It is possible to have a mild reaction to the vaccine, and the most common side effects are soreness, redness, tenderness and swelling where the shot was given. Low-grade fever, headache and muscle aches also may occur. If these reactions occur, they usually begin soon after the shot and last 1-2 days.
The CDC has a vaccine finder search engine where you can find locations to get a flu shot near you at www.vaccinefinder.org .
The CDC reports that it is possible to have the flu and COVID-19 at the same time.
Some of the symptoms of flu and COVID-19 are similar , making it hard to tell the difference between them based on symptoms alone. Diagnostic testing can help determine if you are sick with flu or COVID-19.
COVID-19 and flu spread similarly, from person-to-person, between people who are in close contact with one another, within about 6 feet. Both are spread mainly by droplets made when people with the illness, either COVID-19 or flu, cough, sneeze or talk.
It may be possible that a person can get infected by physical human contact or by touching a surface or object that has a virus on it and then touching his or her own mouth, nose or possibly their eyes, according to the CDC.
Both flu virus and the virus that causes COVID-19 may be spread to others by people before they begin showing symptoms, with very mild symptoms or who never developed symptoms.
While COVID-19 and flu viruses are thought to spread in similar ways, COVID-19 is more contagious among certain populations and age groups than flu, according to the CDC.