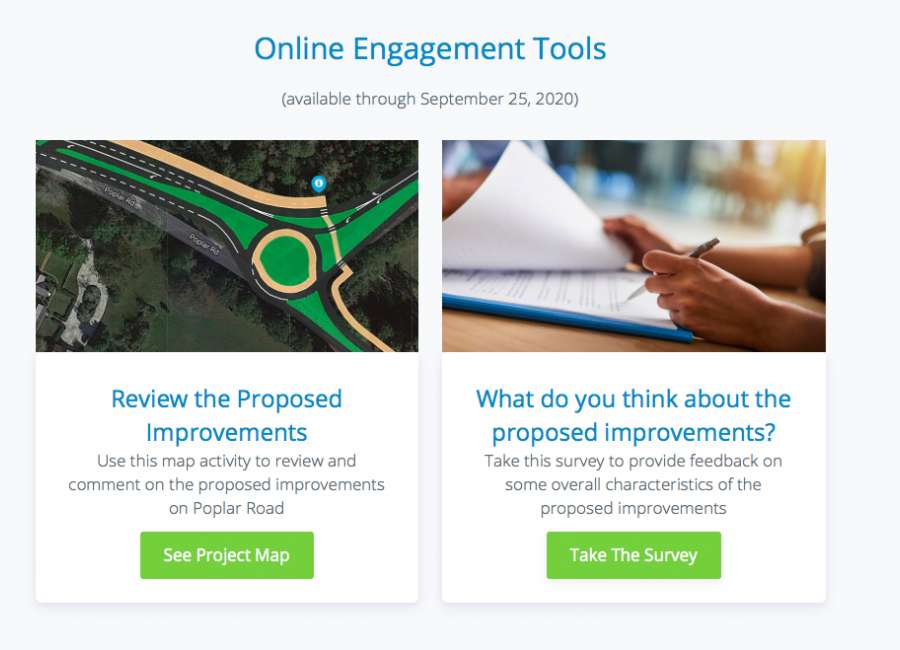 The deadline for comments on proposed long-term improvements to Poplar Road has been extended to Friday; so far, only a few Cowetans have made their opinions known.

To see the proposals and make comments, visit planningatpond.com/poplar-road-corridor-study/open-house .
A public meeting and a virtual open house on the Poplar Road study were held Sept. 3. The original public comment deadline was Sept. 11, but it was extended to get more public input.
There were 17 attendees at the public meeting, and two people attended the virtual open house, according to Richard Fangmann, project manager for the consulting group assisting Coweta County with the study.
The proposal shows a mix of improvement projects, which will be done over time. The proposal shows widening a portion of Poplar Road – from the interstate to Parks Road – to four lanes, with RCUT (restricted crossing u-turn) intersections.
The road would be widened to have a center turn lane between Parks Road and the Shelby Bluff subdivision. Between Shelby Bluff and Highway 16, the road would remain two-lane, but there are plans for roundabouts and some extended turn lanes. The roadway would also have a multi-use path and a sidewalk.
Many of the comments submitted ask that Poplar be four laned all the way to Highway 16. Other comments call for fewer roundabouts.
On the public comment website, visitors can view an interactive map of the proposal and leave comments on the map. Visitors can also up-vote or down-vote the comments of others. As of earlier this week, there had been seven comments made on the map, Fangmann said.
The feedback received so far "has provided us with good information to consider in the planning process," Fangmann said. "Those who commented are generally supportive of the projects and recommendations over all."