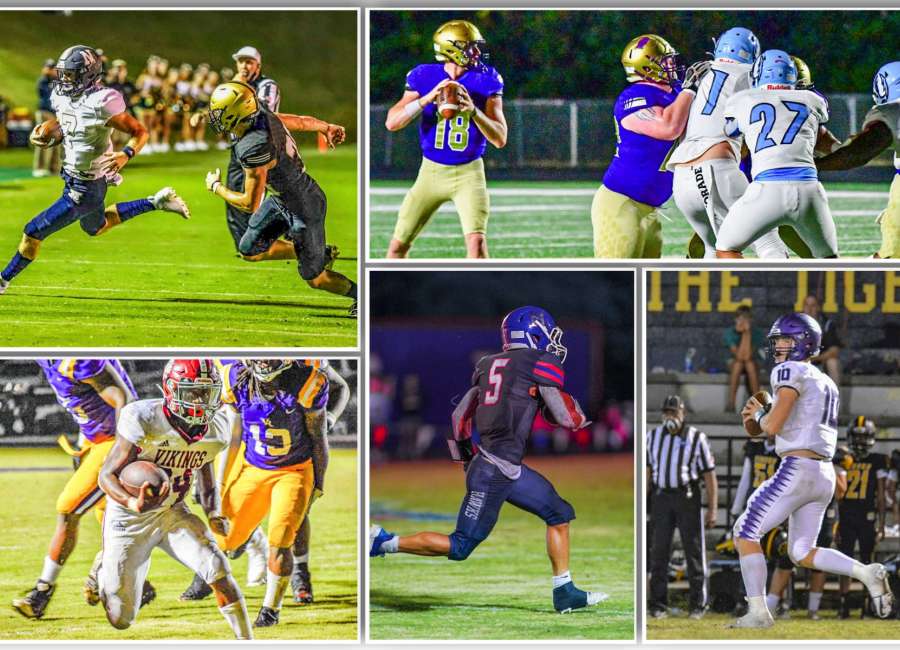 Harris County (3-0) at Newnan (3-0)
Drake Stadium will feature a battle of the unbeaten Friday night as the Harris County Tigers pay Newnan High School a visit. The Tigers are under the leadership of Head Coach Jamie Fox and compete in Region 2-AAAAA (the same as the Northgate Vikings). This will be the first meeting between the two schools.
The Tigers offense revolves around their 6-foot-4 wide receiver Marcus Dumas. In their 14-13 win over Upson-Lee last week, Dumas had 7 catches for 94 yards. At 6-foot-2, junior quarterback Cooper Corey has a strong arm but isn't afraid to tuck the ball and run either.
Harris County just cracked the top-10 for Class 5A, so it will be another great tune-up for Head Coach Chip Walker's team as they eye the region schedule on the horizon, which starts October 30.
East Coweta (2-1) at Northgate (2-1)
A showcase game for Coweta County. These two schools both feature dynamic quarterbacks and game-breaking runners. They will play for the first time in their history Friday night at Northgate. East Coweta quarterback Danny Shoch has settled into the Indian offense just nicely. He had three TD passes in their win over Meadowcreek last week.
Northgate quarterback James Paige has created a lot of attention as well. He exploded for a 95-yard TD run last week against Villa Rica and had an efficient evening passing the ball.
The running backs will be fun to watch as well. Jayden Bolton for East Coweta and DJ Reid from Northgate have been focal points of each team's offense.
Trinity Christian (3-1) at Landmark (0-4)
Trinity Christian Head Coach Kenny Dallas returns to Landmark Christian where he served as head coach from 2001 to 2011. During his tenure, he led the War Eagles to the state playoffs 10 out of 11 seasons and in six of those, won at least one playoff game. His final game at Landmark was the 2011 State Championship game, losing to Savannah Christian 20-3.
It has been tough sledding lately for Landmark. In November 2016, they scored on the final play of the game in the second round of the state playoffs to defeat Darlington 13-12. Since then, they have only won four games over their last 35.
The Lions are currently ranked 7th in Class A Private, including two wins over public schools (Hampton and Claxton) that had to be rescheduled.
Heritage (0-3) at King's Ridge Christian (1-0)
Head Coach Micah Alba will take the Heritage Hawks on the road, searching for their first GHSA victory. King's Ridge Christian is under the direction of first-year head coach Terry Crowder who came to America from Denmark. Crowder led them to the first round of the playoffs last season where they lost to Sandy Creek.
The Tigers defeated Landmark last week 26-13 behind a precision running attack. Quarterback Clay Harrell led an attack that ground out almost 300 yards of rushing offense. Heritage will need to seal the outside edges as the Tigers ran numerous jet sweeps with success.