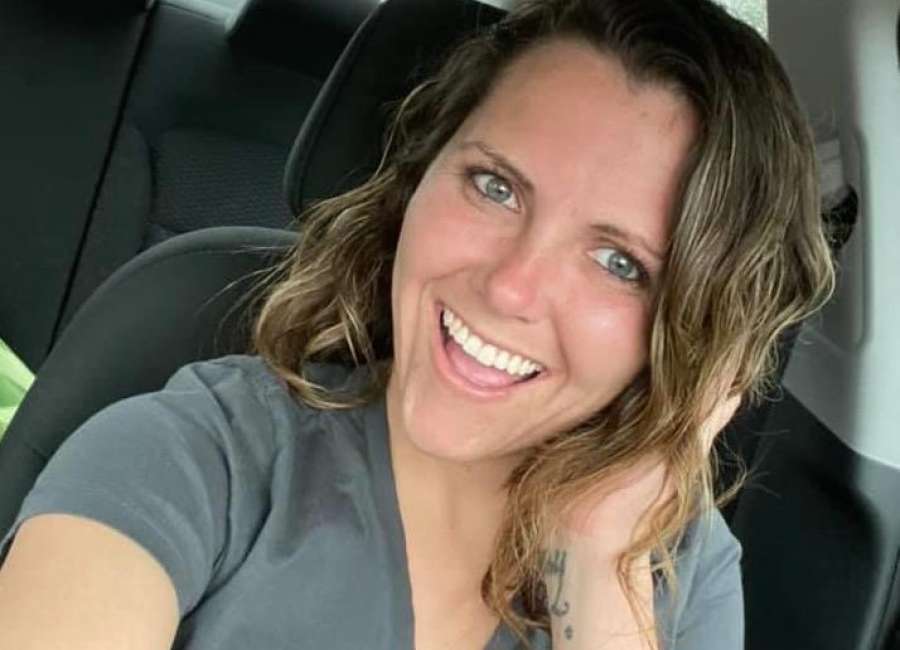 Those hoping for a break in the Natalie Jones missing person case have now started a petition to ask a grand jury to further investigate whether Jones' ex-boyfriend, Jonathan Lawrence, had something to do with her disappearance.

The petition on Change.org was posted Friday and as of Tuesday afternoon had garnered nearly 2,100 signatures.
Jones, who lived in the Heard County portion of the Corinth community, left a July 4 get-together on Lake Martin in Alabama and hasn't been seen since.
Cell phone records showed that she was near the Troup/Heard county line a few hours after she left the party. Jones' car is a 2002 Chevy Cavalier that was spray-painted hot pink.
Lawrence is currently being held in the Troup County jail on multiple charges. He was most recently charged with attempting to arrange the murder of a Troup County deputy.
Lawrence was arrested on drug trafficking charges earlier this year, and had his bond revoked after allegedly sending threatening messages to his ex-wife and her male friend and trying to hire someone to kill her friend.
The petition asks Judge Markette Baker, who presided over Lawrence's bond revocation, to call a grand jury to look into any role Lawrence may have played in Jones' disappearance.
Lawrence is considered a person of interest in the case, according to Lt. Dan Boswell of the Heard County Sheriff's Office, the lead investigator on the case.
While he was out on bond, Lawrence was fitted with an ankle monitor, and Boswell said he has reviewed the record of Lawrence's whereabouts around the time of Jones' disappearance.
"We haven't ruled anybody out," Boswell said Tuesday, even with the ankle monitor records. "We're still looking at all the relationships she was involved in. Lawrence is one of those relationships," he said.
However, there are more people than Jonathan Lawrence that investigators are looking at, Boswell said.
There are limits to what the investigators can find out about other people without a search warrant. And they can't get search warrants without probable cause to show that a crime has been committed. When it comes to Jones' disappearance, they still don't know that a crime was committed, according to Boswell.
The investigators have been able to obtain significant information about Jones. "We know a lot more about Natalie Jones than probably anybody does, from her personal life to her finances and everything," he said. But that information hasn't given them any clues as to what happened to her. Her bank account had a small amount of money in it, which hasn't been touched.
While investigators can obtain some phone records about other people with subpoenas, getting actual copies of messages or locations requires search warrants.
Though there are theories about what could have happened, there's no evidence to confirm anything. Finding Jones' vehicle or something else would be evidence that a crime had been committed.
Boswell stressed that if people see something that could be relevant to the case, they should call 911 immediately – not wait and call the Heard County Sheriff's Office or the tip line.
"If somebody sees the car or they suspect they see her, they need to call the local authorities – wherever they are, call 911 and have the officer come and check it out," he said.
He said he's gotten tips from all over Georgia, Alabama and Florida, and even from as far away as California. But those people didn't call the local authorities, and Boswell can't do much with those tips when they are days later and miles away. "We can't respond to those things," he said. "They need to have somebody locally check it out, right then."
"It has been three months, and we haven't received a valid lead yet," Boswell said. He's gotten a tremendous number of tips, and they are followed up on, but they haven't produced any leads, he said.
"We have gone down so many rabbit holes, with all sorts of stories. We've gotten a lot of tips, but the tips led us nowhere."
Though some of Jones' friends and family may think not much is going on with the case, Boswell said that he and the assisting agent with the Georgia Bureau of Investigation have worked on some aspect of the case every single day. Boswell said he was interviewing someone about the case on Tuesday.
"There is just so much that we can't talk about," Boswell said. "We haven't given up, and we're not going to. We will continue to look for her until she's found."
If you see Jones or her vehicle, call 911 from your location. Boswell can be reached at 706-675-3329 or dboswell@heardcountyga.com ,
or you can call the GBI's tip line at 800-597-TIPS (8477) or submit anonymous tips at investigative-gbi.georgia.gov/gbi-tip-line .