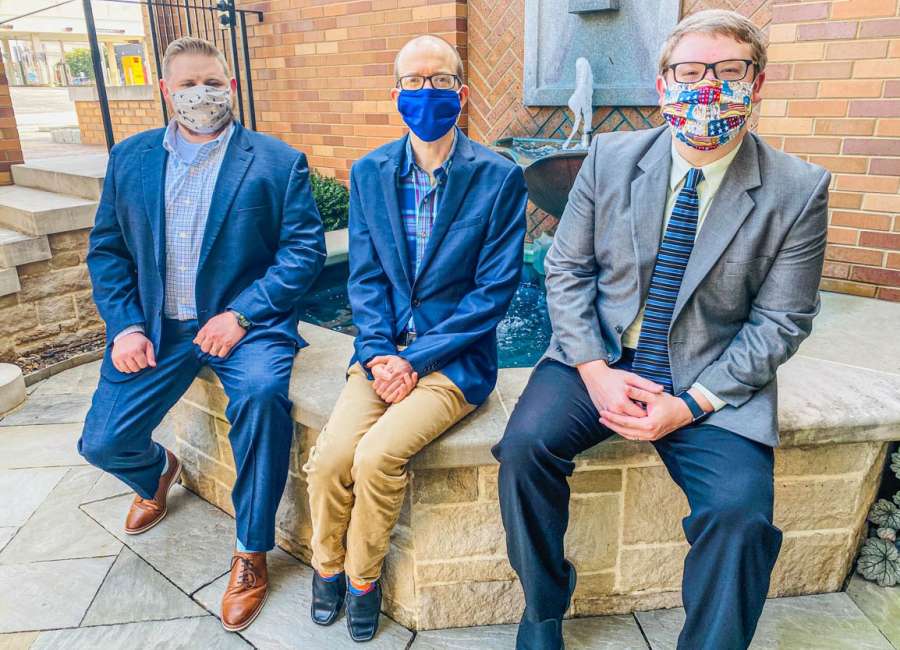 Like most churches during the pandemic, Newnan Presbyterian Church (Est. 1828), is continuously innovating and seeking creative ways to serve, lead and offer spiritual guidance.

"While we don't look or feel like we normally do, we are still trying to find ways to be the church," says Rev. David Jones, who joined NPC as its Pastor and Head of Staff nearly three years ago.
Jones, initially uncomfortable with the idea, was encouraged to take Sunday morning services to social media in the early days of the shutdown and, much to his surprise, found an audience of over 500 viewers via livestream on Facebook.
Online Sunday services during the spring and summer typically lasted no more than 40 minutes and included a shorter than usual sermon along with special music. It became apparent that church members and others unexpectedly relished the chance to continue worshipping, and even fellowshipping, digitally.
Now the church plans to continue digital services even when the pandemic eventually comes to a close. In-person worship was brought back with strict safety measures mid-Summer, yet still the online audience continues to grow.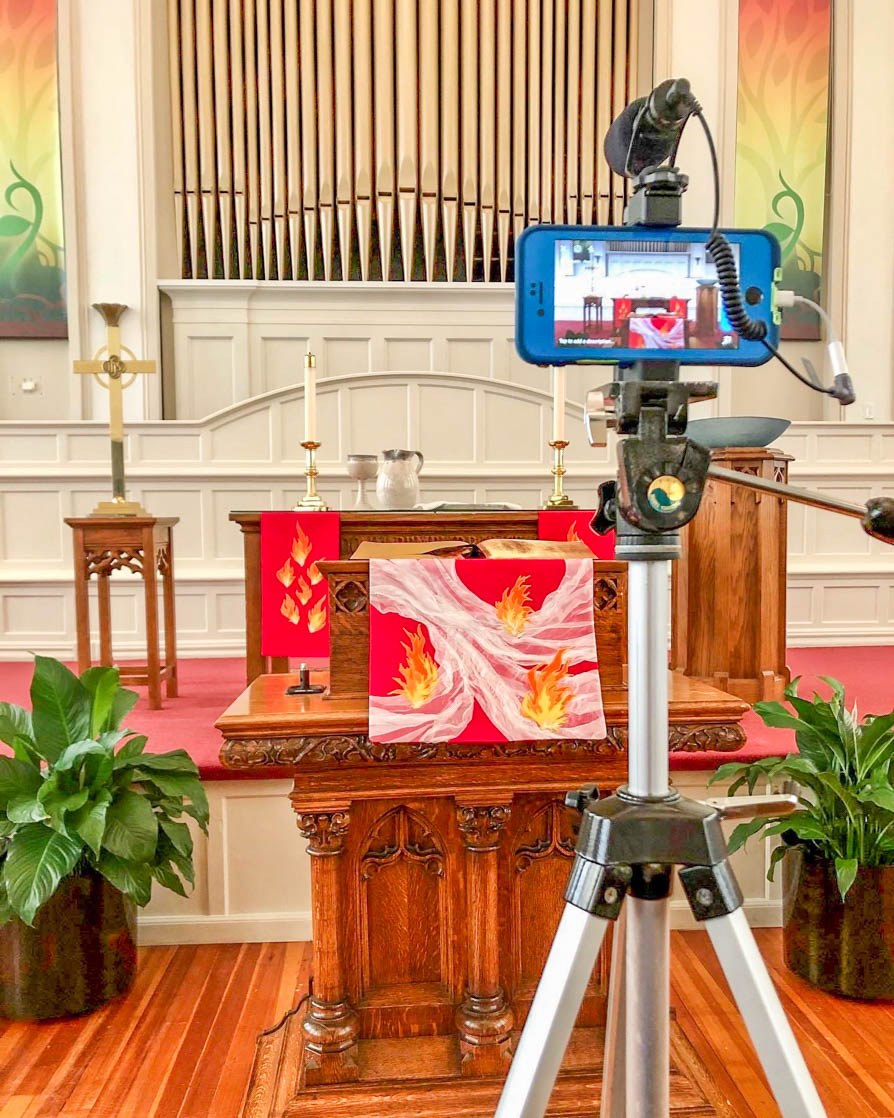 And now starting in September on Thursday evenings at 7 p.m., NPC is holding an alternative worship service in addition to the traditional Sunday morning service. Pastor Jones welcomes the entire community to this special evening opportunity to worship and feels the service provides much needed additional time and space to spread out and safely convene.
Members and guests at either in-person service must wear masks, sanitize hands and are seated for social distancing by an usher upon arrival.
In the midst of the shutdown, the church moved forward with plans to hire an associate pastor. Rev. Tyler Brock from LaGrange, Georgia, joined the staff in June. Brock says, "One of the most important roles I see myself in is helping the church find its way in the age of digital evangelism and a culture of 'like,' 'share' and 'comment.' I want to find ways to use social media to engage members, youth and potential new members. What more can we offer digitally to reach out? We look for ways to spread our news and message to a wider audience."
Brock continued, "I think it's exciting that people who don't live in Newnan or who are on vacation or away at school can join us. The pandemic has forced us to become a church without four walls, and this is something we want to continue." Additionally, Brock looks forward to working with Rev. David Jones and being able to help the church in spreading the good news of God's grace in this corner of the world.
Cliff Brock, also hired during the pandemic, is NPC's new Musical Director. Cliff, a horticulturist and amateur photographer enjoys a variety of musical styles and often accompanies members with musical abilities to perform during worship services.
"The music at NPC is at a whole new level with the addition of Cliff," says longtime member and musician Lalla McGee. "He is masterful at choosing, performing and leading music that supports the sermon and scripture of worship services."
Now NPC continues to lay the groundwork for safely worshiping in person while keeping up and even building its online presence. During the last few months, activities that could be done safely with social distancing and masks continued. For instance, NPC managed to keep up its outreach program by partnering with Bridging the Gap to serve meals, and during the spring members put together hygiene kits for donation to the Coweta Samaritan Clinic.
And as many church activities and numerous trips, special events, Vacation Bible School and a mission trip to Mexico were canceled during the shutdown, online Sunday services thrived, giving members a way to worship and continue as a congregation that has met regularly since 1828. The church did what they could when they could to stay alive and active.
Rev. Jones, Rev. Brock and Cliff Brock are currently scheduling "Front Porch Chats" with members to have a socially distanced and masked face-to-face that allows members to have a moment to meet and have a sense of connectivity with their clergy.
Also in September, the children's ministry will resume with in-home Bible study project kits which will be sent to young ones.
In its 192-year existence, 2020 will surely go down as one of the most challenging and unusual years in the history of one of Newnan's oldest churches, but Rev. Jones and the entire congregation are working to remain flexible and ready to make accommodations any way possible.
Looking for a church? Join Facebook live sermons Sunday at 10 a.m. at the Newnan Presbyterian Church page or come in person. Also, Thursday nights at 7 p.m. in person at Newnan Presbyterian Church, 38 Greenville St., Newnan.