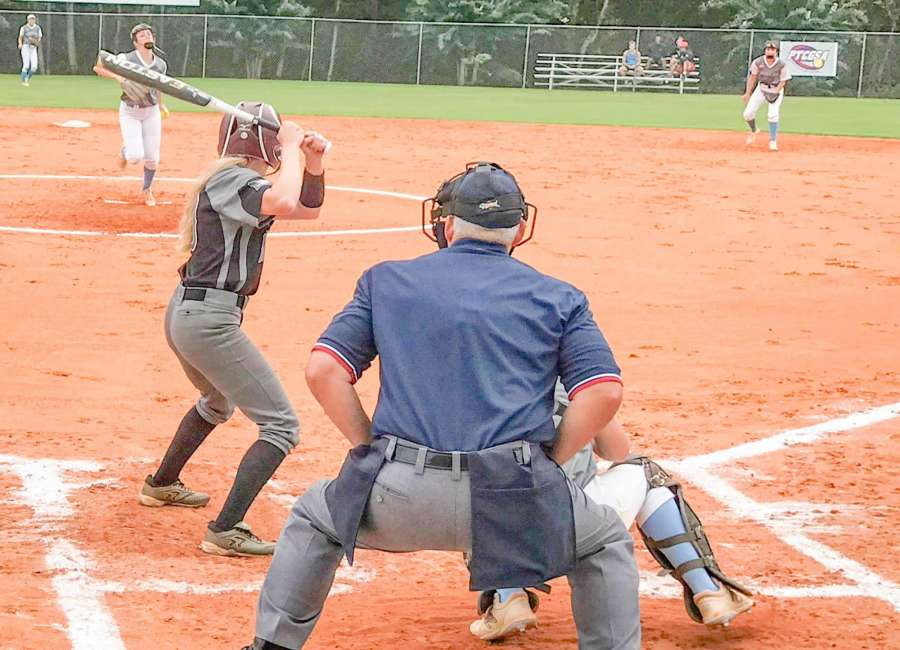 By Rob Grubbs
(Fayetteville, Ga) - What's clear about the 2020 Georgia High School softball season is the number of talented pitchers in the Coweta and Fayette area. Each school has a top-level starter that is currently being heavily recruited.
As a result, there are very few nights that favor the hitters. The Northgate Lady Vikings had the unenviable task of facing two of the best on back-to-back nights on Monday and Tuesday.
After being completely locked up by East Coweta's Jaliyah Holmes on Monday night in a 2-0 loss, they went to Starr's Mill for a key Region 2-AAAAA game. The Lady Panthers have an ace as well, junior Lilli Backes. The Lady Vikings had a few chances but ultimately fell 3-0.
Backes worked around a two-out walk to Natalie Heath to strike out the side. The Lady Panthers struck immediately when lead-off hitter Lauren Flanders worked a walk, advanced to third on a couple of wild pitches and scored on a Jolie Hester single. It was the only run Starr's Mill would need.
Down 1-0, Northgate had a chance to tie the game in the third. Kyra Aycock singled to left to start the inning and advanced to second on a perfect sacrifice by Gwen Holbrook. Backes retired the next two batters to keep Aycock at second.
The Lady Panthers added single runs in the third and fifth innings for the final 3-0 margin. Both were unearned.
Lost in the disappointment of the two losses was the work of the Lady Vikings pitching staff. The East Coweta Lady Indians routine score in double digits, but senior Madison Lumpp held that high octane offense to only three hits.
Olivia Cato was equally effective against Starr's Mill, only giving up three hits, one earned run and got seven strikeouts.
With the region softball tournament just a few weeks away, pitching depth is crucial, especially this season. The format has been slightly changed, the top two teams from the regular season standings will play a best-of-three for the region championship with both qualifying for the state tournament.
The other two state berths will be earned through best-of-three series: the three-seed vs the six-seed and the four-seed against the five-seed. Currently, Northgate is currently in the fifth spot which would pit them against Starr's Mill in the region tournament.
The Lady Vikings have four region games remaining: two against Griffin and one each against region leader Whitewater and Northside-Columbus. The opportunity is in front of them to move up.
Lady Viking Head Coach Lisa Skelton does some of her best work late in the season.
Look for Northgate to start their surge this weekend in their tournament at Grayson High School.