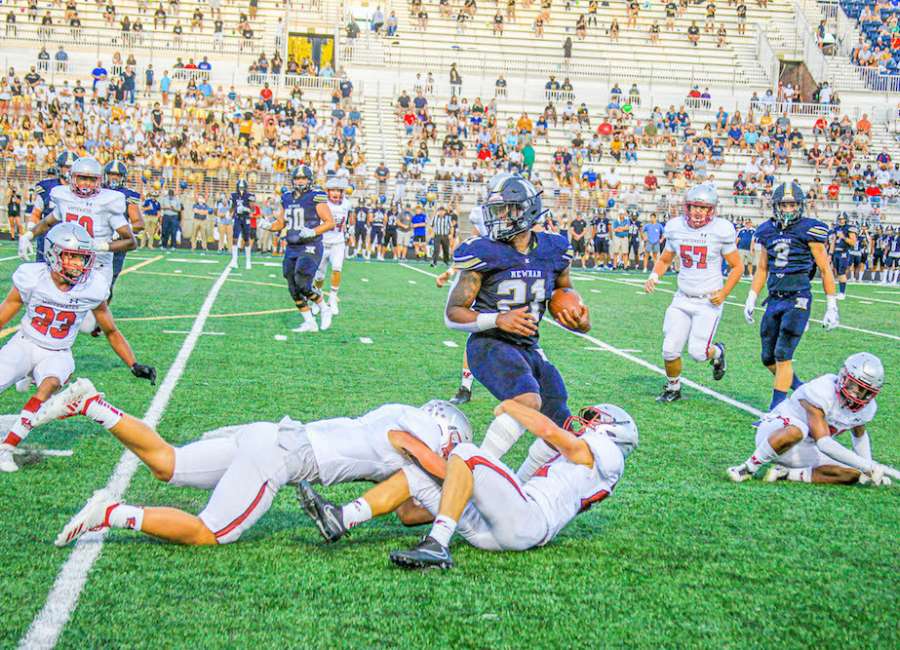 By Arvon Bacon, NTH Contributing Writer

Newnan, Ga. — The Newnan Cougars' highly anticipated season opener against the Whitewater Wildcats was nothing short of a spectacular start. The Cougars showed dominance from the opening snap and were very much in control late, as the second string would check in the second half to gain experience.
The overall dominant performance would lead to a Cougars victory, 42-17.
To begin the Cougar's offensive barrage, running back Bryson Moss got the Cougars on the scoreboard with a 3-yard touchdown run, to put the Cougars up early 7-0. The Cougar defense and special teams matched the offense's intensity by blocking a punt and not allowing the Wildcats to gain a positive yard on their first offensive possession.
Cougars quarterback Michael Maginnis completed seven of seven passes, along with a 20-yard touchdown pass to receiver Reid Brass for the Cougars second touchdown of the game. Maginnis' completion percentage remained perfect until a pass grazed off his receiver's fingertips and fell just short of the goal line with eight seconds remaining in the first quarter.
Despite the first blemish from the offense, running back Aubrey Carter would burst into the end zone for a 25-yard touchdown run, extending the score to a 21-point lead at the end of the first quarter.
Four minutes into the second quarter, the Wildcats added three points to the scoreboard after recovering a fumble on the Cougars 15-yard line, to make the score, 21-3. Following the turnover possession, Bryson Moss rushed for his second touchdown of the night on a 2-yard scamper, extending the Cougar lead to 28-3.
The Cougars well-oiled machine added another 14 points – adding a second blocked punt, and forcing a fumble before the starters were pulled in the second half, but not before wide receiver Reid Brass added a second touchdown to his stat-line.
Despite a late 14-point rally by the Wildcats, the Cougars' lead was insurmountable, and they won convincingly 42-17.
Looking Ahead:
Coming up this Friday the Cougars will take on the (0-1) Carrollton Trojans at Drake Stadium, at 7:30 p.m.
All photos courtesy Emily Walker: https://emwalkerphotos.shootpr...