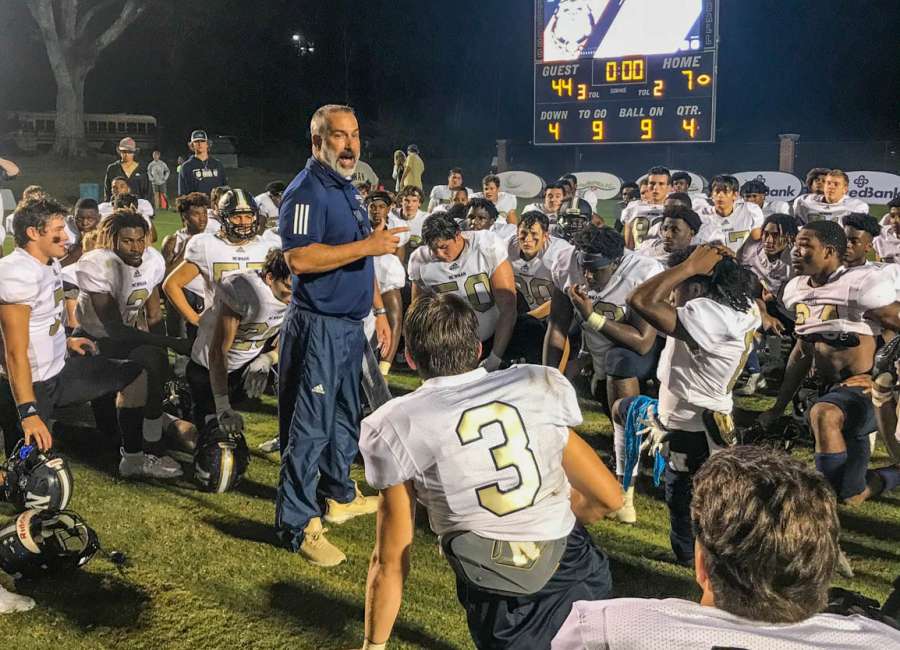 By Rob Grubbs
The Newnan Cougars went on the road for the second week in a row and left little doubt of the outcome in their wake.
The Cougar defense recorded a safety on their first play and created five turnovers en route to a 44-7 win against the Mary Persons Bulldogs.
Senior quarterback Michael Maginnis had three touchdown passes, two caught by Josh Harris and another by Reid Brass.
Aubrey Carter and Nick Owens each added rushing touchdowns while James Prosser contributed a pick-6 to close out the third quarter.
The defense had an answer all night. After taking a 9-0 lead, Mary Persons has their most promising drive of the night, but the Cougar defense forced and fumble and ended the threat. Harris added an interception a few moments later to stop another threat.
After going in at halftime up 23-7, the Cougars scored three third quarter touchdowns to put the game away.
Head Coach Chip Walker said after the game, "We challenged our guys at halftime. We weren't very sharp, clean or crisp. But I thought they came back with a lot more intensity."
The win improves Newnan to 3-0. Up next are the Harris County Tigers Friday night at Drake Stadium.