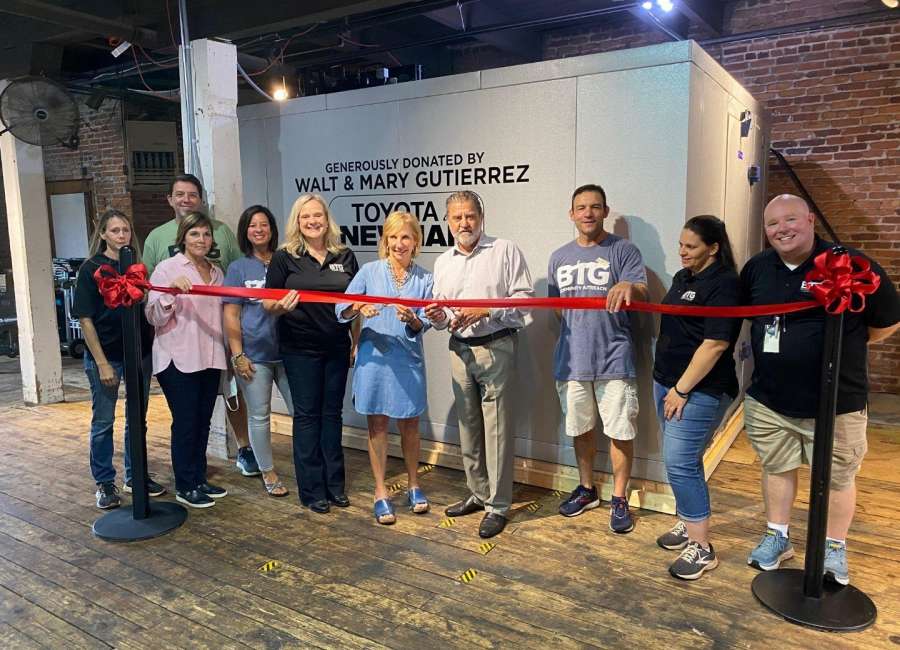 Bridging the Gap recently received a large walk-in freezer that allows the food ministry to take in and give out more food.
The freezer was donated by Walt and Mary Gutierrez.
"Getting that freezer was truly a game changer for us," said Kelli Yeager-Nelson, executive director of BTG.
When COVID-19 hit in March, grocery store shelves were often stripped bare – and donations of soon-to-expire food from grocery stores, a main source of food for BTG's food ministry, dropped precipitously.
"We had to look at that and think – how do we play the long game with COVID? What do we need to do, how do we make sure we continue to feed people?" Yeager said. So the organization worked on developing relations with major food distributors for fresh foods, and did some reorganization to make it possible to store more dry and canned goods.
With the food from food service distributors, "we knew we needed to procure a freezer large enough to store more frozen food," Yeager said. The Gutierrez family stepped up and donated the money for the freezer.
It's now in use and triples BTG's capacity to store frozen foods, Yeager-Nelson said.
BTG gets prepared foods from some grocery stores and "we ask them to freeze it, and we put it in a freezer here," she said. The freezer gives BTG the room to keep big shipments, and if they end up with too much, they share it with other organizations, she said.
The freezer also allows BTG to do more food ordering. And when food drives are held, BTG lets those putting on events know about the most-needed items, so that when people get a box of food from BTG, it has everything they need to make meals. "It has to really make sense," she said of the items in a food box.
BTG is also continuing to receive bounty from local gardens.
For more information, visit www.btgcommunity.org or call 770-683-9110.