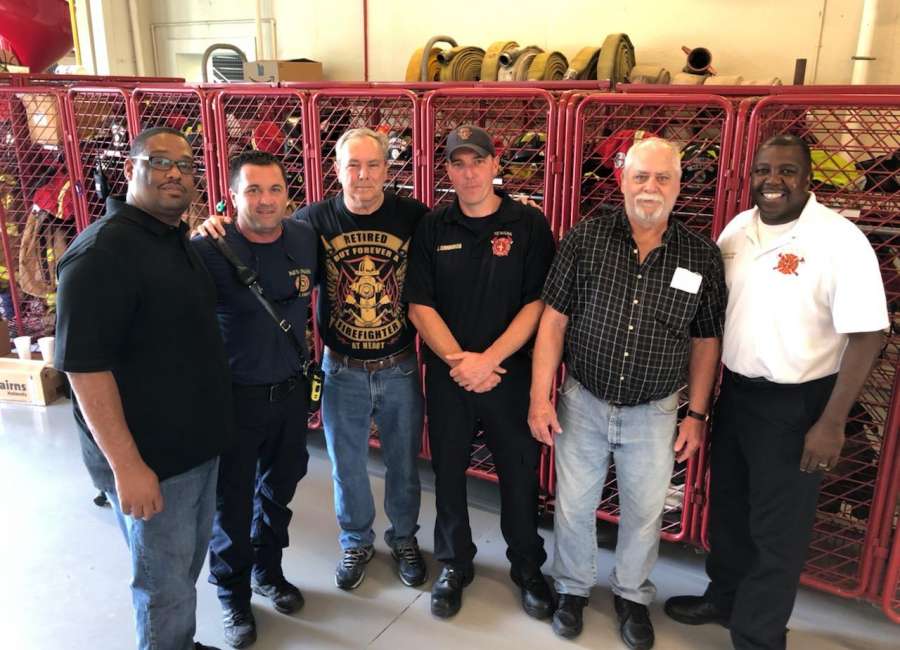 Longtime Newnan firefighter Jim Murphy was feted at a retirement celebration Friday.
Murphy has served 23 1/2 years with the Newnan Fire Department, and has nearly 30 years total in the fire service, said Newnan Fire Chief Stephen Brown.
Murphy is "a great all around guy," said Brown. "He's an ideal employee.
"If he was, happy, sad, mad – you never knew it. He came in everyday ready to work, and was a good friend to everyone."
Murphy is well known as an artist and has painted several murals for the NFD. He also would create artwork for firefighters who were retiring. The city presented him with a plaque and a gift – since he couldn't do his own retirement artwork.
Members of Murphy's shift, family members, and members of the city public safety board were in attendance at the retirement celebration.
"We'll miss him, but we sure hope he enjoys his retirement," Brown said.