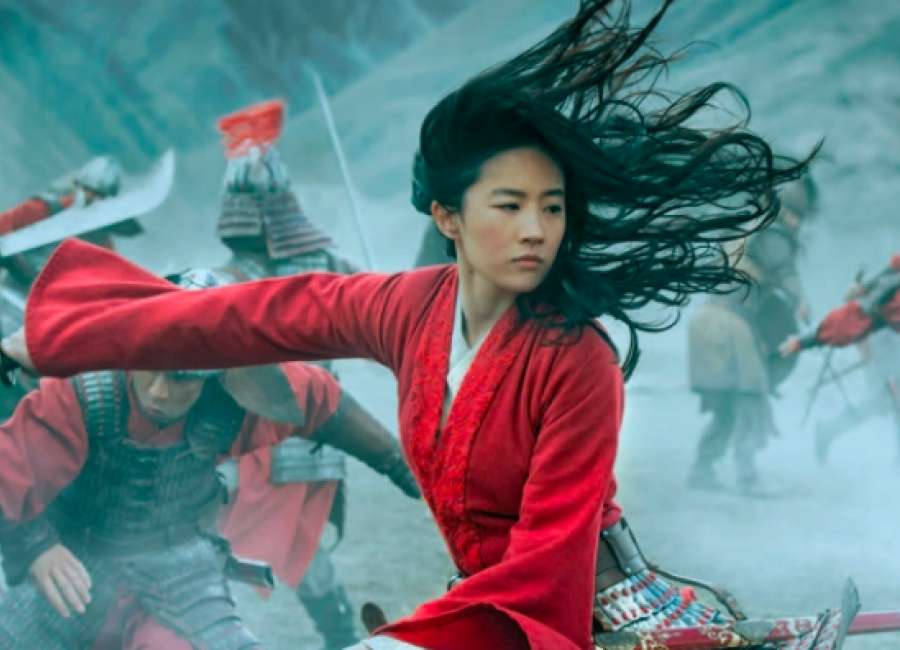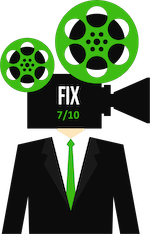 Review by Jonathan W. Hickman
Handsomely made, finely performed, and family-friendly, Disney finds balance with "Mulan," a fleet-footed, live-action adaptation of the 1998 animated hit. But this wartime, period-set, epic fantasy isn't the transcendent classic it might have been.
The well-known neo-fable tells the story of a young Chinese girl, Mulan (Yifei Liu), who masks her gender to fight invaders in place of her aged, disabled father. In this version, she possesses a magical power source—her inner-strength, her "Chi." Gone is the miniature dragon, Mushu (voiced by Eddie Murphy in the original), who once served as welcomed comic relief.
The addition of a super-powered Mulan is fun but also problematic. In the original, Mulan receives limited assistance from the tiny Mushu, who, in a critical moment, admits that he has no real power. Ultimately, in the animated tale, it's the young woman, the unmagical, but the extraordinary human being who saves the day. Regardless, the target audience, reared in the age of Marvel, should dig it, and the central message is left relatively intact. More on that later.
Once Mulan leaves home, she lives communally, training with other prospective soldiers, all of them men. Commander Tung (the "Yip Man" Donnie Yen), who knows Mulan's war hero father, leads the army. This relationship sets up a comical moment when Tung mentions that he'd like to introduce the male appearing Mulan to his daughter. Like its predecessor, it's a male-dominated society, where matchmakers play a deafening role—the exercise of free-will is challenging.
To challenge Mulan's command of her Chi, the Northern Invaders have a secret weapon, a witch named Xianniang (Li Gong). The magical and deadly presence appears to be the indentured servant of the menacing Böri Khan (Jason Scott Lee), who seeks revenge against the Emperor (Jet Li).
As Böri slices and dices his way through the empire, his relationship with the witch grows ever strained. It's this complex coupling that required more detail. I suspect that many viewers will find the witch to be the most sophisticated, intriguing, and underused character.
But this incarnation of "Mulan" is a definite move forward in Disney's efforts to translate their popular animated properties to the live-action format. The musical elements are eliminated this time, although the score reminds us instrumentally of the fine music from "Mulan (1998)." Without a doubt, this movie is an improvement over "Aladdin," which was saved primarily by the musical numbers, namely the show-stopping "Speechless."
But as a war epic, "Mulan" fails to resonate. The battle sequences are intentionally bloodless, and there never seems to be any serious risk to Mulan and her unit. Given the source material's family origins, avoiding grit and graphic violence is understandable, but that approach comes at a cost.
As Mulan joins the fray in the thick of hand-to-hand combat, it's hard to suspend disbelief. Viewers should expect a sanitized action film—call it a soft PG-13.
Perhaps more problematic is the decision to give Mulan powers. She harnesses her Chi to climb walls, glide through the air, and fight with grace and vicious strength. Fans of Disney's Marvel films should eat it up. However, does it send the right message?
In this movie, Mulan only bests her male attackers because she's got supernatural help. Whereas in the original, Mulan used her brains and a calculated measure of brawn to come out on top. It's surprising to say, but the original animated film is a little easier to buy. And in that film, Mulan's military unit dress as women to infiltrate the palace, and as I mentioned earlier, there's a funny, pint-sized dragon.
"Mulan" will be available to watch this weekend for a premium up-charge, branded "Premier Access," on top of viewer's current Disney+ membership. And even though the movie will be available for all Disney+ subscribers in December, it will be continuously available once purchased. Little ones can watch it over and over.
Disney's gamble to release the film at home instead of in theaters will likely pay off handsomely. And for Disney, as we saw with the release of "Hamilton," "Mulan" is the much-needed boost of high-end, fresh content that the streaming platform desperately requires to hold subscribers.
While not quite matching the position in the Disney canon that the animated film occupies, this live-action "Mulan" helps set the stage for other films that capitalize on the Magic Kingdom's back catalog.
A RottenTomatoes.com Tomatometer-approved critic, Jonathan W. Hickman is also an entertainment lawyer, college professor, novelist, and filmmaker. He's a member of the Atlanta Film Critics Circle, The Southeastern Film Critics Association, and the Georgia Film Critics Association. For more information about Jonathan visit: FilmProductionLaw.com or DailyFIlmFix.com