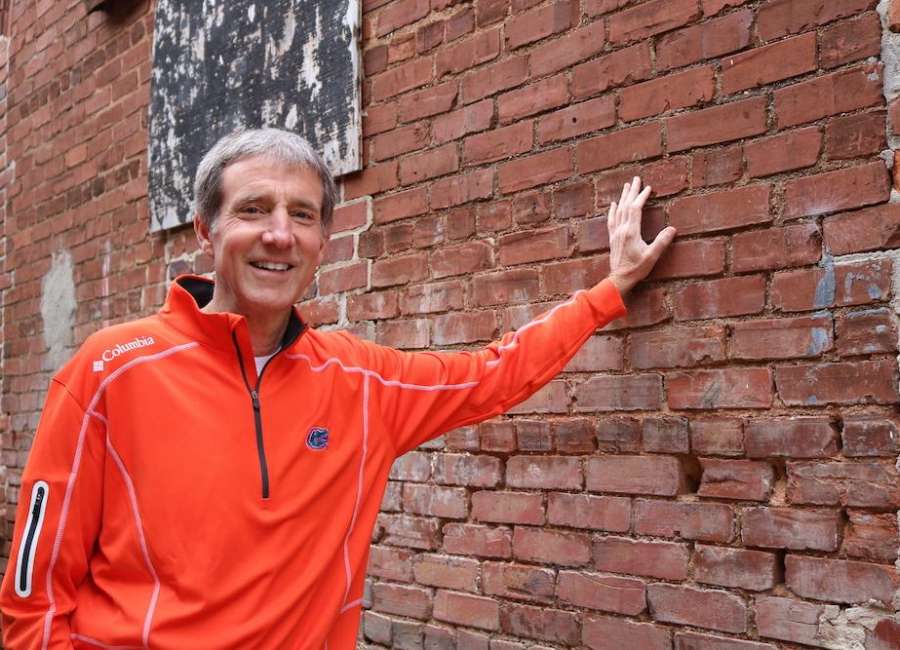 In a season destined to be like no other, college football kicked off the 2020 season last weekend when the teams of the Southeastern Conference joined the fray.
(Yes, I realize there have been games since Labor Day weekend. Here's all you need to k now about them: Clemson is 2-0. And to those of you cursing me under your breath because I didn't mention Pittsburgh, Louisiana or Miami, I have two words for you: bitch, please.)
Here's all you need to know about NCAA football 2020 in Week One*:
The Big 10 has decided to play a modified eight-game schedule beginning in late October. It's unclear why the conference – at one time adamant there would be no football this season – had a change of heart. From what I can tell, it was from a pressure to play that was evenly divided between Heisman candidate and Ohio State quarterback Justin Fields and the President of the United States.
The Pac 12 has also decided to adopt a shortened seven-game schedule, with games slated to begin somewhere before Ground Hog Day. At this time there are plans for a college football playoff, but let's not get ahead of ourselves at this point. The playoffs will feature the best four (perhaps 16) teams in the nation, and at this time the only thing that's certain is that Oklahoma and LSU (more on that shortly) won't be included.
Notre Dame is in the Atlantic Coast Conference. At this for this year, anyway. Worried that they wouldn't have anyone to play this season because they insist on remaining independent and too damned stubborn to join a conference, the Fighting Irish finagled their way into the schedules of teams they have no business playing. Clemson, for example. (Good luck with that; you're going to need it.)
New Ole Miss Head honcho Lane Kiffin appears to be about one-third of the way towards becoming the next Phil Fulmer. That's not a reference to the expansion of his prowess and expertise as a coach, but rather to the rather obvious expansion of his chin(s).
Florida State head coach Mike Norvelle wasn't able to make the trip to Miami to take on the Hurricanes. Rumors that he didn't want to be on the sidelines for what proved to be a six-touchdown blowout were unfounded.
Rather, it was, rather, it was because – despite state of the art protocols in place for all of the NCAA teams playing football – he came down with coronavirus. (Several teams have already had to postpone games for the same reason, making 2020 – to borrow a phrase from author John Feinstein – a season on the brink.)
Florida Gator Shawn Davis was thrown out of the Ole Miss game for targeting (even though replays clearly showed he hit the opposing player with his shoulder, not his helmet).
I found the penalty ironic in that targeting is designed to protect the players, yet everyone seems hell bent on playing a sport requiring intense physical contact while people all over the country are dying every day from a disease that is transmitted through the air. Davis, shortly after being ejected from the game tweeted this: 'That's a BS call!!!' I agree: on many levels.
Speaking of the Gators – my alma mater, as most of you know – I am continuing my one-man campaign to get defensive coordinator Todd Grantham fired (or, if you prefer, alternate employment). I'm still steaming from something he did to one of the Gator players when he held the same position with the Georgia Bulldogs, and it sickens me to see that fat tub of goo (borrowed from David Letterman) wearing orange and blue.
Some of you are familiar with the phrase 'third and Grantham,' a reference to his specialty being a fierce defensive effort on third down. For the record, I've been compiling statistics to determine the opposition's success rate facing 'third and Grantham.' The results (statistically accurate to +/- 48.6%) are surprising:
Third and 3 or less 18%
Third and 4 – 9 yards 35%
Third and 10+ yards 68%
Third and 36* 100%
*2 for 2; both against Kentucky in 2018; one resulting in a touchdown
Ole Miss faced a third and 22 against Grantham's defense Saturday. The quarterback completed a pass for a first down, and on the very next play threw a 46-yard touchdown pass. Third and Grantham: one of the best myths in college football.
Best football name this season goes to Keon Zipperer of Florida, replacing last week's leader, Spencer Rattler of Oklahoma. While I'm on the subject of unforgettable names, I should mention the sheriff of Fansville in the Doctor Pepper commercials is none other than 'the Boz,' Brian Bosworth. (Bet you didn't know that!)
As I've said before, polls this early in the season are stupid. Just ask the Sooners. Allegedly the third best team in the nation going into their game this weekend, they lost to Kansas State – a team beaten earlier this season by the Red Wolves of Arkansas State – in Norman, Oklahoma.
Boom go the Sooners. At least this season they won't have to wait to lose in the playoffs by 30 points to realize they have no business being there in the first place.
The Arkansas Razorbacks have former Gator quarterback Feliepe Franks taking snaps from center. It appears Franks has installed the same offense he directed at Florida: the three-and-out. Arkansas' defense better start working on its conditioning because – trust me - they're going to get a lot of playing time this season.
In closing, I have to admit that the team Louisiana State University put on the field last year was the best team I've ever seen. That being said, I couldn't have been more excited about opening weekend than I was to see the defending National Champions take it on the chin against Mississippi State and their new head coach Mike Leach. At "heaume," no less.
The best part about it was that the fans of the Bayou Bengals didn't have the opportunity to do that incessant 'bowing down' BS from last season. The fact that LSU surrendered an SEC record high 623 passing yards to the Bulldog quarterback was just icing on the cake.
Welcome to College Football 2020. Hopefully, the season will make it all the way through the playoffs. If not, I'd be happy just to see a new defensive coordinator on the Gator sideline in 2021.
Scott Ludwig lives, runs and writes in Senoia. His latest book, "Southern Charm" is a collection of his first 101 columns for The Newnan Times-Herald. He can be reached at magicludwig1@gmail.com .