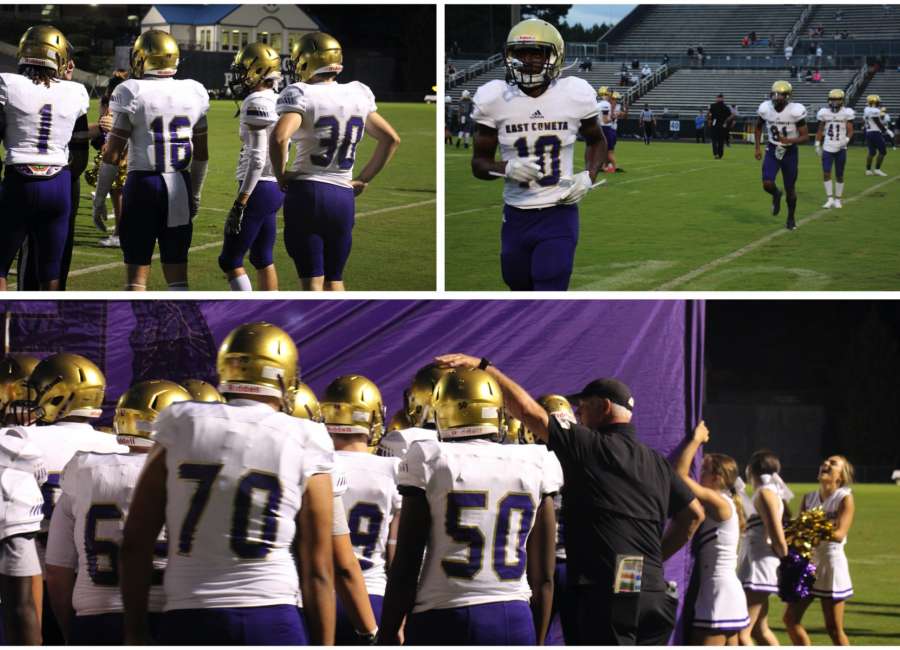 By Rob Grubbs
After winning their first two games at home, Head Coach John Small took the Indians on the road to Gwinnett County to face the Norcross Blue Devils Friday night.
After giving up a touchdown on the opening kickoff, the Indians fought back, and when Trey Bowles scored on a 3-yard run, East Coweta had their first lead of the night at 7-6.
After the Blue Devils retook the lead at 14-7, East Coweta was haunted by an unbelievable string of bad luck.
They had the ball inside the three yard line but fumbled as the runner was fighting to get in the end zone. Just a few plays later, they blocked a Blue Devil punt, but it was picked up by the kicking team behind the line of scrimmage and advanced for a first down.
Undaunted, the Indian offense found the end zone again late in the third quarter on a 11-yard TD pass from Danny Shoch to Bowles to bring them back to within seven at 21-14.
After getting the ball back, the Indians had the momentum and seemed poised to tie the game, but a fumble ended their chance and the game slipped away. The Blue Devils added an additional touchdown for the final margin of 28-14
East Coweta returns to action Friday night at home against Meadowcreek.