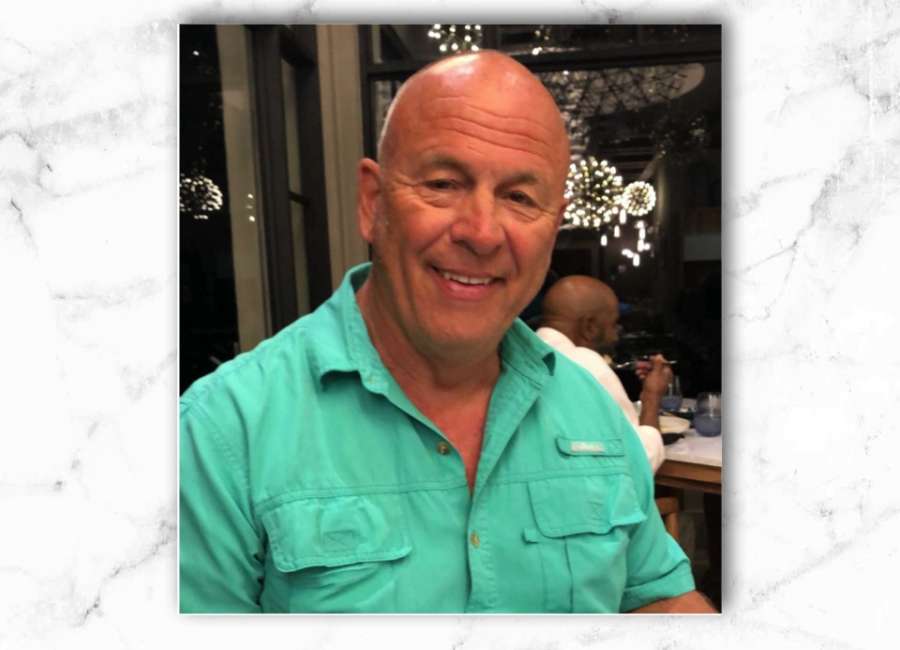 Mike Chapman gained his heavenly home after a brief illness on Tuesday, September 22, 2020.
He was born November 1, 1952 to Floyd and Hazel Chapman in Fairburn, GA, the youngest of three brothers. After graduating Campbell Highschool in 1970, Mike pursued several adventures, but ultimately decided to start his own company and entered the boiler industry where he built a successful company for more than 40 years. As owner operator of CSS Mechanical, Mike's business moto was if I can't be your friend, I can't be your business partner. Business was about quality, not quantity. Mike, truly being Christ-like, was really in the relationship business.
Mike was a man with many passions. Baseball, high-school football, coaching, umpiring, it all centered around providing mentorship to youth. He also found enjoyment in racing, fishing and taking great care of his lawn. You don't have to throw a stone far to find someone that Mike has touched or helped. The beautiful part is Mike never wanted attention or acknowledgment; it was all for God's glory. Mike's servant heart is apparent to all who knew him.
Mike and Michele first knew each other serving in the Youth ministry at First Baptist Church Senoia. Year's past where their families worshiped separately, and in 2011 God allowed their paths to cross again. Now in a similar situation being on their own with children grown, a deeper friendship began. After three years of dating, they married on February 15, 2014. With what they refer to as unconditional, Agape love, they brought out the best in each other. They found true life partners. Michele introduced Mike to her love of travel and Mike's commitment to work less play more allowed them to do so. There was work Mike, but then there was vacation Mike, who left all the stresses behind and loved living in that moment with his girl. People say theirs was a love story for the ages, true. Why? Because you can't out-give a giver.
Family was everything to Mike. His legacy includes 3 wonderful children and a bonus son from their marriage. Jaime Chapman (wife Amanda) of Hampton, GA; Sunshine Sherrell (husband David Chad) of Atlanta, GA; Tyler Chapman (girlfriend Lexie Kubisiak) of Atlanta, GA; Dustin Fuller (wife Kelly) of Sharpsburg, GA. Mike has two brothers, Steve Chapman (wife Sharon) of Wildwood, FL and Tony Chapman of Sharpsburg, GA. Mike and Michele have 10 grandchildren with whom they love very deeply. Also leaving behind a host of loving extended family to include Aunt's and cousins. Mike was preceded in death by his parents Floyd and Hazel Chapman along with a half-brother, Kenny.
Mike's journey on this earth was cut short, but he left us all so much to remember. As time goes by and you think him, he would remind you to give life your all and leave it all on the field. If you've done that you've done your job. As a family challenge, we would ask you to honor Mike each September 22 by finding a way to make a difference. It doesn't have to be just one day a year Mike lived this challenge everyday and as a family we will continue his legacy.
Services for Mike Chapman will be held at 2pm on Saturday, 9/26. The location will be Trinity Christian School football field in Sharpsburg, GA. Rev. Jonathan Wood officiating. Family will receive friends on Friday, 9/25 from 6 p.m. to 8 p.m. at Parrott Funeral Home in Fairburn, GA. In lieu of flowers, the family request donations be made to the Georgia Baptist Children's Home, in memory of Mike Chapman. You may mail a check to PO Box 329 Palmetto, GA 30268 or visit online at https://www.georgiachildren.org and choose donate now.