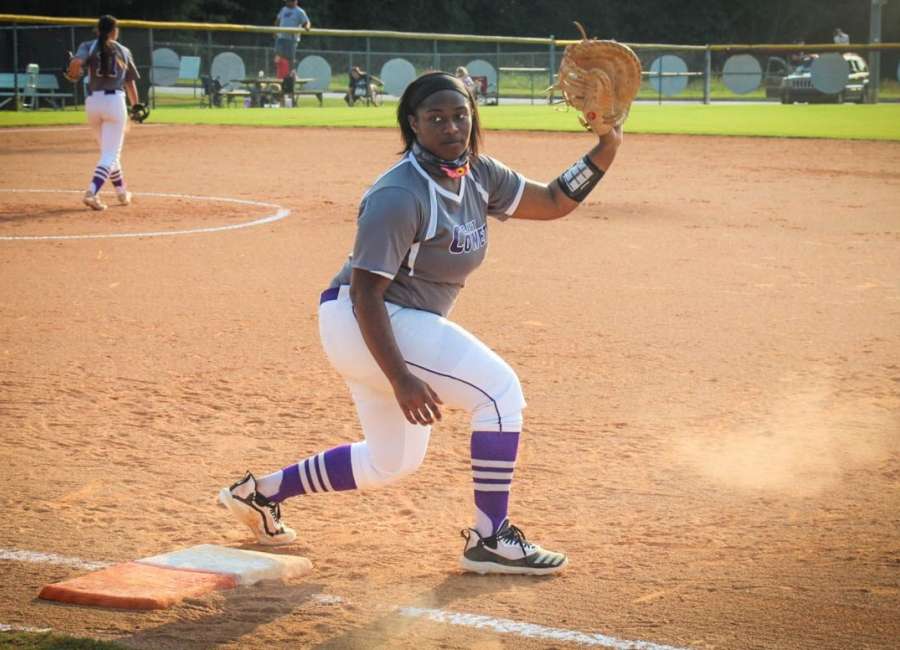 By Rob Grubbs
(Fayetteville, Ga) - The East Coweta Lady Indians have made a meteoric climb up the AJC Class 7A Softball Rankings.
They started the season at 7th and have slowly climbed up to the top spot. So far, the only opponent that has given them any difficulty this year is the rain.
They traveled to Whitewater Tuesday night to face the Class 5A 3rd ranked Lady Wildcats. After a slow start, they scored nine unanswered runs to win 11-5 and remain undefeated.
The Lady Indians scored two runs in the top of the first on a 9-pitch walk earned by Olivia Cook and singles by Kenadie Cooper and Katie Taylor. However, the Lady Indians had a very uncharacteristic East Coweta inning and allowed five runs to fall behind 5-2.
While Head Coach Franklin DeLoach and the Indians waited for the offense to re-fire, junior pitcher Hannah Stubbs shut the Whitewater offense down for three solid innings of work.
The Lady Indian offense found its groove in the top of the fifth. Sophomore Emma Elrod, who has been in just about every rally East Coweta has had this season, led off with a double.
Cooper followed with a single and two Whitewater errors brought East Coweta to within one at 5-4. Senior Kaliyah Matthews stepped to the plate and changed that with one swing. She homered to straightaway center and the Lady Indians never looked back.
Coach DeLoach inserted ace pitcher Jaliyah Holmes for a 9-out save and she was lights out; no hits over three innings with seven strikeouts. Elrod was not finished; she added a 3-run homer in the top of the 7th inning for the final 11-5 margin.
Afterwards, Coach DeLoach said, "I like the fact that we were down, we have not been down much, but we got humbled up pretty good and just started chipping away."
On the horizon is the rivalry game with Newnan on Thursday with first place in the region on the line. DeLoach continued, "Maddie Veal (Newnan Cougar freshman) is an excellent pitcher, she is going to be a really good one. They have good seniors; the juices will be flowing for both sides."
Elrod and Matthews each finished with 3 RBI while Taylor had the other two. Ashleigh Griffin, Cooper, Matthews and Elrod each had two hits, as the Lady Indians outhit Whitewater 12-to-9.
Most impressive was the East Coweta relief pitching. They only allowed three hits over the last six innings. Stubbs got the win and Holmes got the save.
The Lady Indians will maintain their top ranking, they are the team everyone is aiming for.