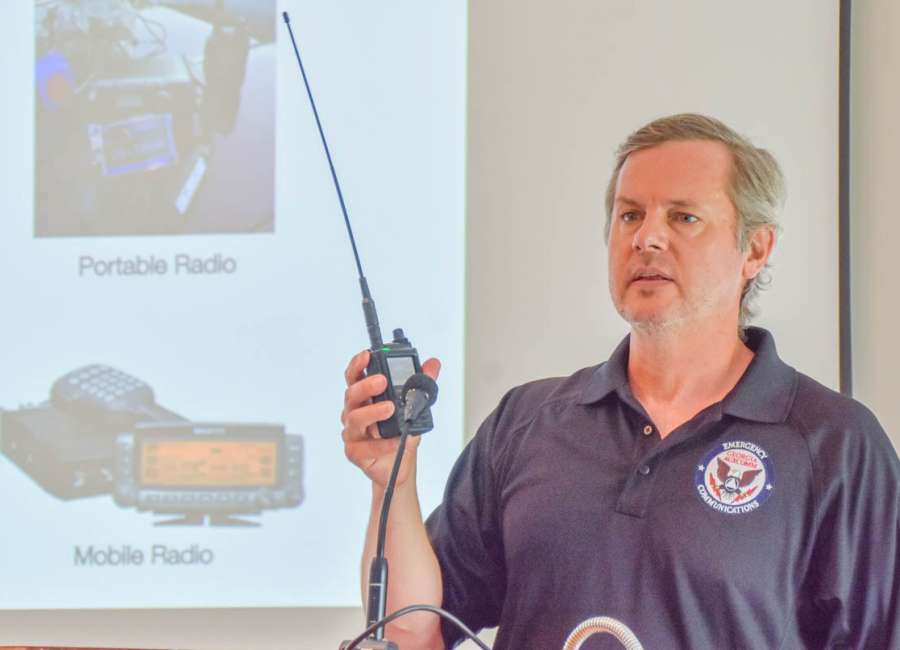 Joe Domaleski, a member of the Fayette County Amateur Radio Club, spoke about HAM radio during Friday's meeting of The Newnan Rotary Club.

As an operator, Domaleski helps provide backup, auxiliary communications to Fayette County Emergency Services and public service communications to road races, bike events, walk-a-thons and triathlons along with assisting the National Weather Service as spotters.
"When all else fails, amateur radio still works," Domaleski said, who said he was inspired to get into the field after the events of 9/11. "I wanted to find a way to plug into the community that was helpful," he said. "I got a HAM license in case the radio ever goes down."
The Newnan Rotary Club meets every Friday at noon at the Newnan Country Club.