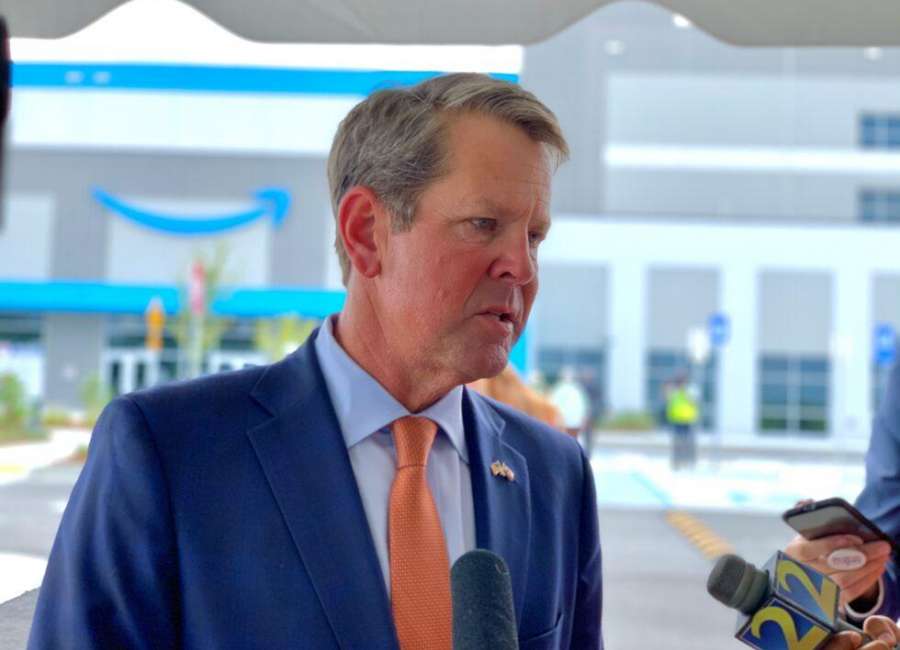 Workers at restaurants and bars will be able to return to work sooner after recovering from COVID-19 under Gov. Brian Kemp's latest executive order.
The change follows recommendations from the Centers for Disease Control and Prevention, according to a press release from Kemp's office.

Kemp issued his latest order Wednesday afternoon, and it runs through Oct. 15. He also extended the state's public health emergency through Nov. 9.
Most guidelines remain unchanged from previous orders. The order says that all Georgians shall practice social distancing and refrain from gathering, and urges all residents and visitors to wear face coverings, as practical, while outside their homes.
The other change in this order is allowing certain SAT/ACT test score deadlines to be extended for the HOPE and Zell Miller Scholarship eligibility. The order states that the Georgia Student Finance Commission is authorized to extend the deadline for the SAT/ACT to June 30, 2021, and to establish rules and procedures for restoratively awarding HOPE Scholarships to students who submit a qualifying standardized college admission test score in accordance with the extended deadline, as long as they meet applicable HOPE checkpoint requirements.
Kemp continued the shelter in place requirement for those deemed at higher risk of severe illness, including those who live in long-term care facilities, those with chronic lung disease, moderate to severe asthma, severe heart disease, class III obesity, diabetes, liver disease, kidney disease requiring dialysis and those who are immunocompromised.
Workers at food service establishments with cases of known or suspected COVID-19 must self-isolate for at least 10 days after the onset of symptoms. But once that 10 days is up, they can come back to work after 24 hours without symptoms or fever – without medication. Previously, workers were required to self-isolate until they were symptom-free for three consecutive days.
Restaurant workers are still required to wear face coverings while interacting with patrons. Restaurants must keep tables at least 6 feet apart or use physical barriers to separate groups of eating within 6 feet.