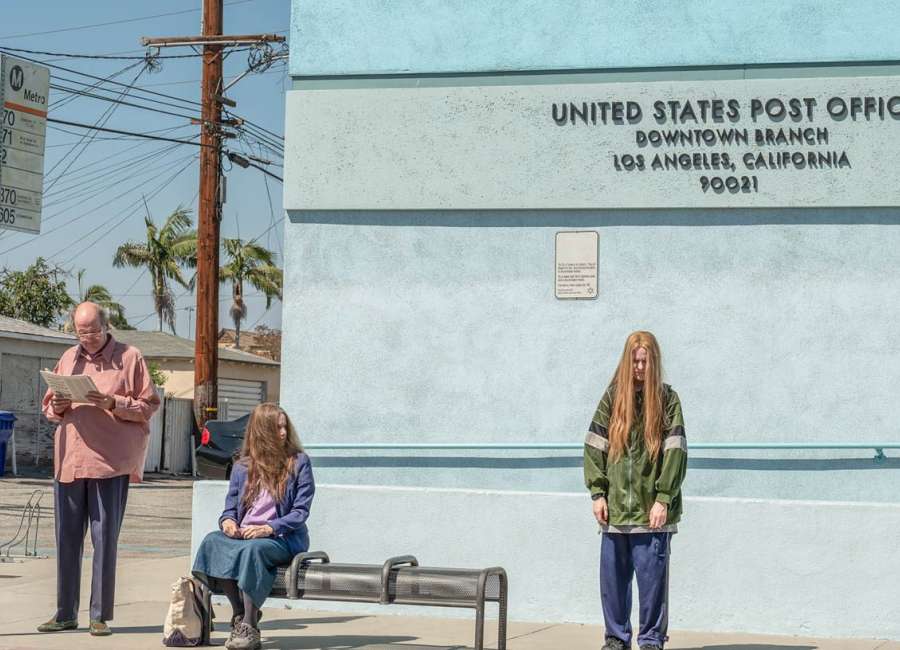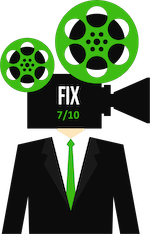 Review by Jonathan W. Hickman
The bizarro indie "Kajillionaire" skillfully harbors an endearing modern love story. It's an off-kilter, strange romance set in the world of street-level grifters with a winning cast and spirited direction.
This unusual film is written and directed by experimental auteur Miranda July, who knows her intelligent, demanding audience from the inside out. "Kajillionaire" came to July one sleepy morning while she was in bed dozing between her husband (filmmaker Mike Mills) and her young child.
She had an image in her mind of three figures: a man and two women with long hair. Inspired, she reached for her smartphone and started dictating what eventually became the script.
Inspiration is often inconvenient.
July's career got a big boost at the 2005 Sundance Film Festival with the well-received premiere of "Me and You and Everyone We Know." In that quirky feature, she starred opposite then-emerging actor John Hawkes. By contrast, in "Kajillionaire," July stays behind the camera, relying on a foursome of known acting talent to bring her vision to life.
As the unlikely lead, we get Evan Rachel Wood inhabiting the oddly named Old Dolio. July's inventive choice of name here is one that once you say it, you can't forget it. Try saying the name aloud: "Old Dolio, Old Dolio…"
Old Dolio's parents, the more traditionally named Theresa and Robert Dyne, are played by Oscar-nominated actors Debra Winger and Richard Jenkins. "Jane the Virgin's" Gina Rodriguez is Melanie, a curious, disillusioned young woman who joins the Dyne family for a series of low-end scams.
The random nature of the narrative proves to be one of its strengths. The viewer is kept guessing. As the Dynes search for their next score, they encounter the shapely Latinx Melanie. Instantly ignoring their daughter, Robert and Theresa affectionately latch onto the new girl. And after Old Dolio attends a class for expectant mothers as part of a grift, she begins to justifiably question her upbringing. When born, she wonders aloud, was she placed on her mother's warm, bare skin or just put on a cot?
To my delight, I found Wood, especially good as the troubled Old Dolio. At first, her strange, cult member-like appearance, deep voice, impossibly long straight hair, and boyish manner seems comical. It's almost a wardrobe obscured performance. But by the film's halfway point, you can see, behind those wispy strands that Old Dolio hides behind; Wood is crafting a real character. And July takes time focusing her camera intently on Wood's transformation that accompanies Old Dolio's life-changing realization.
In 2005, while covering the Sundance Film Festival, I remember interviewing a then youthful Wood in a little bar off Main Street in Park City. Flanked by Jane Krakowski and James Woods, we talked about her role as Kimberly Joyce in "Pretty Persuasion." That divisive teen sex farce had Wood in the lead as a precocious 15-year-old girl who creates a stir when she accuses her drama teacher of sexual harassment. Edgy indeed defined that one.
But Wood's acting career has always featured risk. In 2003, she made waves as Tracy Feeland in Catherine Hardwicke's sexually-charged "Thirteen."
The 26-year-old Old Dolio is a sweeter, more sympathetic character by comparison. Despite the outlandish appearance and posturing, there's a beating heart in this role for Wood. And for those that found her cold and robotic as Dolores Abernathy in HBO's "Westworld," her work in "Kajillionaire" should win folks over.
Filmmaker July was smart to pair the fare-haired Wood with the confident Rodriguez. The two actresses have remarkable chemistry even though the characters are artificially thrown together by an undeniably weird circumstance. By the end of the film, I wanted to know what was next for these two innocent young women as their atypical relationship grows.
As much as I liked "Kajillionaire," I can't deny that the utter strangeness of it will alienate some audiences. But when a film leaves me enchanted with the central relationship enough to want to see more, I can't help but recommend it. Strange proves to be a kind of unavoidable attraction.
A RottenTomatoes.com Tomatometer-approved critic, Jonathan W. Hickman is also an entertainment lawyer, college professor, novelist, and filmmaker. He's a member of the Atlanta Film Critics Circle, The Southeastern Film Critics Association, and the Georgia Film Critics Association. For more information about Jonathan visit: FilmProductionLaw.com or DailyFIlmFix.com