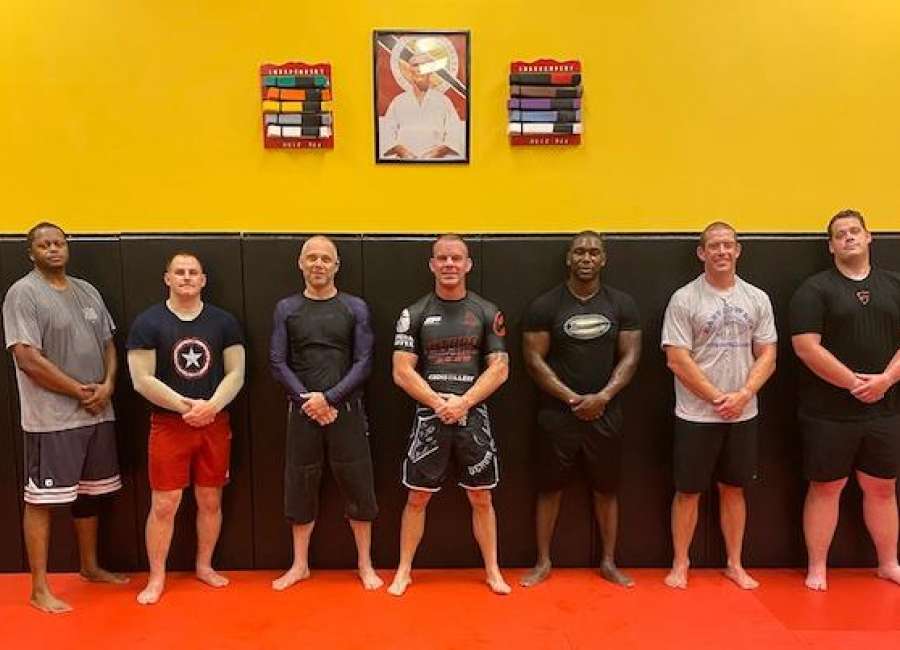 Independent MMA and Fitness of Newnan is looking for local businesses to partner with them to sponsor police officers taking jiu jitsu classes.
Tim Stout, a local real estate agent who has practiced martial arts all his life, said they've always given a 50 percent discount for police officers at Independent MMA.
However, Stout said they never had many officers come in, possibly because they're not comfortable attending a normal class.
Stout said they started a free police jiu jitsu class and have had officers from the Georgia State Patrol, Clayton County Police Department, Newnan Police Department and Coweta County Sheriff's Office attend.
He said they've had a good turn out for the class, and a lot of them started asking how they could do more. Brandon Hand of Driven Import Auto Care suggested to Stout that they ask local businesses to support officers training, and cover the other half of a membership.
Stout said he and Hand shared the idea with Coweta County Sheriff Lenn Wood.
Stout said jiu jitsu training can be beneficial for police officers, as it will allow them to learn how to handle people more safely during arrests. He said officers with any department within driving distance of Newnan can participate in the program.
To sponsor an officer, businesses will pay $75 a month for a membership. Local businesses can email Stout about the program at timstoutsellshomes@gmail.com .