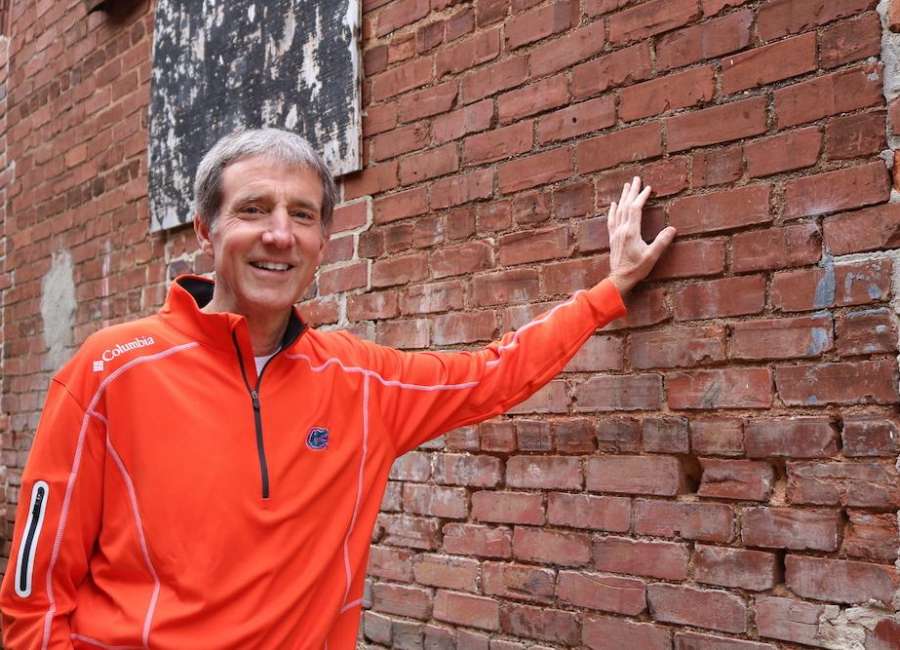 In case you haven't heard, LeBron James is unhappy with the voting for the NBA's Most Valuable Player.
That was an actual headline in the world of sports recently. I'm not sure why LeBron was unhappy, but I imagine it was because someone not named LeBron won the award and – truth be known – his negative comments were somewhat harsher than those I've written. Apparently the $37.4 million the Los Angeles Lakers are throwing his way isn't enough to keep him happy. Or humble.
LeBron's comment is the kind of thing that makes headlines in today's world of sports. 'It's time to renegotiate my contract.' 'Play me or trade me.' 'The fans don't appreciate me.' 'I DESERVE MORE MONEY!' '
Whatever happened to the good old days? Days like August 13, 1950, for example.
I read about what took place more than 70 years ago in the sports section of the Reading (PA) Eagle that I found lining the bottom of a hope chest I inherited from my grandmother. This was the headline, printed boldly and proudly at the top of the first page:
Fists Fly as Phillies Shade Giants, 5-4 in Overtime Game
What stands out to you, other than the fact that an extra inning baseball game was referred to as 'overtime?' How about the simple fact that the headline was ALL ABOUT SPORTS? For extra credit: why do you think the fists were flying? It seems players for both teams engaged in antics aimed at distracting their opponent throughout the game and at some point, enough was enough. There's something about the story that made me long for the days when being a professional athlete meant something more than just money, greed and fame. When athletes played because they simply loved the game.
A lot has changed in the last 70 years. In 1950, Major League Baseball (MLB) consisted of 16 teams – eight in the National League and eight in the American League. The best team in each league met in the World Series. Simple. Today, the league has almost doubled: there are now 15 teams in each league. Three division winners and one wild card team in both leagues then meet in the playoffs, thereby extending the $ea$on for $everal more week$ before two League Champions are crowned and then squaring off in the World Series. Worth mentioning: in 1950, the American League MVP, Phil Rizzuto earned a salary of $35,000. Today, the minimum salary in Major League Baseball is $563,500. Certainly, these are different times than seven decades ago, but explain to me how the California Angels can afford to pay center fielder Mike Trout more than $37 a year. Or, perhaps more importantly, why?
To put the earnings of professional athletes in better perspective, consider this: Ben Hogan was golf's U.S. Open Champion in 1950, and his winner's share amounted to $4,000. Incidentally, minimum wage in 1950 was 75 cents an hour. This year's Open winner, Bryson DeChambeau took home a first-place check for $2.25 million. Currently, minimum wage pays $7.25 an hour, or approximately 10 times what it was in 1950. Using that as a baseline, why didn't the U.S. Open play by the same rules, reflect the growth of minimum wage and award Mr. DeChambeau a check for $40,000? This year's U.S. Open was virtually unrecognizable to the one Hogan won 70 years ago, except for the fact that both winners wore the same hat.
Let's take a quick look at today's sports section. The New York Giants' star running back is out for the season with a torn ACL. A Houston Texan player blasted his teammate for his 'stupid and selfish' ejection. The manager of the Detroit Tigers quit, effective immediately. Surprisingly, none of the headlines were about someone wanting more money or a new contract or why fans don't appreciate them more. But did you notice none of them addressed the results of an actual game? Eventually, the paper got around to recaps of Sunday's NFL action; that is, after the stories that actually sell newspapers were out of the way.
As for that newspaper from that small town in Pennsylvania published 70 years ago: all three glorious, oversized 17" by 23" pages of the sports section were filled with that and nothing else - just sports, sports and more sports. By my count, there were at least 50 articles and box scores, not only from MLB, but also from the City Suburban League and the Reading Playground Athletic Leagues. And if that wasn't enough, there were also box scores for the Firemen's Softball League. Why? Because back then, sports were what mattered. Sports – not money, contracts or fan support: sports.
So much has changed over the last 70 years, and not all of it has been conducive or particularly flattering to professional sports. In 1950, there wasn't a player in the NBA complaining about not winning the Most Valuable Player Award. They had no reason to; it didn't exist.
There's a lesson in there somewhere.
Scott Ludwig lives, runs and writes in Senoia. His latest book, "Southern Charm" is a collection of his first 101 columns for The Newnan Times-Herald. He can be reached at magicludwig1@gmail.com .