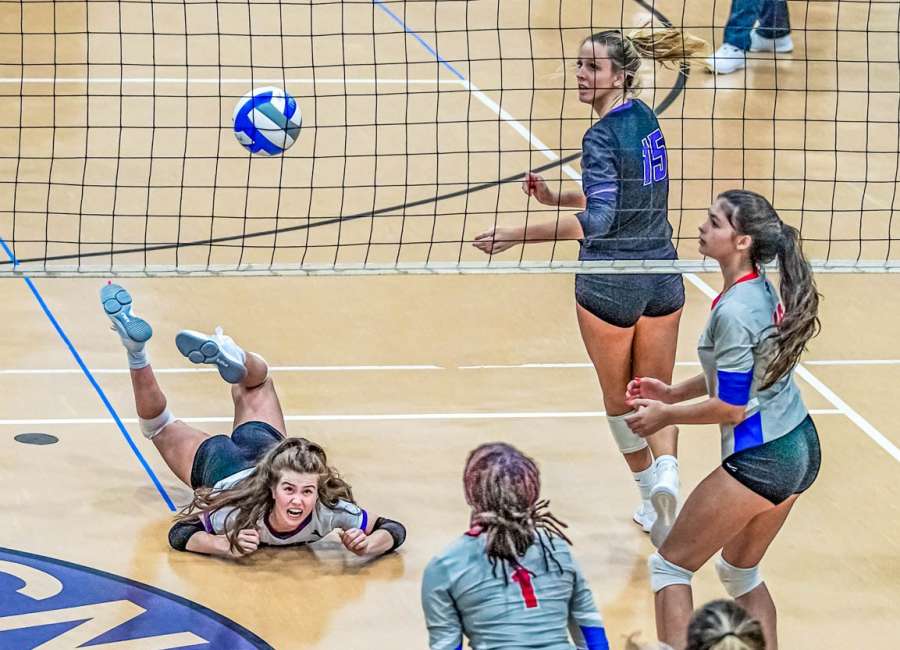 By Arvon Bacon
Sharpsburg, Ga. — Another chapter in the Heritage/Trinity rivalry was written Thursday night in a volleyball matchup that went right down to the wire.
The Lady Hawks traveled to the home of the Trinity Lions to square off for their second meeting of the season, and once again, both teams went back and forth until the one side emerged victorious in the last set.
Trinity Junior Rachel Gregg set the tone early by scoring the first point of the match, which propelled the Trinity to 7-1 early lead. However, Hawks senior Genevieve Richards scored back to back points halting the Lions run, making the score 7-3.
Just as it seemed that the Hawks were gaining ground of the Lions, cutting their lead to two, 10-8, the Lions regained control, jumpstarting a set-winning 15-8 run, 25-16.
Despite the convincing first-set victory by the Lions, the Heritage Hawks showed grit and resilience. Heritage's Libero Taylor Johnson led the way on defense with spectacular digs from out of nowhere, making it tough for the Lions to complete their comeback attempt in the second set.
Due to stellar defense and attacking offense, the Lady Hawks won back-to-back sets, 25-19, 25-20, forcing Trinity's back against the wall in a third elimination set.
No panic was shown by the Lions, only adjustments and determination was evident from them on the fourth set. Early on in the set, the teams were separated by two points, 12-10, but the Lions displayed a dominant rally of 13-5, 25-15 to force a tie-breaking set between the two rivals.
Going into the last set, the energy was at an all-time high in the gymnasium. Both of the student sections were poised and ready to cheer on their respective teams to victory.
The Hawks took control early jumping out to a 9-4 lead, but again the Lions displayed great heart, cutting the Hawks lead three, 12-9. In spite of the hard-fought rally attempt by the Lady Lions, Hawks senior Genevieve Richards scored the winning match-point on a soft touch kill over the Lions' blockers.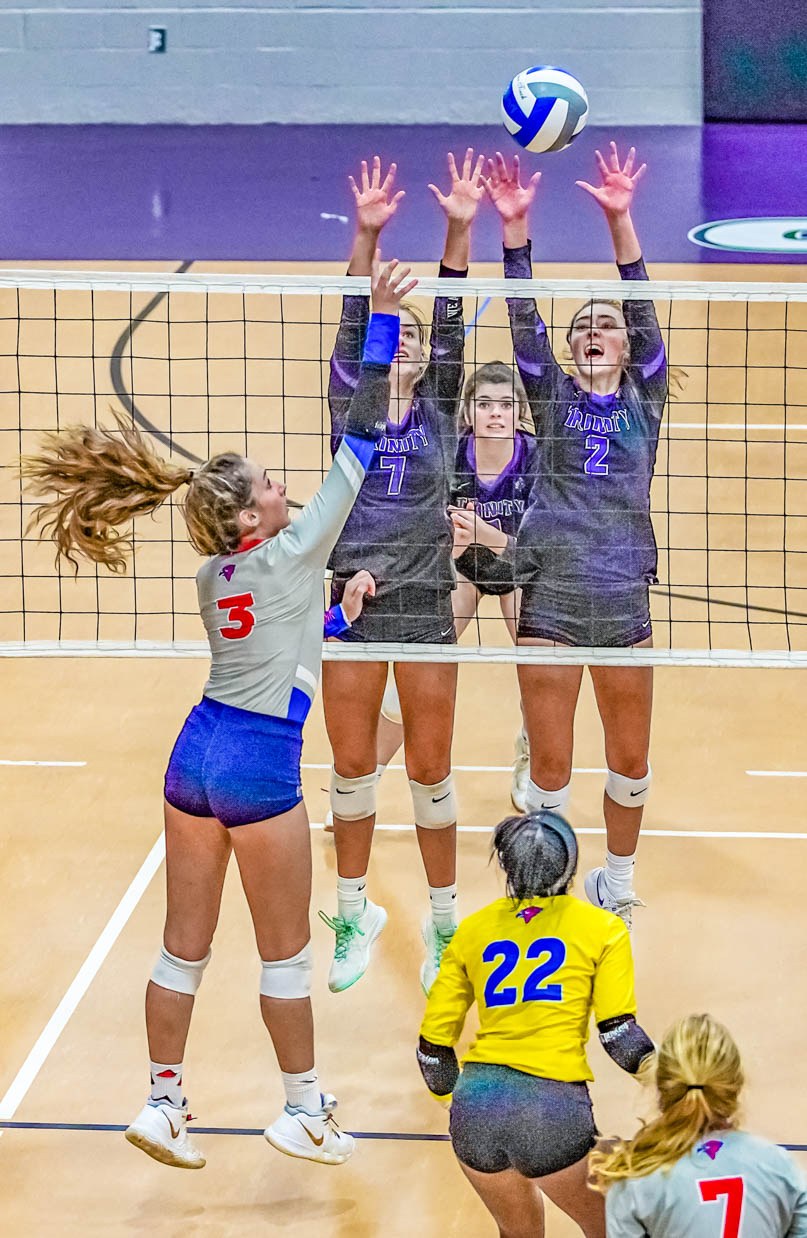 Genevieve Richards with a winner over Sydney Lackey and Katie Grace Rowland.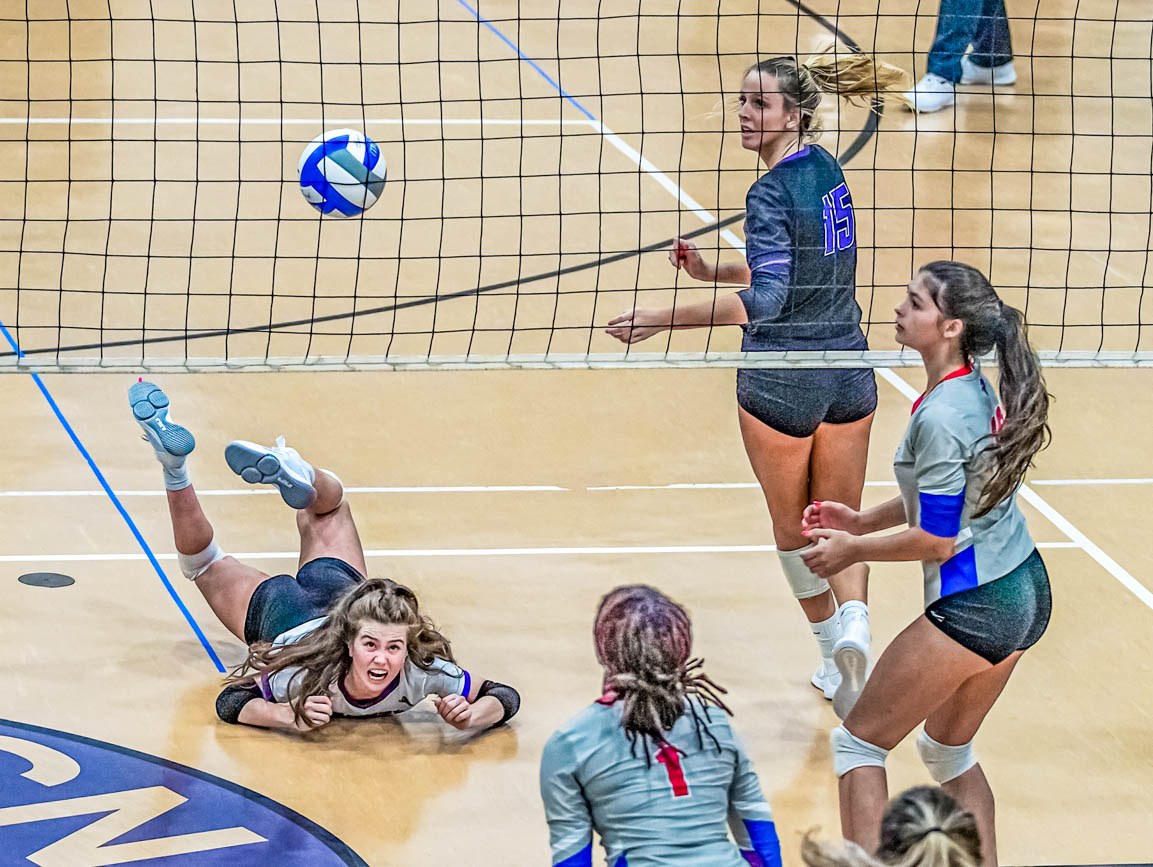 Trinity Libero Charlsey Willoughby makes an amazing dig during Thursday night's cross-county matchup.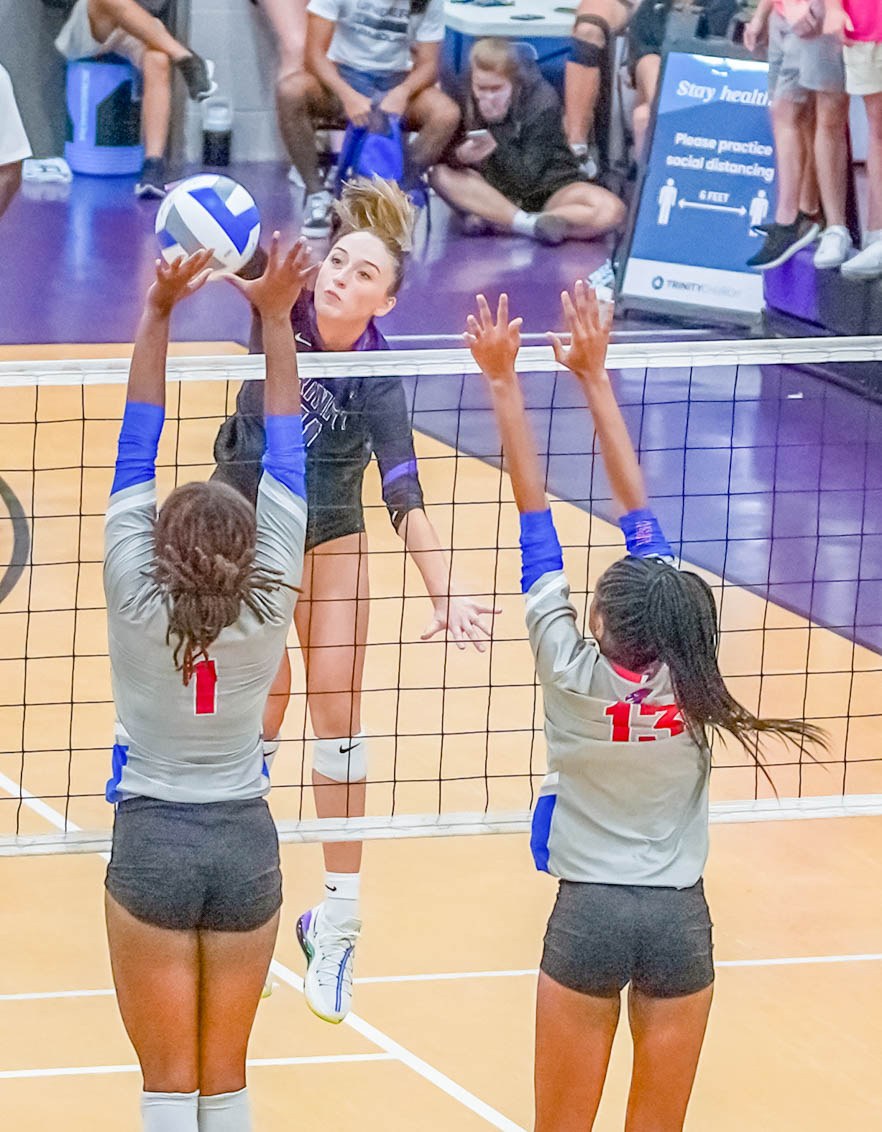 Trinity's Rachel Gregg makes the spike over Celene Mclean and Elle Hutcherson.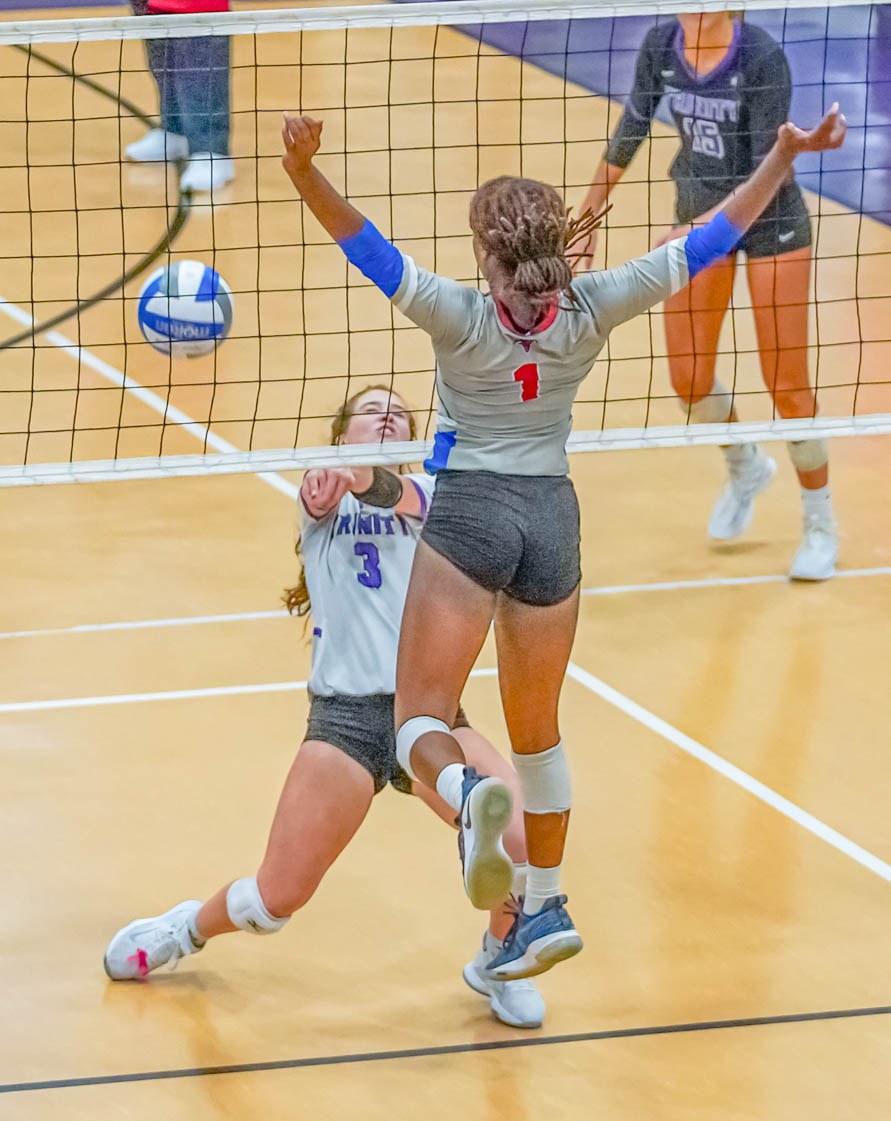 Trinity's Charlsey Willoughby attempts to keep the play alive as Kandace Jennings responds.