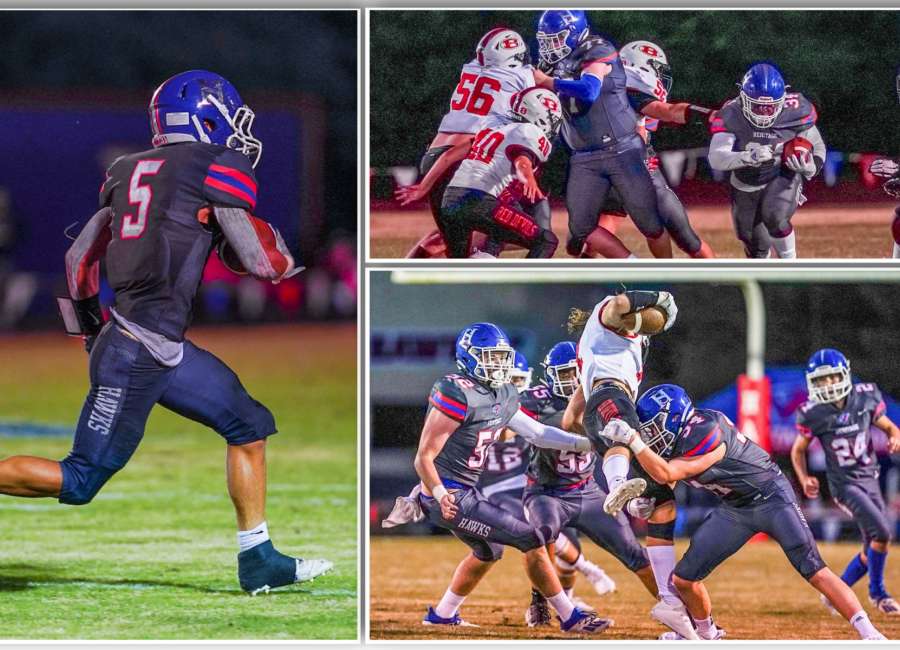 By Rob Grubbs
Sometimes a team just runs out of time.
The Heritage Hawks opened their 2020 home schedule Friday when they welcomed the Bowdon Red Devils.
After falling behind 14-0, the Hawks scored nine unanswered points and were poised to march down the field in the final three minutes for the victory.
Unfortunately, a fourth down pass fell incomplete and the Red Devils held on for a 14-9 win.
It was a special night as Head Coach Micah Alba celebrated the contributions of the six members of their 2020 senior class. Those seniors include William Bryant, Harris Celata, Jay Chapman, David Browning, Andrew Rich and David White.
With the Hawks trailing by 14 to start the fourth quarter, they began their comeback. It started when a Keirnan Skelly punt that pinned the Red Devil offense against their own end zone.
They attempted to gain breathing room with a sweep to the left, but corner Andrew Rich slid to the inside of his block and met Bowdon running back Tanner Langley in the end zone for a safety.
On the ensuing possession after the Bowdon free kick, senior quarterback Harris Celata found Rich over the middle for a 25-yard YD pass and it was 14-9 with 10 minutes remaining.
Rich started the play from the slot, he gave the defensive back an outside move and cut to the middle toward the post. With no safety help over the top, it was an easy pitch and catch.
Bowdon got both of their touchdowns on runs from quarterback Robert McNeal.
So that elusive first GHSA win will have to wait another week. Other than a loss to ELCA two weeks ago, which is a right of passage for any school entering Class 1-A Private football, the Hawks could easily be 2-1 if a couple of breaks had gone their way so far.
They will be back at it this week. Originally, the Hawks were scheduled to host Our Lady of Mercy, but they canceled their season. Now it is a road trip to Kings Ridge Christian (2-0) in Alpharetta.
Because of the cancellation, the Hawks only have four home games this season, the next of which is October 16 when they host Whitefield Academy.
Chris Martin / Pure Grin Photography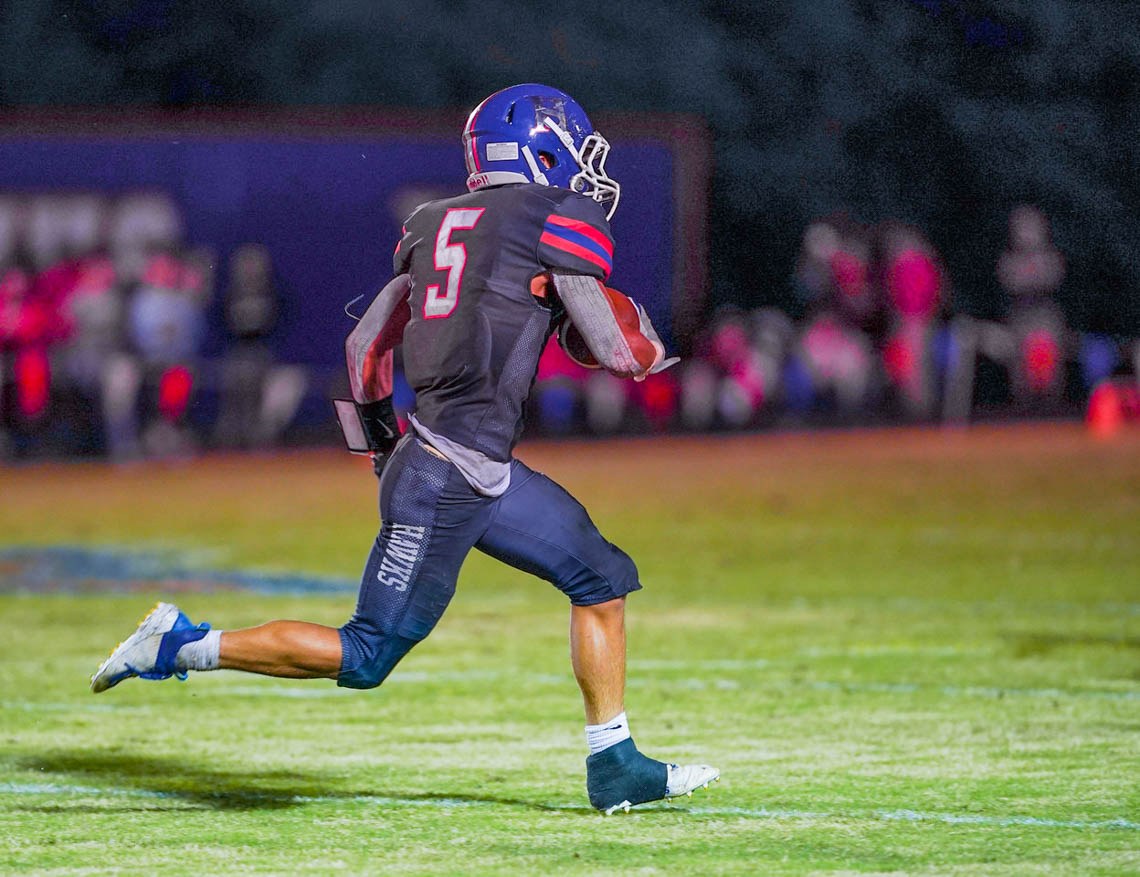 Andrew Rich scored on a 25-yard pass from Harris Celata and added a safety on defense.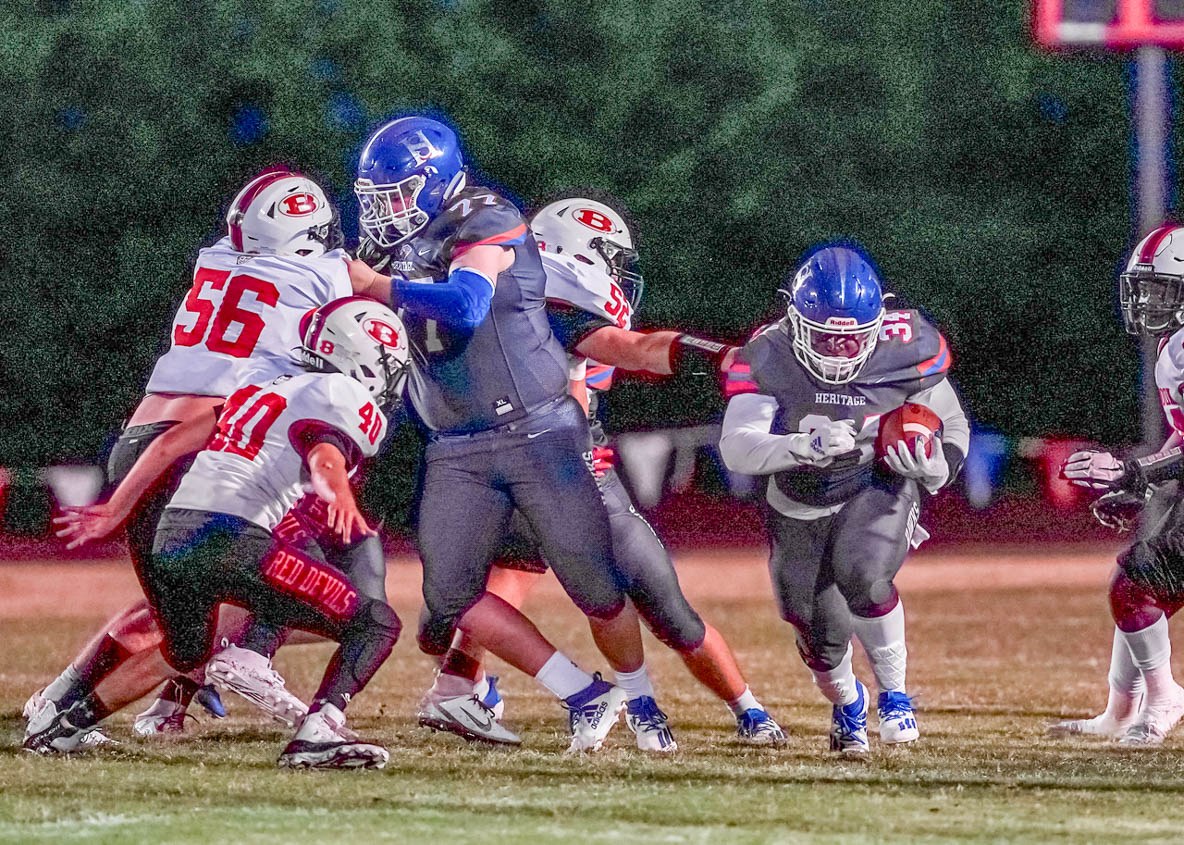 Ty Suddoth opens the way for fullback Fred Tolbert.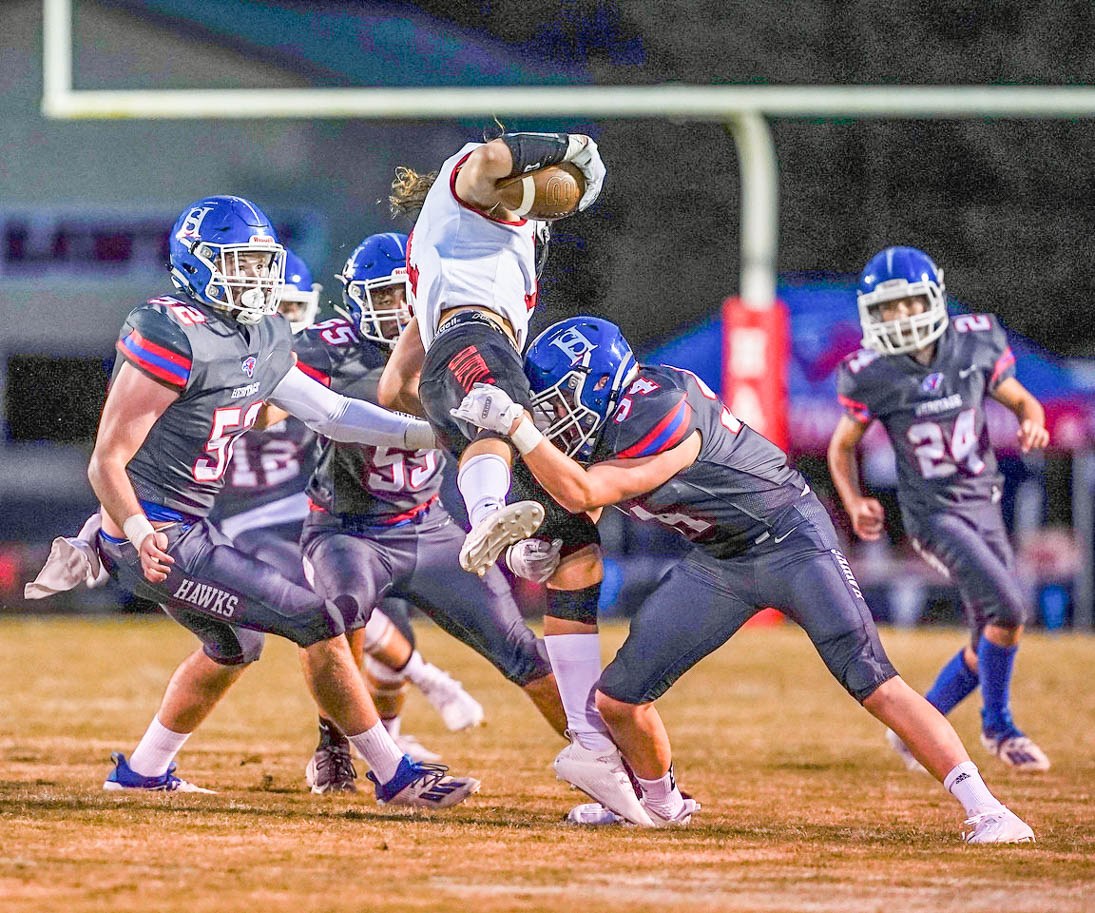 Hawk Cody Anderson applies the tackle to Bowdon running back Tanner Langley.