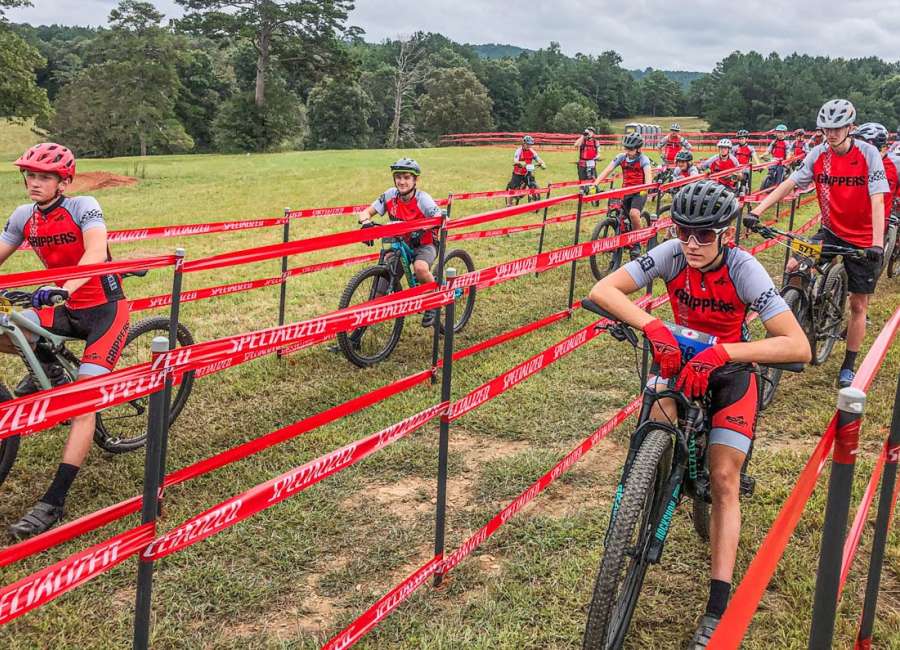 Last Saturday, the Chattahoochee Grippers sent three student-athletes to the podium in their second race of the season.

Held at Kingston Downs, just east of Rome, GA., the trail was designed specifically for the Georgia League with nearly 5 and a half miles of trail and over 400 feet of elevation gain.
In her competition debut, eighth-grader Ruth Rhymer took first place in the Eighth Grade Girls Division against 8 other racers.
Caleb Landgrebe made the podium for the second time in a row this season taking third place in the Varsity division against 11 other competitors. Chloe Tanksi also made the podium, taking fourth place in the Sixth Grade Girls division against 15 other competitors.
The Grippers had 23 racers competing against nearly 700 racers from across the state. Those finishing in the top 10 in their division were:
Caleb Landgrebe finished third in the Varsity Boys division, while Alex McClellan finished sixth in the JV2 Boys division.
Ruth Rhymer finished first in the Eighth Grade girls division. Chloe Tanski took 4th place in the Sixth Grade girls division and Bryce Edmondson placed sixth.
For the Sixth Grade boys division, Tanner Dorshimer took 6th place and Flint Drummond placed seventh.
As a team, the Grippers took 9th place out of 30 composite teams at Kingston Downs. Their next race will be Saturday, Oct 10 at Dauset Trails near Indian Springs State Park.