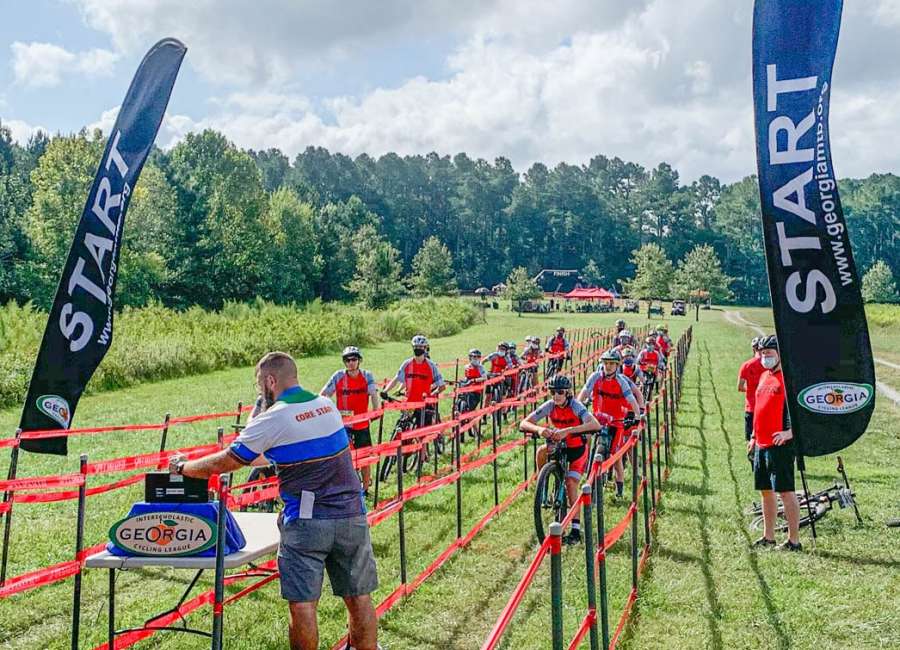 The Chattahoochee Grippers had their first Georgia League/NICA race this past weekend at Allatoona Creek Park in Acworth, Georgia.

The Grippers are a local interscholastic mountain biking team composed of riders ranging from sixth to 12th grade.
Due to the state restrictions for COVID-19, the Georgia League could not do a full production race.
Instead, the Georgia League did time-trial races where each team would enter the racecourse with each rider racing individually against the clock.
After all team members got onto the course, the next team would line up in the start chute, and then they would start their race.
After all 56 teams, consisting of approximately 700 student-athletes, completed their time trial, the results were posted Monday night. For the Chattahoochee Grippers' first race as a composite team, they came in 7th place out of 30.
The Grippers fielded 21 racers competed this past weekend and had two student-athletes make the podium (the top five positions). Caleb Landgrebe came in second place out of 11 racers in the Varsity division. Alex McClellan took third place out of 129 racers in the Junior Varsity 2 division.
Out of 67 racers in the sixth grade boys, Tanner Dorshimer took sixth place, and Flint Drummond took 10th place.
The Grippers' sixth grade girls had a good showing as well. Out of 15 racers in the sixth grade girls, Bryce Edmondson took eighth place and Chloe Tanski took ninth place.
Of all 56 teams that raced this weekend, only two teams had riders that caught up with the team ahead of them, and the Chattahoochee Grippers was one of them.