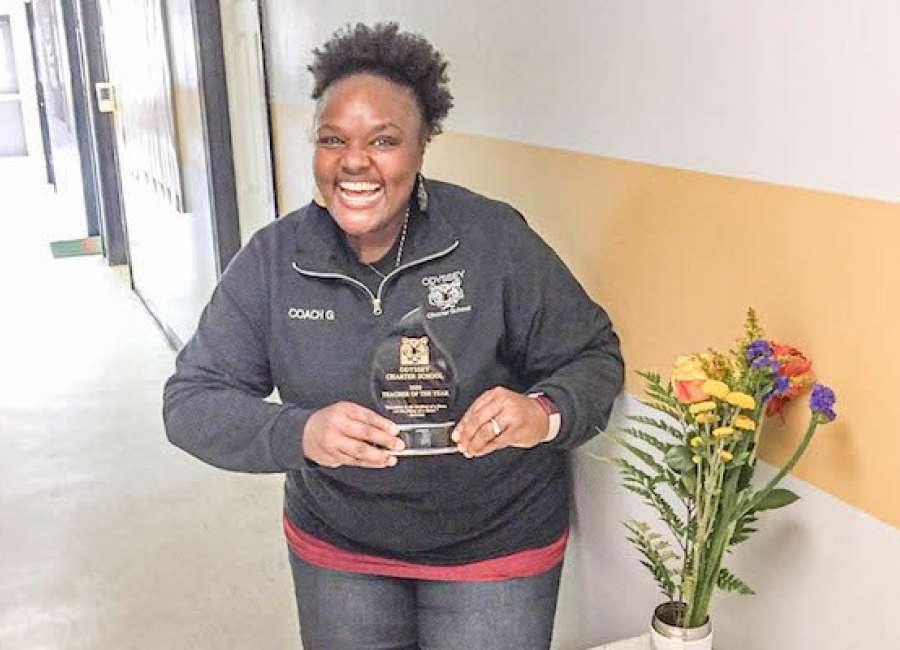 Ashley Gresham has been selected Teacher of the Year by her peers at Odyssey Charter School in Newnan.

"Her excitement about teaching and her innovative approach has made her a popular teacher here at Odyssey Charter School," said Principal Scot Hooper, who established Odyssey's Teacher of the Year program five years ago.
Gresham – known as "Mrs. G" to her students and co-workers – joined the staff as the special education elementary teacher at Odyssey Charter in 2019. She holds bachelor degrees in psychology and criminal justice from Georgia Southern University and a masters degree in organizational management-leadership from Charleston Southern University.
According to her bio on the Odyssey website, Gresham also has worked in higher education, coaching, recreation and ministry and says she believes "every name has a story and every story matters."
Odyssey's Teacher of the Year is chosen solely by his or her peers. Any staff member can nominate a candidate, but the final decision is made by the nominees' fellow teachers.
"What we do differently than most schools is that the voting for the teacher of the year is limited to classroom teachers only," Hooper said. "No administrators or administrative staff will vote. This guarantees that the award is truly a professional peer award."
Gresham may just be entering her second year at the school, but she already has made a lasting impression, Hooper said.
"Her enthusiasm and willingness to introduce new ideas and challenges for her scholars was noticed and appreciated by the entire staff," he said.