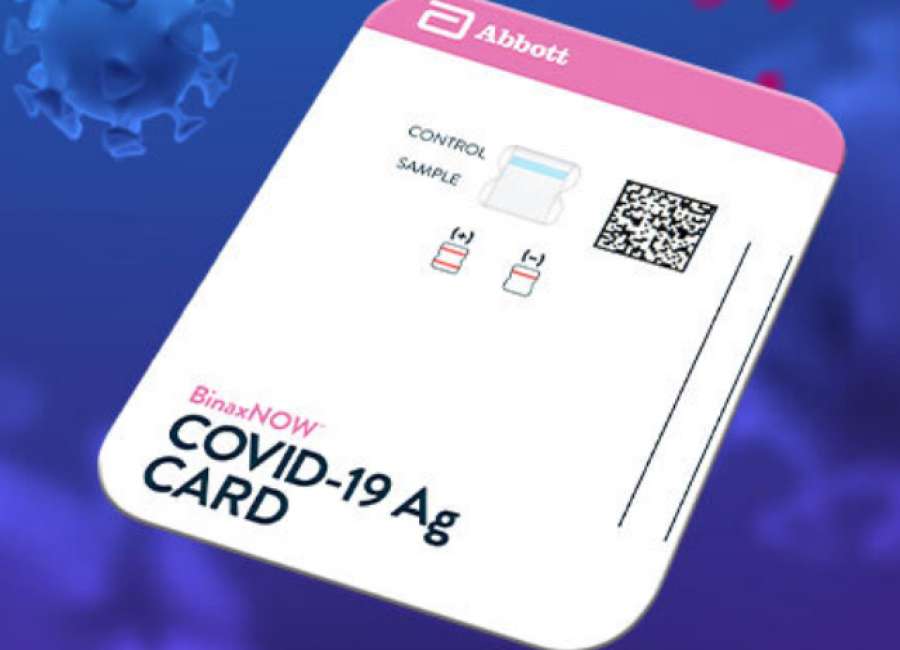 Georgia will be receiving a shipment of free rapid COVID-19 tests to help battle the pandemic.

Gov. Brian Kemp announced Monday that the federal government will supply Georgia with over 3 million of the tests over the next three to four months, with an initial shipment of 200,000 tests.

The BinaxNOW test is made by Abbott Laboratories and can be used in the field without special equipment – with results iin about 15 minutes. It is an antigen test, which detects proteins on the surface of the virus, and is less sensitive than the standard PCR tests, which can take days to provide results.

An antigen test detects active infections and is different from an antibody test, which looks for antibodies from past infection.

The tests can be produced for approximately $5 each.

"These tests will be prioritized to protect our most vulnerable citizens in long-term care facilities, keeping kids and staff safely in school, and support our measured, data-driven approach to moving Georgia forward," Kemp said in a press release.

The federal government purchased tests on Aug. 27 and is distributing 150 million units to the states, according to a press release from the U.S. Department of Health and Human Services. The purchase was made to ensure that the tests would be distributed to states as quickly as possible. Governors won't have to compete for the initial shipments or set up purchasing contracts, according to the press release.

"Throughout the COVID-19 pandemic, every time Georgia has asked President Trump, Vice President Pence and the Coronavirus Task Force for resources, they have quickly met our requests," Kemp said. "Today's fantastic news that an initial shipment of 200,000 rapid COVID tests will be made available to the state of Georgia – for free – underscores how the Trump administration has made every resource available to state officials as we battle this invisible enemy."

Antigen tests are specific – which means they have a very low rate of false positives, but less sensitive than PCR tests, meaning they have less ability to correctly identify a positive case, which can lead to some false negatives.

According to Abbott, the test had a specificity rate of 98.5 percent and a sensitivity of 97.1 percent in clinical studies.

Results from an antigen test may need to be confirmed with a molecular test prior to making treatment decisions, said Admiral Brett Giroir, assistant secretary for health with HHS. "This may be particularly true for negative results if there is a high clinical suspicion than the patient is infected."

Negative results "should be considered in the context of clinical observations, patient history and epidemiological information," Giroir said. "Negative antigen tests do not need to be repeated or confirmed with a high-sensitivity molecular test when they are employed for routine screening or surveillance."

Abbott Diagnostics plans to have up to 48 million of the tests available each month, in the coming weeks, according to Giroir.

"The Trump Administration has successfully prioritized scaling up point-of-care testing through deregulatory actions and strategic investments to facilitate the continued reopening of our schools, businesses and overall national economy," Giroir continued. "The fact that point-of-care rapid tests now account for over half of the available tests on the open market is a major achievement. The tests are simple to use and cost effective. Distributing BinaxNOW tests nationally will advance the testing needs of congregate living facilities, K-12 schools, critical infrastructure and the other institutions critical to reopening America."

Abbott produces a number of Binax-NOW rapid antigen tests, including tests for pneumonia, malaria, strep, flu, RSV and Legionella.