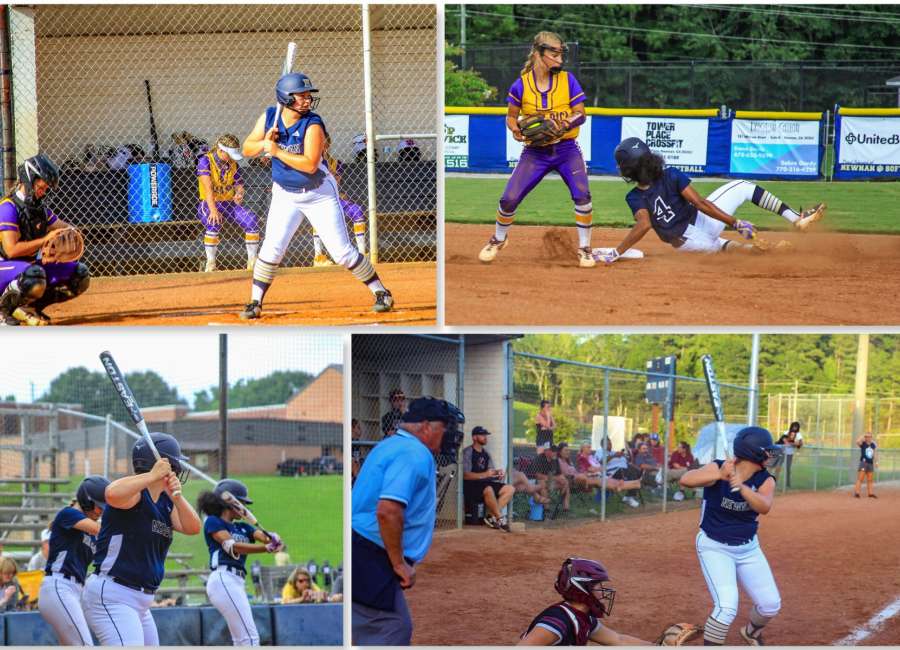 The much anticipated 2-AAAAAAA softball matchup between the Newnan Lady Cougars and the East Coweta Lady Indians is set for a Thursday afternoon.
Both teams have seen their respective lineups develop from top to bottom; they can score multiple runs in any inning and situation.
With the return of Olivia Cook to the East Coweta batting order and the emergence of catcher Emma Elrod, the Lady Indians have scored runs in bunches. However, with their lights out pitching, they only need one or two per game to win.
In the lineage of great East Coweta pitchers that includes Alison Owen, Megan Chocallo, Rachel Vaughan and Kelly Lynch, the latest star in their circle is Jalliyah Holmes. She has been unhittable in 2020.
Head Coach Carrie Gilmore's Lady Cougars have only lost one game all season and was by one run to the state-ranked Whitewater Lady Wildcats. Last week, they were tied with Heard County 5-5 in the fifth inning and scored in the last inning to win via the GHSA mercy rule, 14-5.
Coach Gilmore shared after that win, "The top of our order has been strong all season, but the bottom part has started coming through, especially our number-9 hitter Jaisha Davis. We just asked her to attempt hitting from the left side because of her speed and she has done awesome. I love when a player works hard, and you see it pay off."
The Lady Cougars also have a rising star in the circle in freshman Maddie Veal, who has also been impressive with the bat too.
The two teams will play at East Coweta on Thursday at 6 pm.