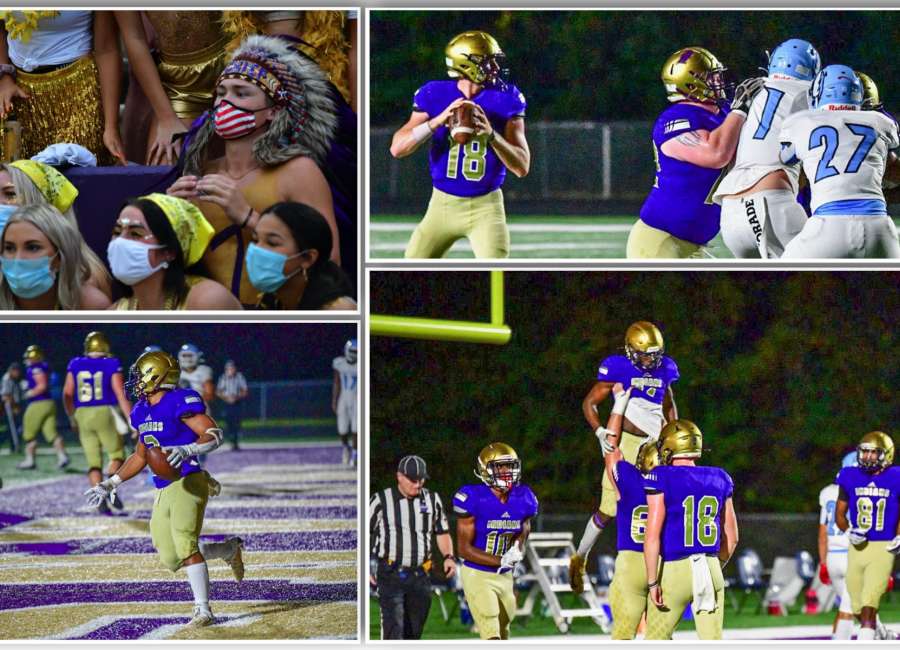 By Rob Grubbs
The East Coweta Indians came into their game Friday night at Garland Shoemake Memorial Stadium with two goals.
First, to honor their senior class that has played a major role in where the Indians are today and to shake off the effects of last week's loss. Both objectives were met as East Coweta jumped to a huge first-half lead against the Meadowcreek Mustangs and returned to the winner's column with a 42-27 victory.
Head Coach John Small's team has a senior class of 27 players who have faced success and adversity through their career at East Coweta. But with a region schedule on the horizon, there is a sense of unfinished business before closing the chapter on their 2020 season.
The Indians got on the scoreboard first when senior Dylan Spelios recovered a blocked punt for a touchdown. That score opened the floodgates, as the Indian offense scored on five consecutive possessions to take a 42-0 lead into halftime.
Jayden Bolton started the scoring barrage with a 16-yard TD run late in the first quarter. That was followed by three consecutive touchdown passes from junior quarterback Danny Shoch. Those included a 14 yarder to Fate Simmons, a 28-yard completion to Amariyon Moss and a 37-yard pitch and catch to Tyrell Fudge that was slightly tipped by a Meadowcreek defender.
Trey Bowles would add the East Coweta final touchdown of the night right before the half on a 4-yard run.
Shoch had his most impressive game to date as the Indian offense was able to find more balance. He finished 10-for-16 for 180 yards and the 3 touchdowns. Moss was his favorite target, he caught five passes for 105 yards and the touchdown.
Bolton, who lead class 7A in rushing coming into the game, had 11 carries for 85 yards. With the game decided by halftime, Coach Small used the opportunity to play some younger Indians in the second half. Sophomore Markus Sutherland added 23 second-half yards on four carries.
The Indians (3-1) return to action next Friday night when they play their inter-county neighbor, the Northgate Vikings. (2-1). It will be the first meeting on the gridiron between the two schools that are only 10 miles apart. For the Indians, it is another step in the process for a special senior class.
For a full gallery of images from this game, click here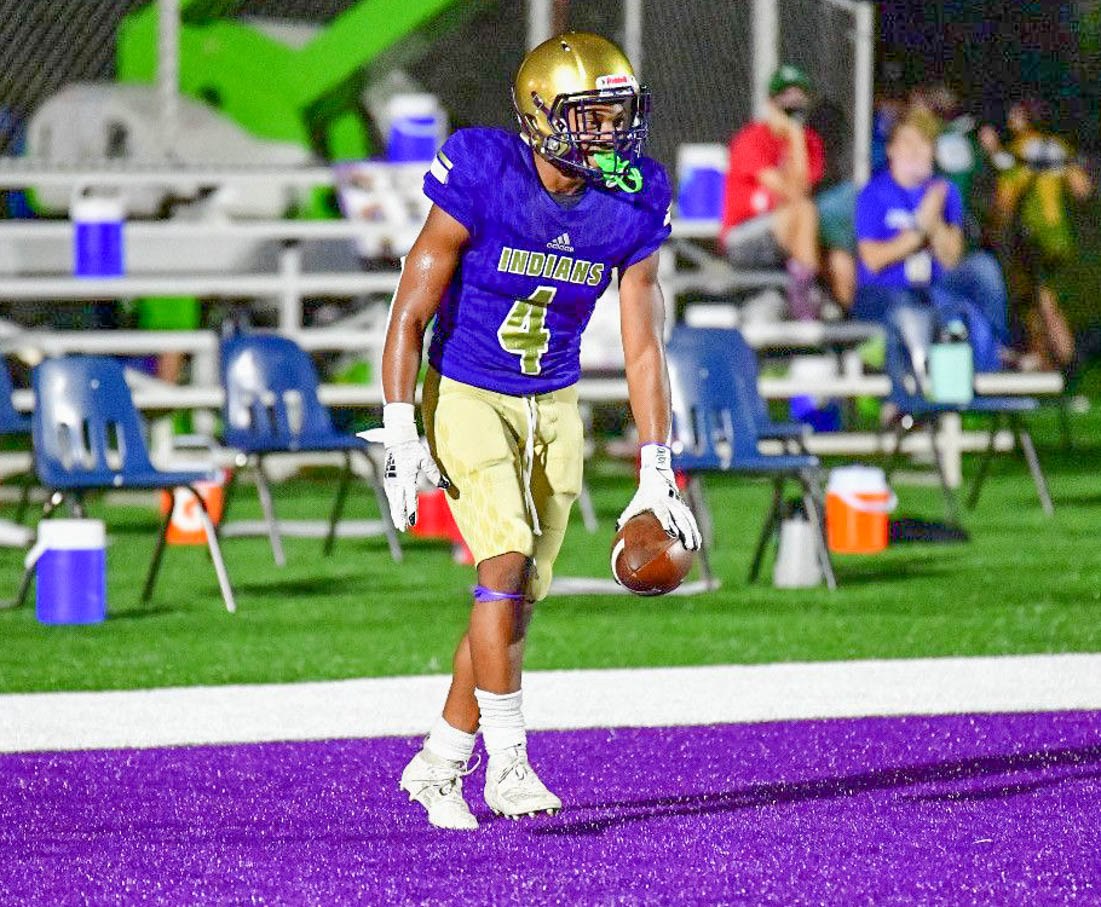 Senior Jayden Bolton gives the Indians a 14-0 lead in the first quarter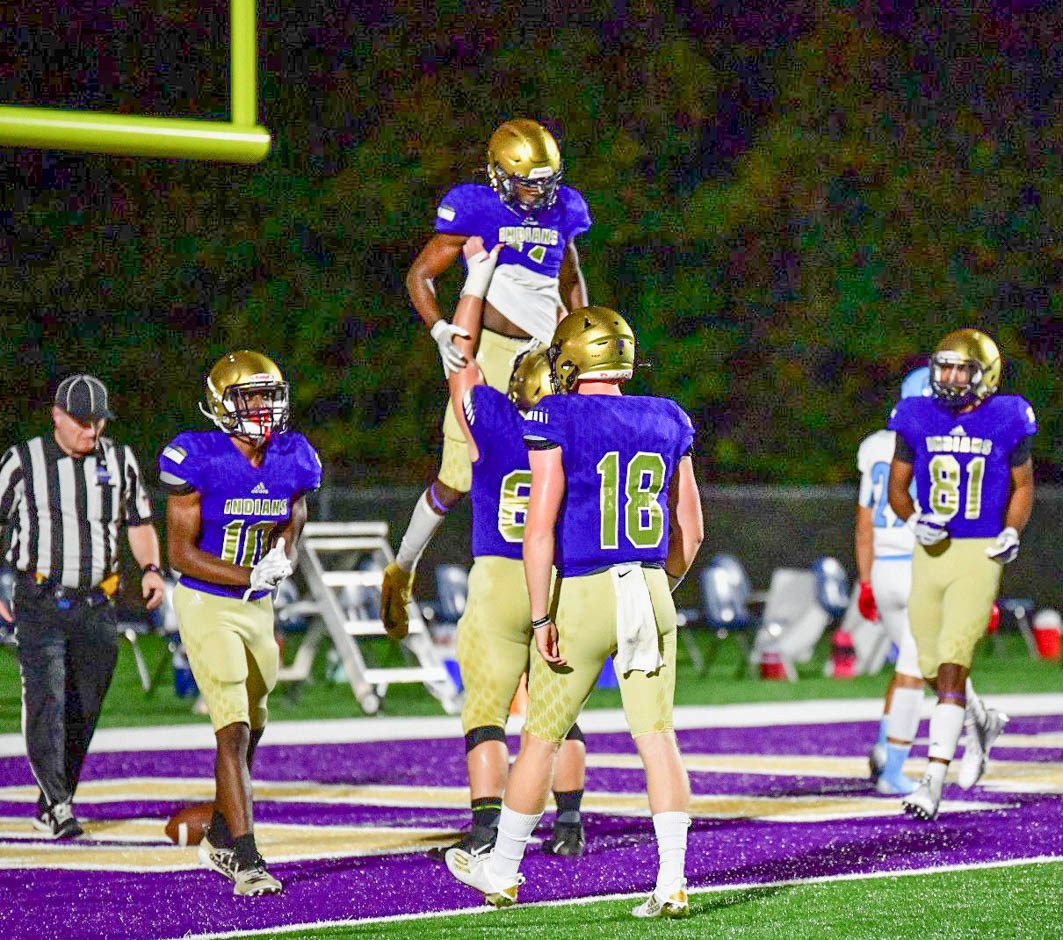 Fate Simmons gets a lift after scoring on a 14-yard TD pass.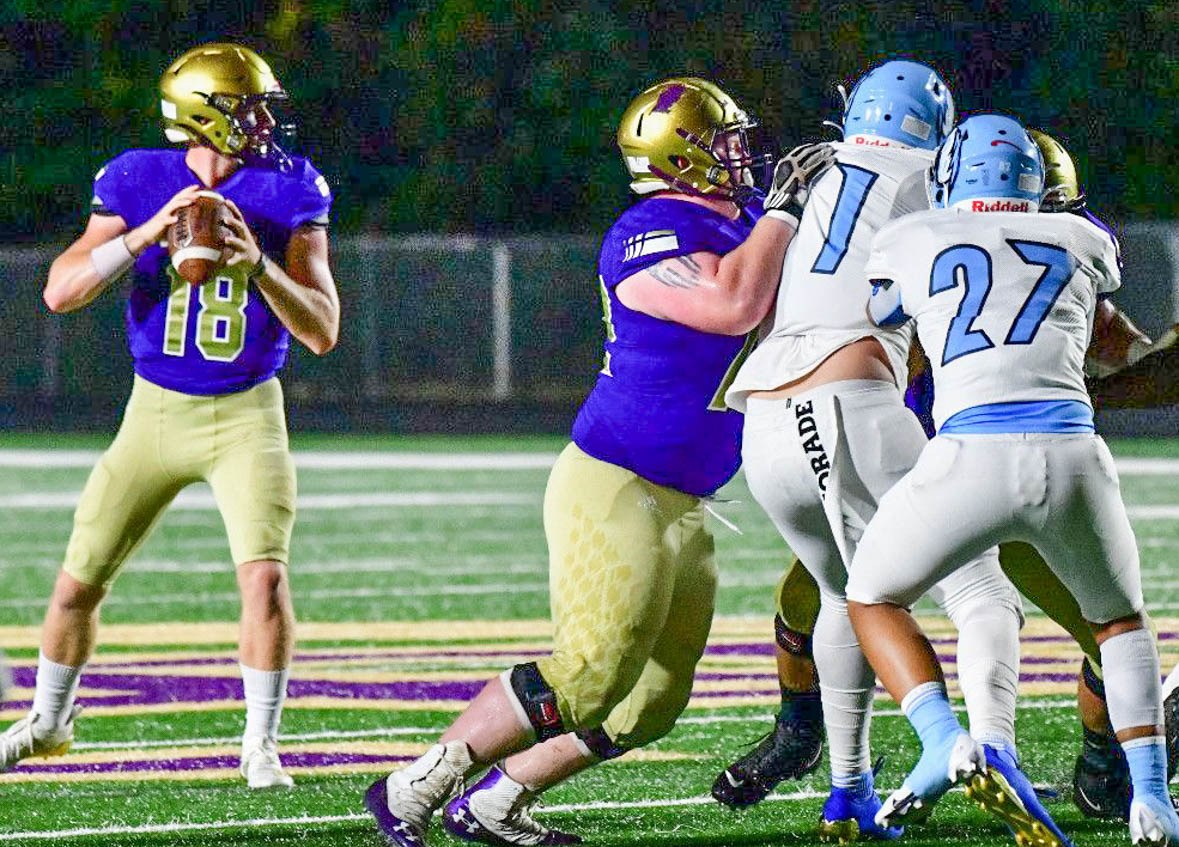 Quarterback Danny Shoch stands in the pocket. The junior had three TD passes.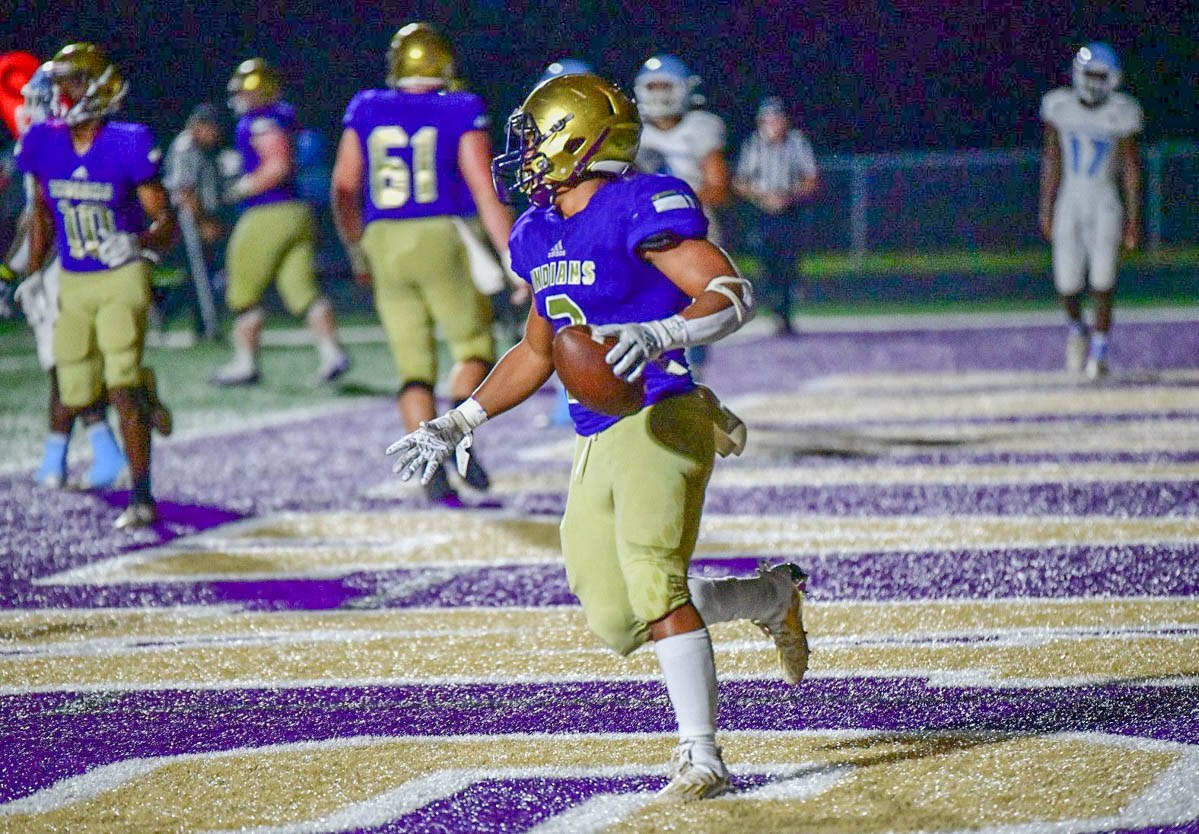 Amaryion Moss finds the endzone in the East Coweta victory.