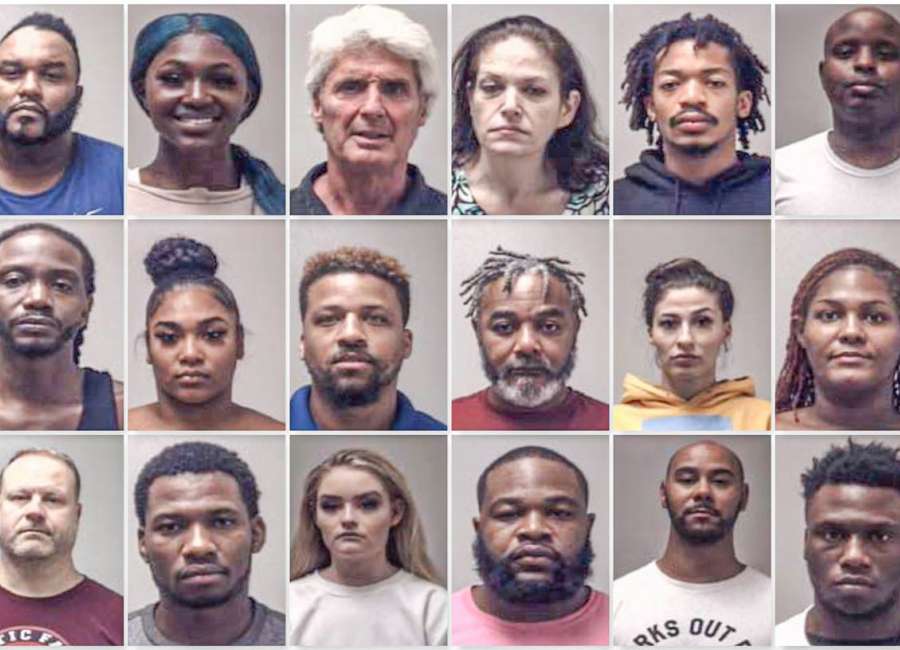 Approximately 18 people were arrested following a prostitution sting in Coweta County.

The Coweta County Sheriff's Office, in cooperation with other agencies including the Homeland Security Human Trafficking and Child Exploitation Group, the Newnan Police Department Vice Unit, Troup County Sheriff's Office and Fayetteville Police Department, conducted the two-day operation at a local hotel.
Through the use of social media, analysts with the sheriff's office were able to identify a number of suspected advertisements for prostitution.
After making multiple phone and video calls, along with text messages, investigators were able to confirm commitments for the exchange of sexual acts for money, according to Lt. Edwin Rivera with the sheriff's office.
Over the course of the operation, Rivera said investigators obtained pertinent information which will allow them to continue our investigation in regards to human trafficking.
"Although we didn't get a direct outcry, there were indications they were victims of human trafficking and offered the appropriate resources," he said. "Our sole goal is attempting to locate victims of human trafficking. In order to do that, we have to arrest women who are advertising as escorts, and reverse that with undercover officers posing as prostitutes to get the John's to come in."
Only one individual arrested in the operation was a local resident. Malcolm Edward Durden Jr., 58, was charged with pandering and narcotics possession.
The following were arrested:
Jose Antonio Camacho, 41, Conley, Ga. - pandering
Eugina Jewel Dixon, 22, Milwaukee, Wis. - prostitution
Malcolm Edward Durden Jr., 58, Newnan, Ga. - narcotics possession, pandering
Dena Michelle Ellis, 45, Stone Mountain, Ga. - narcotics possession, prostitution
David Aaron Estling-Smith, 31, Jonesboro, Ga. - battery, marijuana possession (misdemeanor), obstruction of officers
Bruce Ngatia Gikunju-Wanjohi, 27, Lithia Springs, Ga. - pandering
Carlos Leron Jenkins, 41, Conyers, Ga. - marijuana possession (misdemeanor)
Cheyennetrielle King, 22, Seattle, Wash. - prostitution
Reginald Patrick Lee, 32, Dunwoody, Ga. - marijuana possession with intent to distribute, VGCSA communications use in drug transaction
Ralph Leopoldo Lewis, 52, Jonesboro, Ga. - pandering
Vaneza Madera, 26, Romulus, Mi. - marijuana possession (misdemeanor), pimping
Kleopatra McGlothin, 30, College Park, Ga. - prostitution
Jonathan Michael Nessmith, 46, Jonesboro, Ga. - pandering
Franklyn Uchechukwu Okwanrauba, 24, Mableton, Ga. - pandering
Karli Nichole Robin, 18, Atlanta, Ga. - forgery of identification document, prostitution
Kessler Randolph Sallette, 25, Riverdale, Ga. - pandering
Jarret Jordan Stone, 29, Smyrna, Ga. - pandering
Braelyn Delorince Thornton Jr., 23, LaGrange, Ga. - pandering