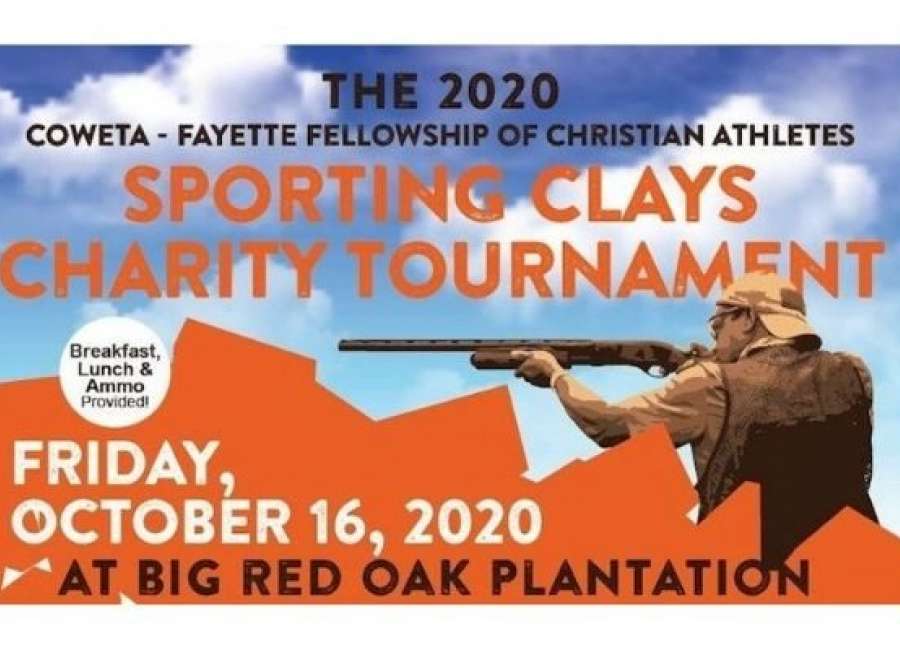 Coweta and Fayette Fellowship of Christian Athletes will hold its Sporting Clays Charity Tournament at Big Red Oak Plantation Oct. 16.
The fundraiser is a 50-target sporting clays tournament with four shooters per team. Registration is $650 per team, with 12- and 20-gauge ammunition provided.
Eye and ear protection will be provided if needed. There will be prizes for the first and second place teams, in addition to door and raffle prizes. Those that can't attend the event can still participate in the raffle, and you don't have to be present to win.
Tamara Ledford, Coweta County Area Director for FCA, said all the money raised through the fundraiser helps make sure the Coweta FCA staff is funded, allows them to hold ministry events, provides Bibles to students and helps send students to camp.
Registration begins at 8 a.m. with biscuits and coffee, the shoot begins at 9 a.m. and the barbecue lunch and awards start at 11:30 a.m.
Golf carts are available for reservation only for teams of four and must be reserved by Oct. 1. Golf carts are included in sponsorship levels, which are available at www.cowetafca.org/clayshoot .
Coweta FCA will practice social distancing and additional safety measures to ensure everyone is able to participate safely.
Masks are encouraged but not required; when the group is gathered and participants will be asked to keep their distance from other teams throughout the course. Hand sanitizer will be available.
Coweta FCA asks that you stay home if you do not feel well, or are experiencing any symptoms of COVID-19.
For more information and to register, visit www.cowetafca.org/clayshoot .