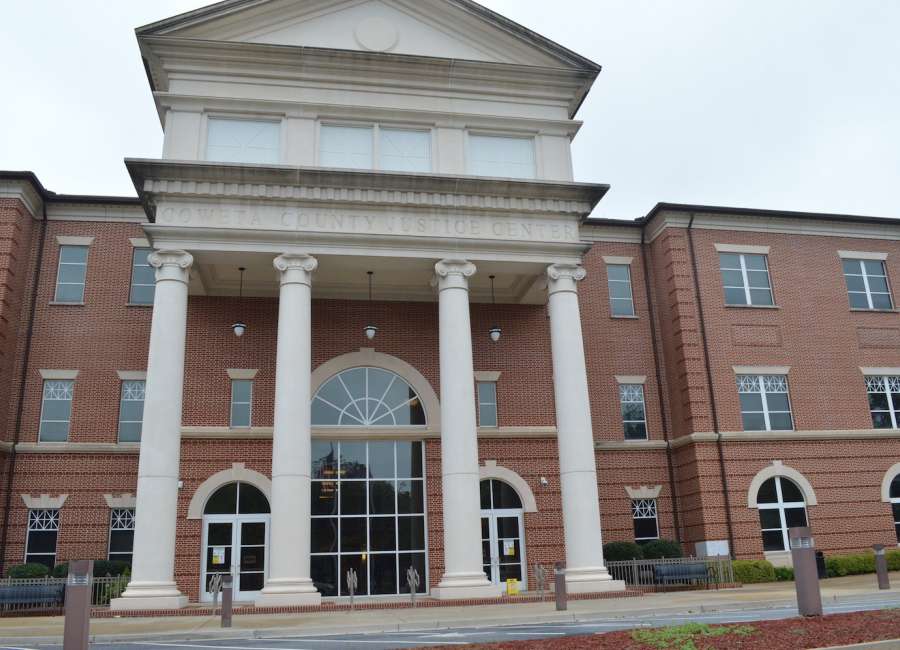 The Coweta Judicial Circuit has begun the planning process for bringing back grand juries and jury trials.
The most recent judicial emergency order issued by Georgia Chief Justice Harold Melton allows for grand juries to resume. No grand juries or jury trials have been held since March because of the COVID-19 pandemic.
Judicial circuits must put together a plan for holding grand juries safely and submit it within 30 days of Melton's order, which was issued Sept. 10.
Coweta Circuit Chief Judge John Simpson said he and other judges have begun meeting to discuss the plan, and all of the circuit's seven judges are set to meet this week. There have also been individual discussions going on.
"We've been talking to each other and discussing things, how we can get things going," he said.
Simpson said it's his preference to develop one plan for the entire five-county circuit, instead of each county having separate procedures.
"We will be breaking it down, and we've got to be concerned about juror safety," Simpson said. The court will have to take much more intensive measures than have ever been taken for juror safety.
Simpson said one part of the plan will be engaging potential jurors early in the process – contacting each potential juror and talking to them about any health issues that they might have.
Simpson said the courts will not be compromising public safety by resuming grand juries.
"We're not in the situation where we have to do something that is going to put people's health at risk," he said. "We're going to follow all the safety guidelines, and we're going to assure the public that what we are doing is safe."
A grand jury can consist of 18 to 23 people. While the Coweta circuit usually has 23-person grand juries, they might decide to shrink them down to 18 for the time being.
There has been some discussion of having the district attorneys and witnesses be in another room and have their testimony broadcast into the grand jury room on a large-screen television – which would minimize the number of people in the room with the jurors.
That can work for grand juries, which typically only hear from the prosecutor. But in jury trials, the accused has the right to face witnesses.
Simpson said the judges have also been discussing different ways of organizing the courtroom. One option for jury trials is having the defendant and attorney, and prosecutors, sit on the opposite side of their tables, facing what's usually the audience.
Members of the public wouldn't be in the courtroom itself. Instead, they could watch a courtroom broadcast. Witnesses would be called in when it's their time to testify.
The first step in calling a grand jury is the call itself, which includes a judicial order and sending out notices to jurors.
Unlike a trial jury, when only a portion of the jurors called are chosen for the jury, most people called for a grand jury end up serving.
Once jurors get their notices, they would have a period of time to talk to court officials about medical problems or other reasons that will keep them from being able to serve. Court officials will engage with jurors more proactively about their health and their concerns, he said.
From the time of the call, it will take about 45 days for the grand jury to actually meet and hear testimony, he said.
If the circuit's plan comes together quickly, a grand jury could meet by mid-November, at the absolute earliest, Simpson said.
The length of time the grand jury meets varies, but in Coweta it's usually about three to four days, Simpson said. Grand juries can also be called back within their term to meet again.
The grand jury will be a good test case for jury trials, Simpson said, to see how well it goes with jurors and if they feel safe.
"It will be a good time for us to survey them and let them tell us how they feel – do they feel safe, do they feel like we are in good shape," he said. "And we'll take that information and make our plans for the jury trial."