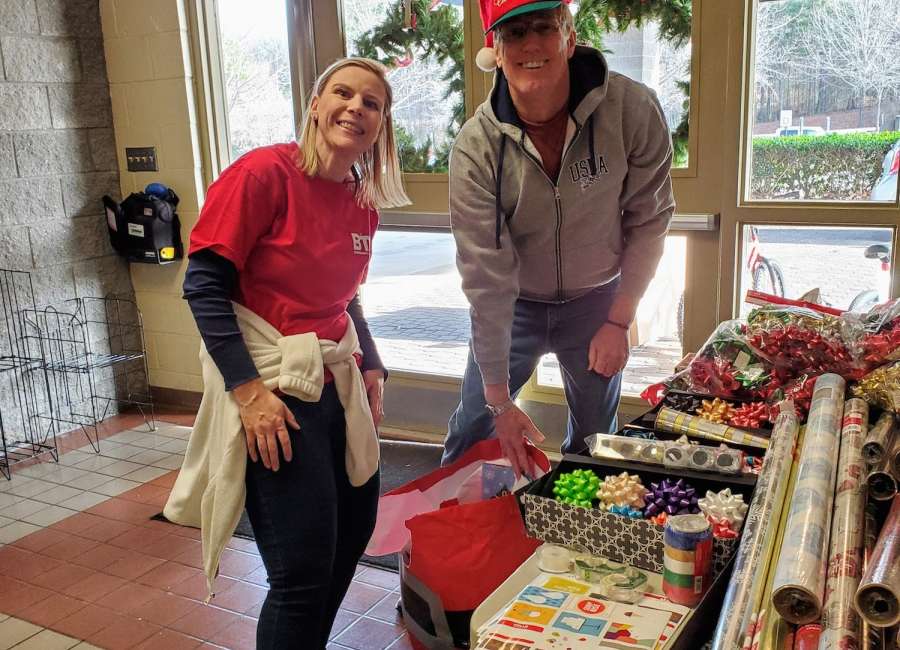 Sign-ups for Bridging the Gap's annual Christmas in Coweta program open Oct. 1, and Coweta families should act fast for the Christmas gift program.
For Christmas in Coweta, hundreds of individuals, churches and organizations purchase Christmas gifts for children in Coweta whose parents can't afford to purchase them. Families provide information on children's clothing and shoe sizes and a short wish list, and items are distributed to parents in December.
Last year, 2,100 children received Christmas gifts through the program. And it's expected that the need could be even higher this year because of job loss associated with COVID-19.
Sign-ups fill up quickly for Christmas in Newnan. Last year, the program was full after two weeks, but sometimes slots fill up in as quickly as a week, said Kelli Yeager-Nelson, executive director of Bridging the Gap.
Sign-ups are done online at www.christmasincoweta.org – or www.christmasincoweta.com .
Parents will need documents to prove a child's identity such as a social security card or birth certificate. A letter from the child's school will also work, and the parent will need a photo ID.
Those who have trouble filling out the form can call the BTG office for assistance at 770-683-9110 and ask for Jennifer Leeburn or Tonya Graham. Those without any access to the internet are encouraged to use computers at the Newnan Carnegie Library, or come by the BTG office between 10 a.m. and 2 p.m Thursdays and Tuesdays, or this Saturday from 11 a.m. to 1 p.m.
Yeager-Nelson said that this year there will also be a Spanish language version of the form.
BTG is working with its faith-based partners to make sure there will be enough gifts for the children this year. And the organization always works with the Coweta County School System, which helps refer families for the program.
"It's great to have that partnership with the school system," Yeager-Nelson said. "They may encounter a family that needs it but isn't familiar with Bridging the Gap."
Last year's 2,100 children was a big number – made possible by many community partners that stepped forward. Yeager-Nelson said one individual sponsored 100 children.
"We have many, many, many generous people in our community. And it is amazing, especially during a time frame like Christmas."
Yeager-Nelson said BTG started reaching out to its community partners at the beginning of July to see if they would still be able to participate this year. "The overwhelming number of our faith-based partners came forward and said 'yes," Yeager-Nelson said.
The big distribution is done at the Coweta County Fairgrounds. Some churches also act as distribution points for families that have a hard time getting to the fairgrounds.
This year's program will operate a little differently because of COVID-19. Items are sorted and distributed at the fairgrounds, but this year it will be a drive-thru process. Distribution will also be spread out over two days – after a week of set up.
Partners typically spend about $125 per child, Yeager-Nelson said. BTG accepts toys and other gift items year-round and always has plenty to fill in any gift bags so that gifts for each child in a family seem even in a child's eyes.
If you're interested in sponsoring a child or family for Christmas in Coweta, email jennifer.hooper@btgcommunity.org or call 770-683-9110.