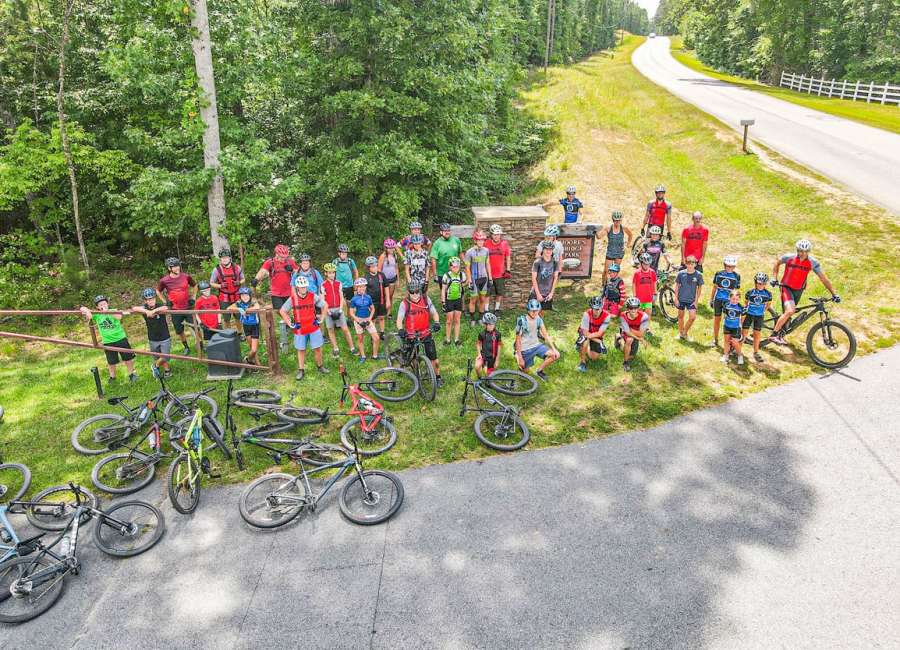 Last spring, bicycle sales saw their biggest spike in the U.S. since the oil crisis of the 1970s, and Coweta County was no exception. When schools closed, local bike shop owners reported a surge of new bike sales and repairs.

Some of those riders are now part of the Chattahoochee Grippers, a local interscholastic mountain biking team who are currently preparing for their first competition of the year, an upcoming race at Allatoona Creek.
Initially formed as the Coweta Composite Team, the team reformed last year as The Chattahoochee Grippers in order to have a wider appeal to middle and high school students outside of Coweta County, according to Kent McMullen, the team's director.
Popularity has surged and the team is fielding three times as many members as last year. The 35 members who make up the 2020 Grippers practice three times a week at Brown's Mill Battlefield in Coweta and Cochran Mill in South Fulton.
The Grippers season began last July and spans until mid-November. While the registration deadline has passed, McMullen said he's optimistic even more riders will be coming back next year to compete.
"We had one rider who registered only two hours before cutoff," he said. "We were getting around two requests a week from students wanting to come check us out."
The riders, who range from sixth to 12th grade, are divided into five subgroups named after legendary trail systems including DuPont, Moab, Whistler, Kingdom and Pisgah. This year, the team features seven female riders, including three high schoolers.
The Grippers head coach, Kurt Dorshimer, along with over 20 assistant coaches, prepare the riders for a series of five races against 65 other teams from all over the state of Georgia.
Races consist of laps on a mountain bike trail that are about 4 ½ to 5 ½ miles long, said McMullen. Middle school students compete in one lap while freshmen and sophomores race in two laps, juniors complete three laps and seniors and varsity-level athletes do four laps.
Each race is a little different because of various elements present on the courses. The upcoming race at Allatoona Park features rocks and roots along the trail that prevent riders from gaining speed.
However, because of the challenges posed by COVID-19, the race format is different this year. Instead of head-to-head racing, each team will race the clock instead. Lined up fastest to slowest, riders take off in 10-second increments for a race that's typically just under an hour.
After a weekend of racing, results are then determined and revealed the following week. It might not be as satisfying as head to head, but riders are happy to be competing.
"They're absolutely loving it," McMullen said. "You can see it in their eyes – they're passionate about it."
So how does a team triple in size over the span of one season? McMullen credits local bike shops for the surge in participation this year.
"They've been huge supporters and really support our riders," he said. "Our bike shops have made it happen."
While registration for the 2020 season is over, more information about the Georgia Interscholastic Cycling League can be found at http://georgiamtb.org .