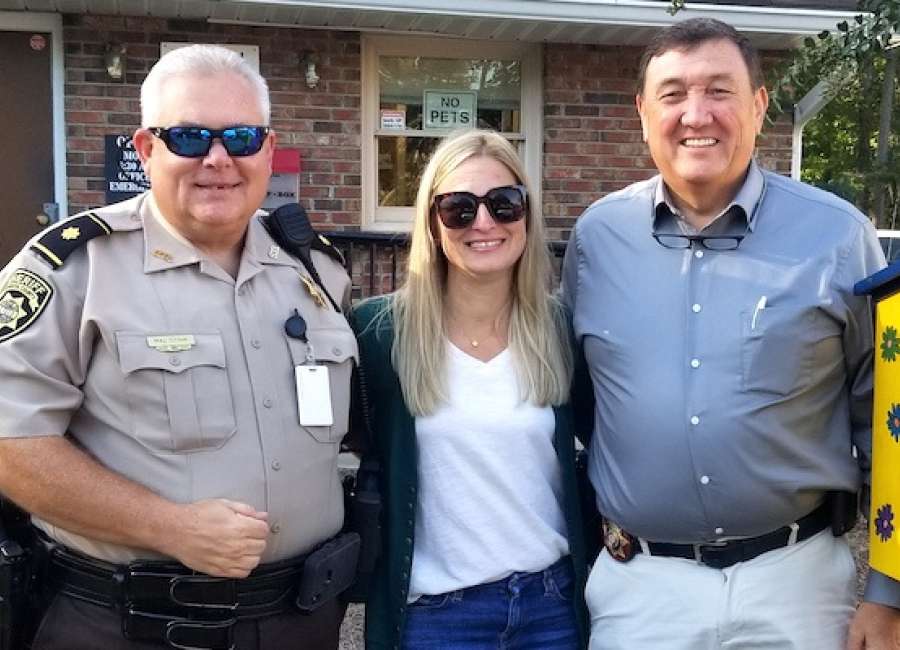 The Selah Foundation is partnering with the Coweta County Sheriff's Office to install Book Nooks in Coweta County.
Sheriff Lenn Wood and Major Stephen Crook helped install the first Book Nook at Pinewood Villas Monday morning. The box contains books for both adults and children to read.
Wood said The Selah Foundation Founder, Kelly Woodward, came to him a few months ago to see if the sheriff's office would want to partner with them in community events or services. He said they agreed to help them with whatever they could.
Wood said they both wanted to focus on the youth and children in Coweta County, and Woodward found someone to make the Book Nook boxes for them.
They decided on Pinewood Villas as the first location since it neighbors the sheriff's office. Wood said there are several children who live there, and in the nearby Berry Avenue neighborhoods.
"Reading is knowledge, and we need to encourage reading to our youth," Wood said.
Wood added that the Book Nook installed Monday is the first of many they hope to put out in different neighborhoods around Coweta County.