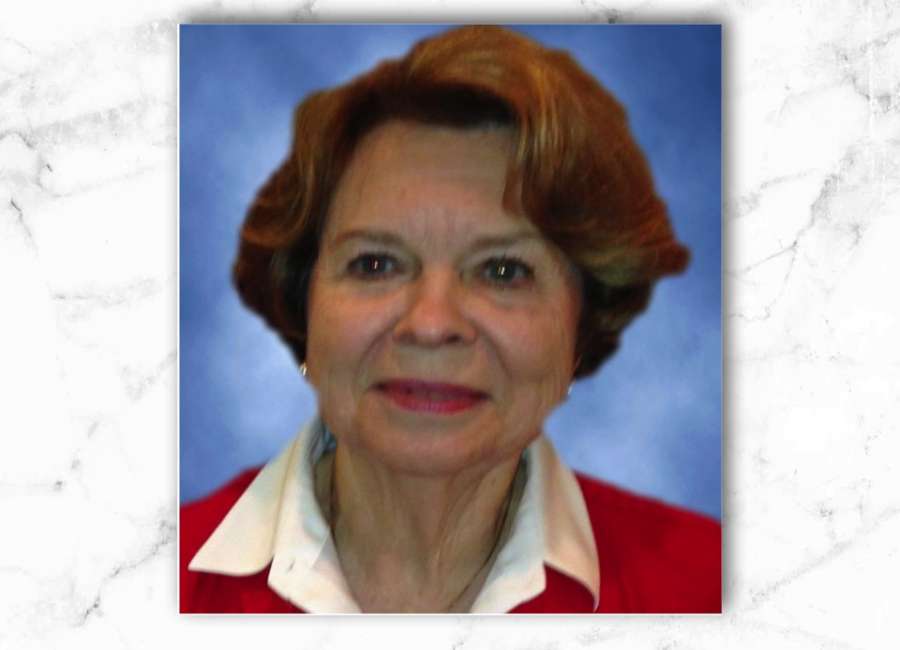 When death takes a dear soul from our midst, there is always a void that we can never be seeing filled.
The greatest comfort in life is the realization that death only steals the earthly body. God has assured us that death does not win, for life forever with him is the ultimate prize.
Carolyne Holloway Reeves was taught that truth from a child. She heeded his call on September 23, 2020 while in the compassionate care of her family in her home.
She was born on March 1, 1942 and was one of three children born to the late John Madison and Florrie Alberta Moore Holloway in Whitesburg, GA; the place she would call home for her entire life.
Carolyne had the distinction of being in the first graduating class of the new Central High School in Carrollton. Carolyne's professional career was with Citizens and Southern Bank which later became Bank of America. She wore many different hats in her 42 years with the bank.
To her advantage, she came along in a time when the banking industry was active in placing women in management and executive positions. She retired as a vice-president and banking officer. She cultivated a long list of customers who confided in her and trusted her advice in their banking affairs. She was always especially attentive to young people who were trying to establish themselves as individuals in their banking affairs.
Outside of her professional life, Carolyne was always a dependable presence in her hometown of Whitesburg. She was a lifelong member of Whitesburg Methodist Church and was active in all its programs. She was, in her church work, as in all her life, dedicated to helping to make everything run smoothly.
Carolyne was preceded in death by both of her parents. She is survived by her teenage sweetheart and husband of 59 years, Jerry H. Reeves. They celebrated an anniversary on September 18th. Also surviving are her children, Amy (and Jay) Williford, Clay (and Shannon) Reeves. Her fortunate grandchildren were Clayton Reeves, Ashley Reeves, Madison Reeves, and Jacey Williford; all of Whitesburg. Her sister and constant best friend is Judy Holloway Pate and her husband Danny. Carolyne and her family have been blessed by an extended family of nieces and nephews.
As in most families, there is a fur baby and, in her case, it is Jerry's faithful companion, Abbigail. Caregivers always hold a special place in the life of a family who has dealt with long-term illness. Rebecca Jones has been more than just a caregiver, and almost a lifesaver.
Carolyne and her family have been embraced by their faith over these long days and just as importantly, they have been sustained by their beloved Whitesburg community and their church. This family extends an invitation for all to share in their remembrance of her life.
A visitation will be held at McKoon Funeral Home 38 Jackson Street in Newnan on Saturday, September 26th between 6 p.m. and 8 p.m. Her life will be celebrated in a service on Sunday, September 27th at 2:00 PM in the Chapel of McKoon. The service will be led by her lifelong friend, Reverend Jim Hearn and Reverend Tom Holder. Interment will follow at the Whitesburg Cemetery. Social distancing protocols will be observed.
In lieu of flowers, memorial contributions may be made to Whitesburg Methodist Church 480 Mt. Zion Road Whitesburg, GA 30185. Online condolences may be expressed at www.mckoon.com. McKoon Funeral Home and Crematory 770-253-4580.