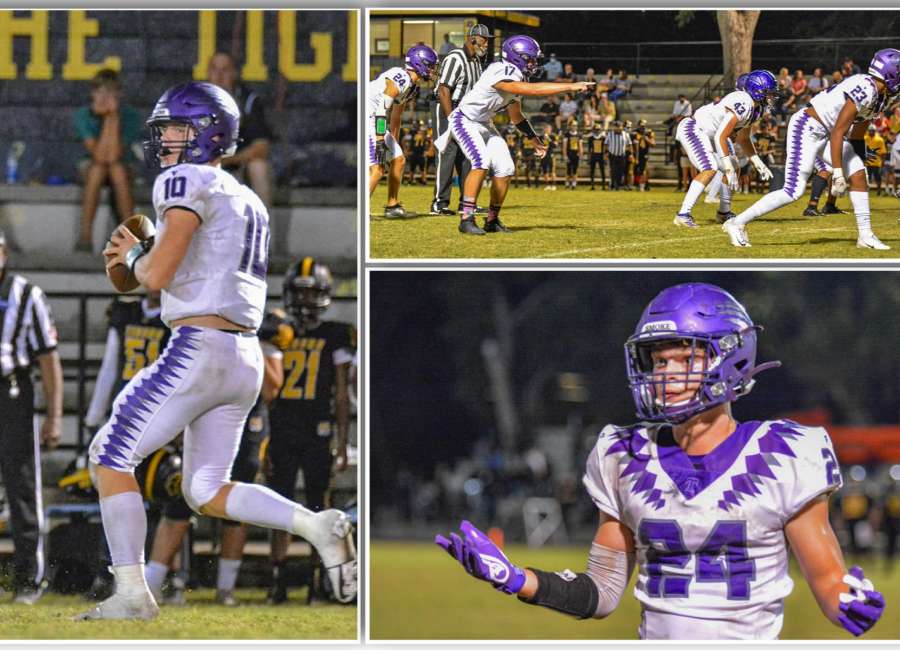 By Rob Grubbs
When a game is not going your way, you must find a way to win.
Such was the case Friday night when the Trinity Christian Lions traveled 200 miles south to face the Claxton Tigers from Region 3-A.
With the offense sputtering, the Lion defense stepped up. But Claxton scored on a field goal at the start of the fourth quarter. On the ensuing kickoff, Bryce Wilcox raced 85 yards to score and pull out the 6-3 win for the Lions.
The long-distance trip to Claxton was the result of a schedule adjustment required when Our Lady of Mercy canceled their 2020 season. It was the second week in a row the Lions played teams that were not on their initial schedule.
The Lion offense had scored 89 points in the last two games but seemed to be just slightly off. Quarterback David Dallas finished and efficient 12-for-18 passing for 85 yards, but five Lion turnovers derailed any potential scoring opportunities.
On the winning kickoff return by Wilcox, two important blocks opened the path for the winning score. Jimbo Batchelor was in the perfect position to pick off a Tiger defender at the Lion 35 and Lane Werling had the final block to send Wilcox on his way.
The Lion defense came up with to turnovers on their own, Aaron Gates had an interception and Ethan McDowell had a fumble recovery.
Other offensive leaders for the Lions included running back Tyson Wall who had 50 yards on 10 carries while Josh Dallas and Danny Baird each had three catches each.
The Lions (3-1) are on the road again this week, but a much shorter distance this time as they travel to Fairburn to play Landmark Christian (0-4). It will be a return to his roots for Lion Head Coach Kenny Dallas who was the head coach there from 2001 to 2011.
During his tenure, he won 88 games and took them to the 2011 state title game.
All photos by Wendy Durden Metcalf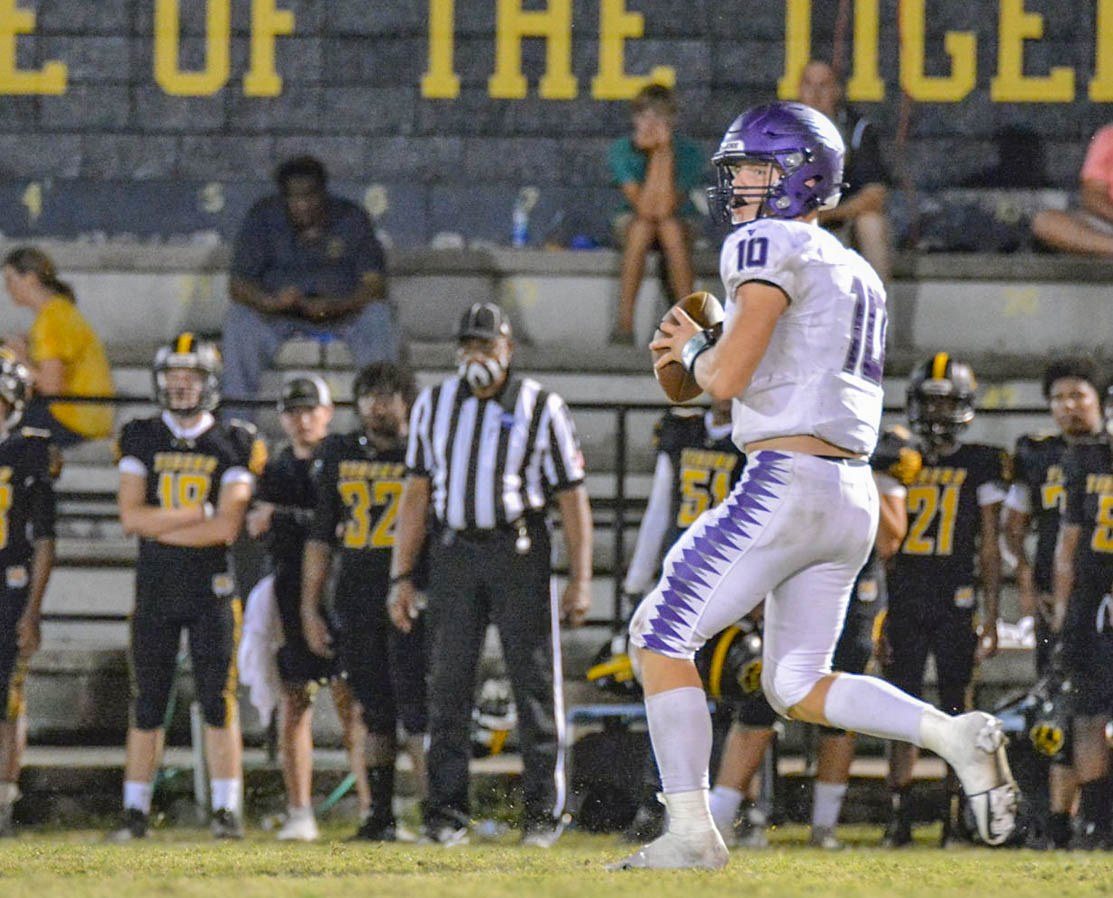 Lion Quarterback David Dallas had an efficient night, going 12- for-18 for 85 yards.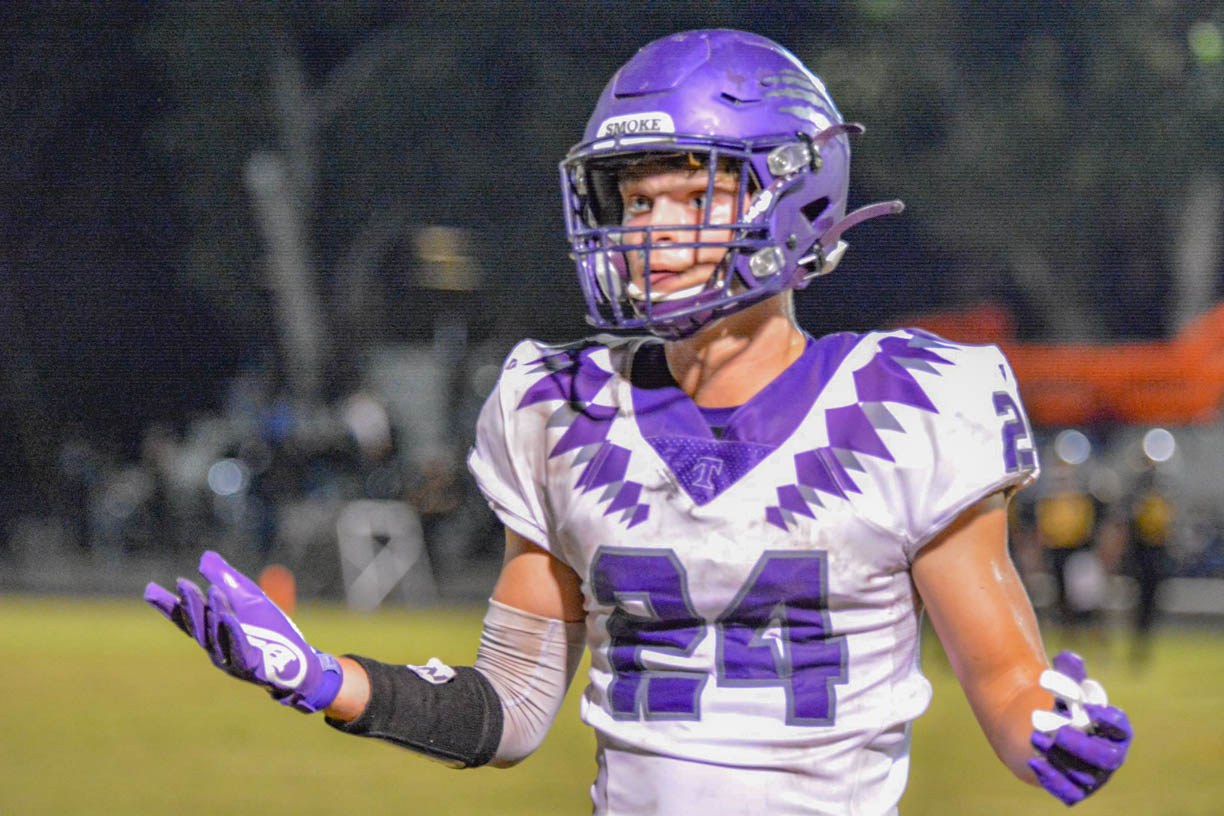 Bryce Wilcox #24 scored the only touchdown of the night on an 85-yard kickoff return.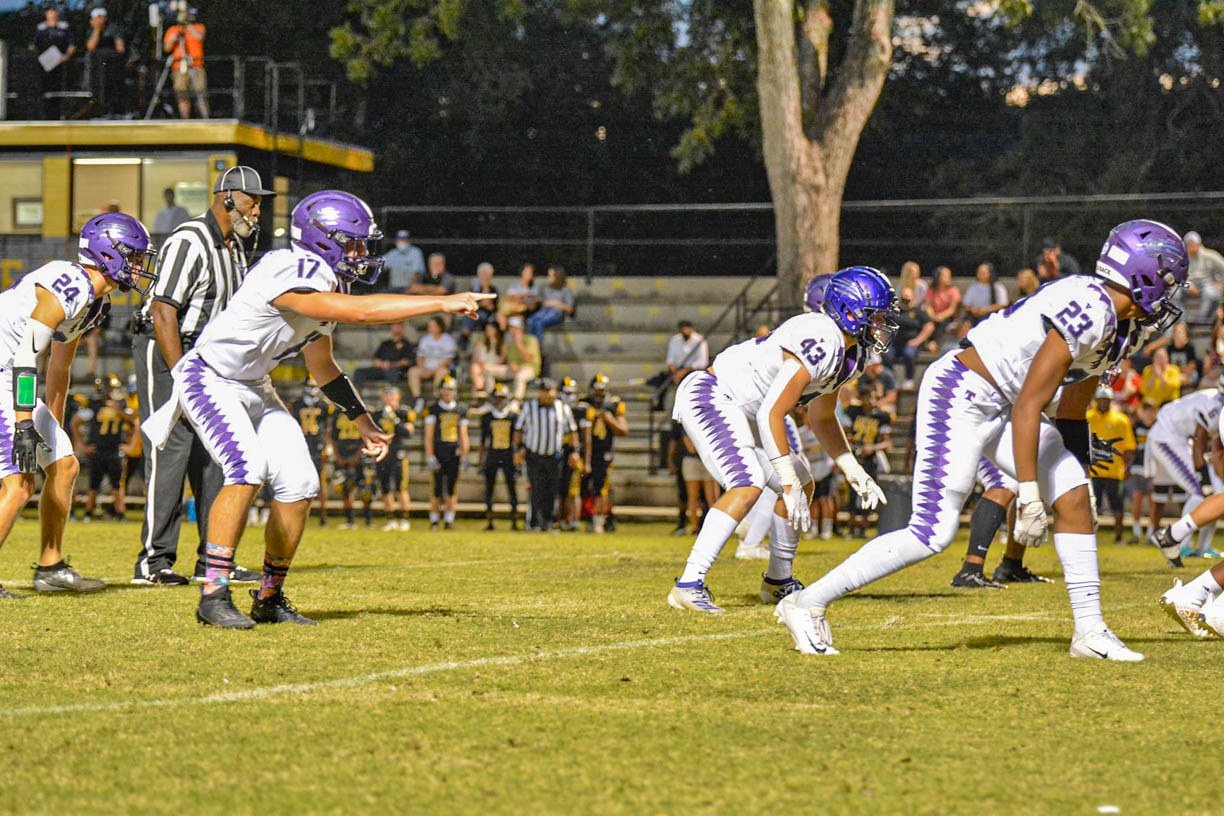 The Trinity Defense forced two turnovers and kept Claxton out of the end zone all night.