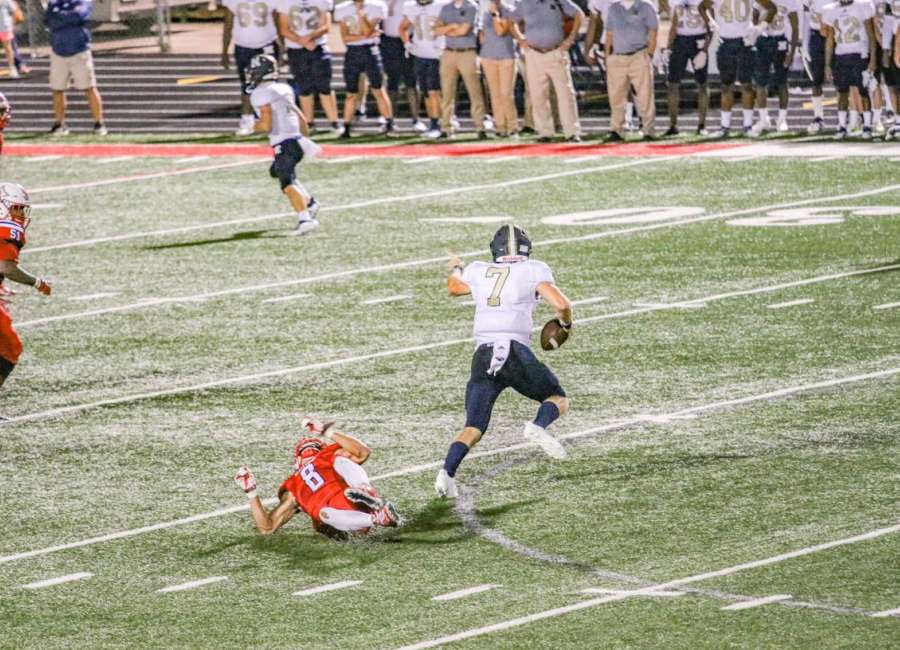 By Rob Grubbs
(Tyrone, Ga) - Head Coach Chip Walker took the Newnan Cougars to Sandy Creek Friday night where he spent 12 seasons as the head coach.
The Cougars took the lead on a 66-yard halfback pass from Bryson Moss to Joshua Harris early and the defense made that stand up in their 28-6 victory.
It has been a storybook return for Moss who missed last season with an injury. After scoring three touchdowns in their opener against Whitewater, he added another tonight and added the TD pass to his resume.
The Cougars would seal the game late with a 79-yard TD pass from Michael Maginnis to Reid Brass. On the play, Brass ran a post route to the middle against single coverage, the free safety over the top bit when Maginnis gave the Sandy Creek defense a play-action look.
Brass raced down the sideline and made a nifty cut inside the five to find the endzone.
Running back Aubrey Carter added a 70-yard touchdown in the victory. Meanwhile, the Cougar defense kept constant pressure on Patriot quarterback Jax Fisher.
Maginnis finished with 142 yards passing with one touchdown while Joshua Harris had five catches for 103 yards and one touchdown. Overall, the Newnan offense outgained the Sandy Creek offense 403-to-186.
Coach Walker summed up the win, "It was a good win for us, Sandy Creek has a good football team. I was just proud of our guys and hard and physical they played all night. I thought they did a great job "
It is the first time in the last five seasons that Newnan has started the season 2-0.
They will return to the road next week to play the Mary Persons Bulldogs in Forsyth, Georgia. It will be the first meeting ever between the two similar tradition-rich, community-based programs.
All photos courtesy Sandy Wyckoff.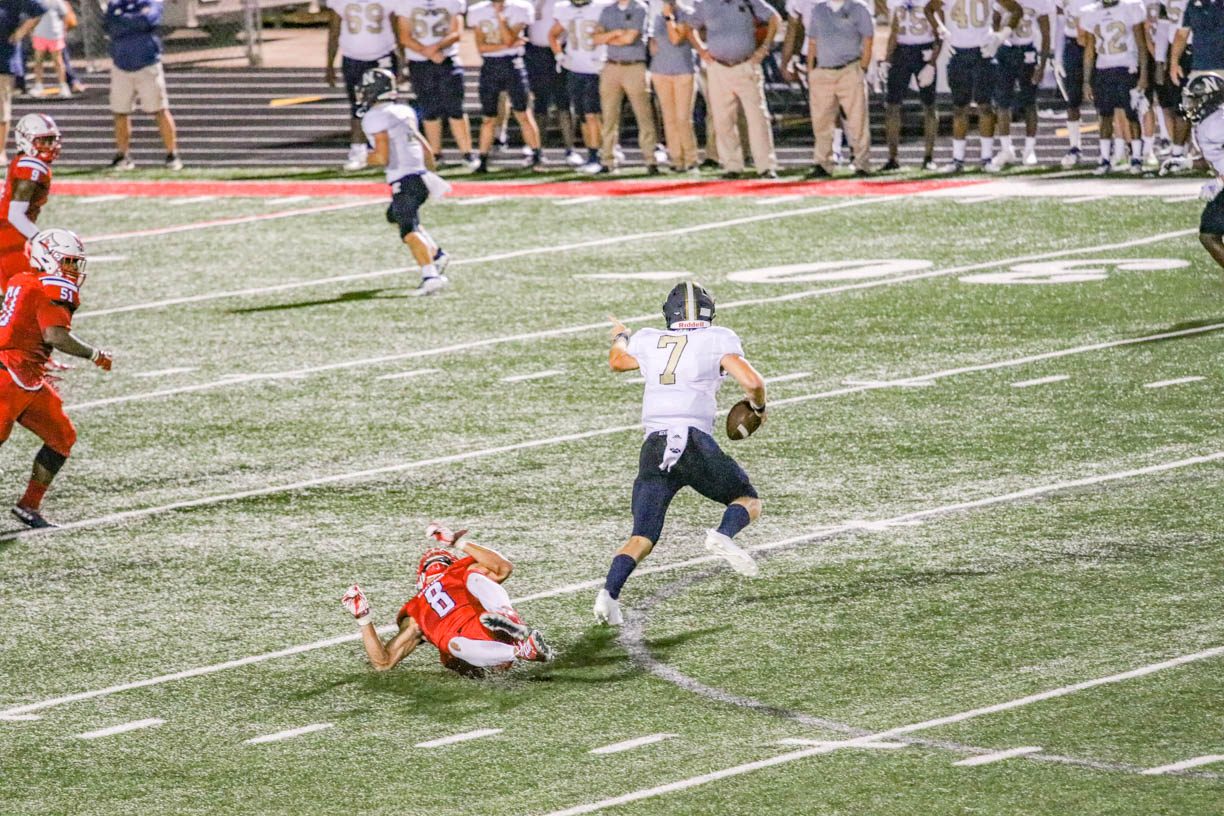 Quarterback Michael Maginnis directs traffic in the pocket.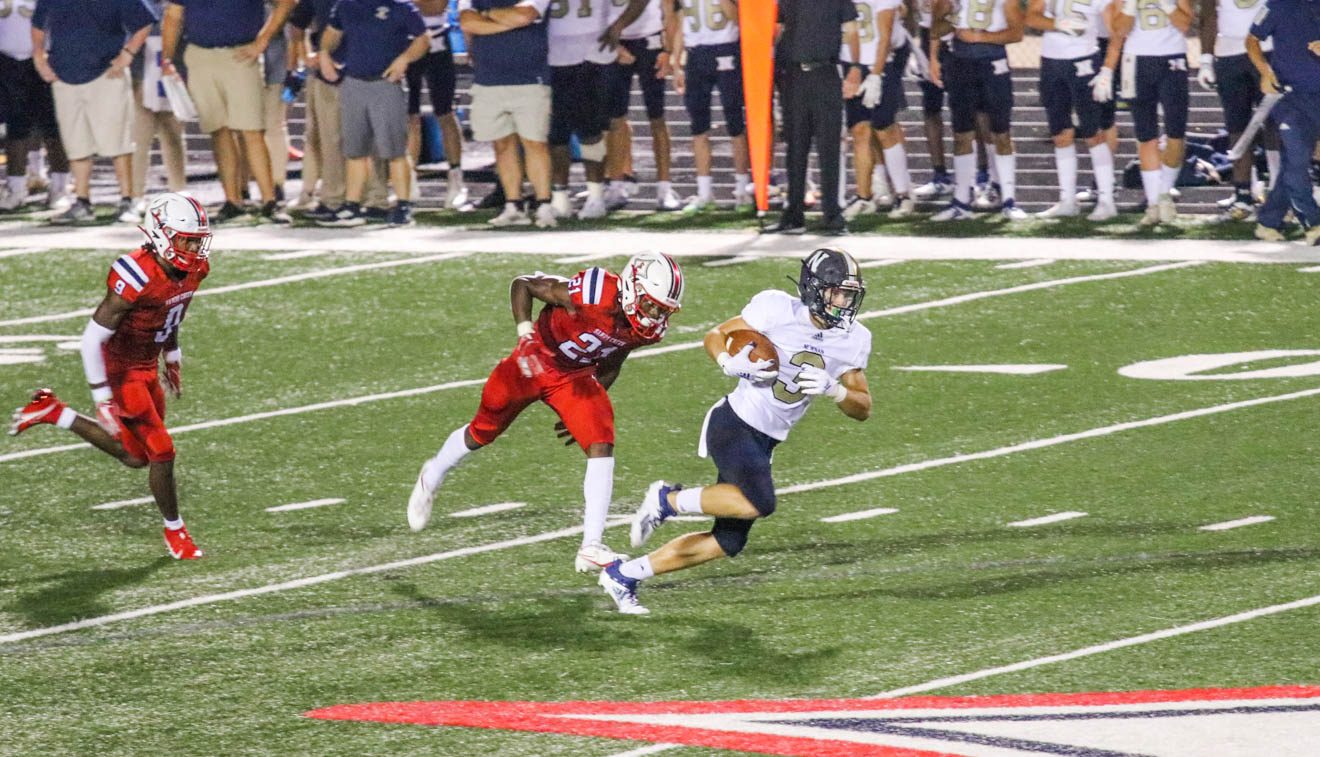 Reid Brass cuts up field on his 79-yard touchdown reception.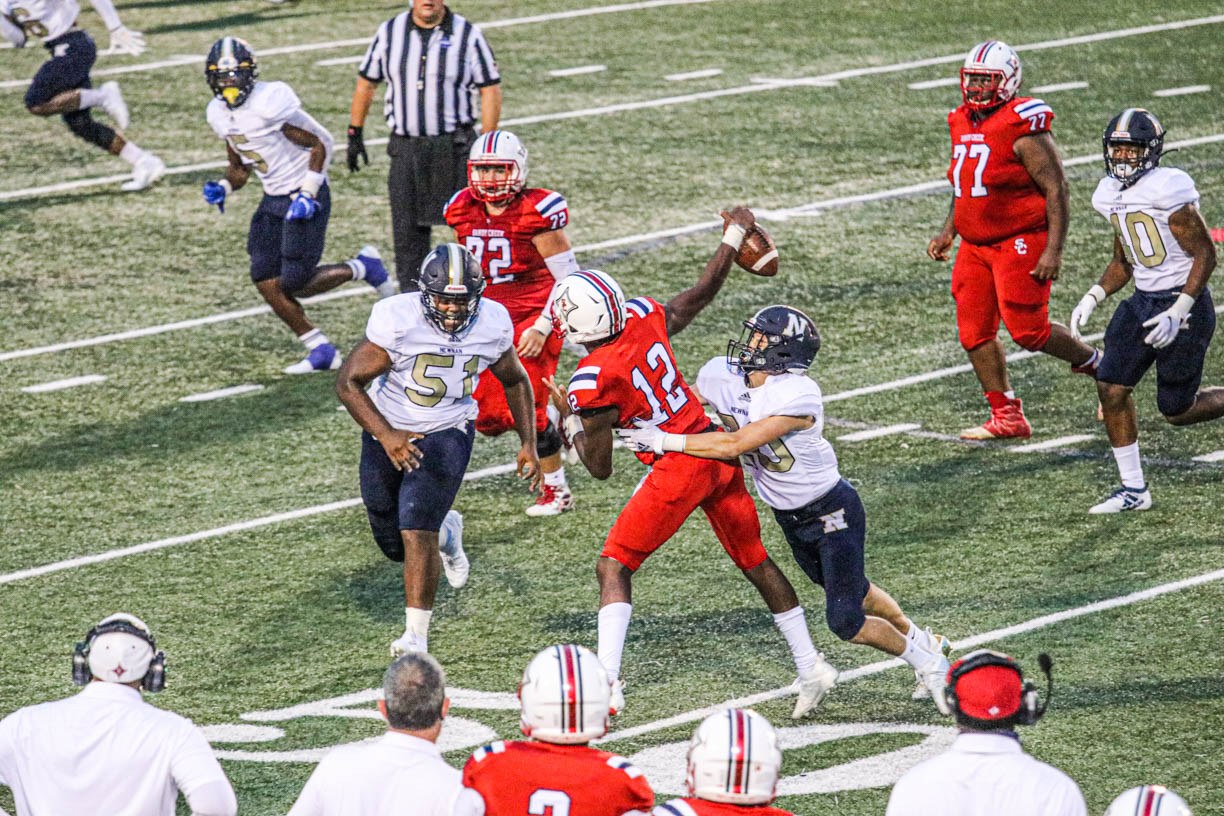 Tripp Slanton forces a turnover during Friday's match against Sandy Creek.