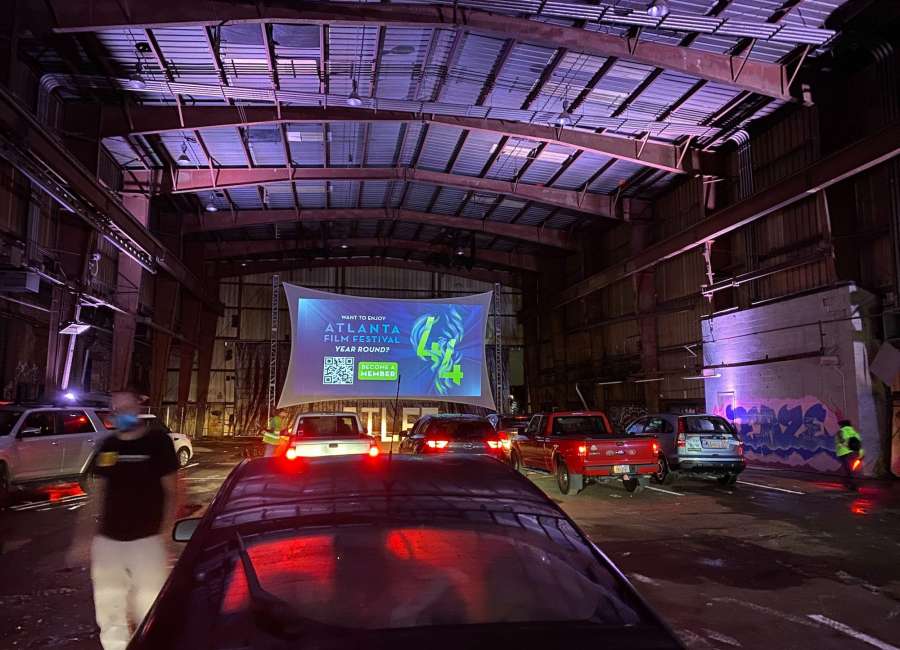 By Jonathan W. Hickman
Given the devastating virus's crushing effect, Georgia's blockbuster movie industry has suffered a tremendous blow.
Locally, we've seen the closure, allegedly for good, of the AMC Classic beside the Junction Lanes bowling alley. The two theaters in the county that remain open have drastically reduced their seating capacity.
While the entertainment industry charts a path forward, innovative approaches are continually being considered. The 44th annual Atlanta Film Festival, originally scheduled for April/May, shifted to Sept.17-27. This year, the festival adopts the growing drive-in format. What's exciting is that the ATLFF took things a bit further and employed an "indoor" drive-in movie experience.
The festival's unique indoor drive-in will take place at Pullman Yard, one of the most widely used filming locations in Georgia. Pullman is located at 225 Rogers St. NE, in Atlanta. In what could be the future of regular moviegoing, audiences will safely watch a movie from their cars inside a large covered structure.
This year's adjusted festival offerings feature 15 narrative and 10 documentary feature films and 12 short film and creative media blocks at the drive-in events. It's the short film blocks that offer some of the most interesting experiments. The ATLFF is an Academy Award-qualifying film festival for narrative, documentary and animated short subjects.
Notable shorts include "White Echo," actress Chloë Sevigny's third outing as a director. The 14-minute film, also written by Sevigny, is about Clara (Kate Lyn Sheil), who acquires supernatural powers after a game of Ouija. Also, Oscar-nominated director Yorgos Lanthimos (see 2018's "The Favourite") delivers his 12-minute film entitled "Nimic." That intriguing short, starring Matt Dillon and Daphne Patakia, shows how a professional cellist's life is changed forever by an encounter with a stranger on the subway.
One of the opening night films was "The Nest," the latest from writer/director Sean Durkin, his first feature since 2011's impressive debut "Martha Marcy May Marlene." After its drive-in premiere on Thursday night at the festival, "The Nest" can be seen in various theaters around town.
"The Nest" stars Jude Law and Carrie Coon (who will be seen in the hotly anticipated "Ghostbusters: Afterlife" next year). "The Nest" is a meandering drama that takes place in the 1980s. Law plays an English commodities broker named Rory married to an American horse trainer named Allison (Coon). When Rory gets restless, he decides to pack up the family and move back to his home in the U.K. to find greater fortune.
But his risk-taking catches up with him, and he soon finds himself out of money and dangerously close to losing his family. Writer/director Durkin plays it straight in this moody, well-acted, no-frills drama. The somber tone might be hard for some viewers to embrace, but stick with it; Law and Coon make a good pairing. With his second film, it's clear that Durkin is interested in honesty in the narrative above all, and "The Nest" is undoubtedly a nakedly honest movie.
In addition to the drive-in screenings, festival attendees can watch 127 other works virtually. Another sign of the times, "attending" a film festival is possible without ever leaving home.
For more information about the 2020 Atlanta Film Festival, visit: https://www.atlantafilmfestival.com .