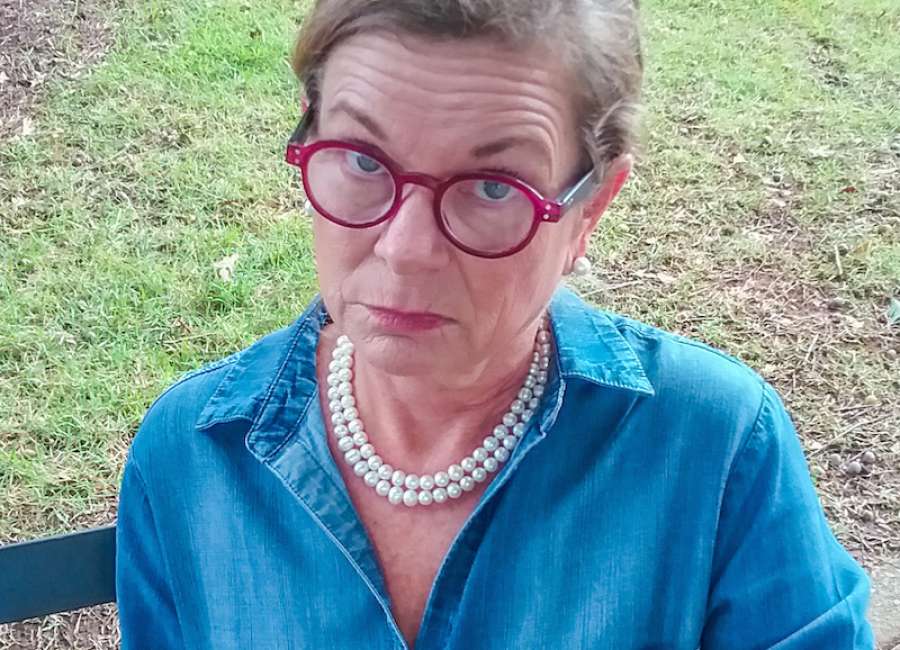 Dear Miss Pearl,
There are opinionated members of both political parties in my family. This has not been a real issue in the past, but this time around, the discussions have been quite heated and ugly. I'm afraid our annual Thanksgiving gathering will not be well attended this year.
It is okay to have a difference of opinion. Discussing these differences in a civil manner (using your nice voice and no expletives) can be eye-opening and beneficial. It is NOT okay, however, to allow politics to create havoc and division within the family. Sometimes we simply have to agree to disagree and do as Elsa in the movie Frozen — LET.IT.GO (let me take this opportunity to admit that this is easier said than done, but it is worth it in the long run).
Here is something to help put this in a better perspective; Neither Donald Trump nor Joe Biden will be bringing you their famous sour cream pound cake when your Aunt Hedy passes on to Glory. Nor will they give a tiny rat's ass when precious Eliza poops in the potty for the first time or loses her first tooth. Do I need to continue, or do you get the point? Bring on the turkey and dressing!!
Dear Miss Pearl,
I haven't been able to park in the garage for the past three weeks because my husband is working on a project. I am about to lose my patience with him!
If the "project" is something that you will benefit from, then I might suggest that you be encouraging and not condescending. However, if your husband has taken over your parking spot so that he can alphabetize his baseball card collection or take inventory of his fishing tackle … it is way past time for a hissy fit! Perhaps it is time to have his recliner recovered!!
And Another Thing:
I am loving this weather! Doesn't it just scream football and the Coweta County Fair? Oh well, at least we have football. I just hate that the fair had to be canceled this year. I always enjoyed going to get some cotton candy and do some serious people-watching. I just THINK I know everyone until I go to the fair. The Kiwanis are so generous with supporting local organizations, and I feel bad for those who count on this support.
And I feel wretched that my father-in-law and other old men from the Golden K's won't be able to assist in parking cars. Maybe Big and I will give Daddy a glow-in-the-dark safety vest for his birthday so that he can feel extra special. This pandemic is taking so much fun and tradition away from us … I am praying that my SEC Powerhouse team doesn't get the COVID. I am also praying that the oldie Goldie K's will be able to have their annual pecan sale. Maybe Daddy can wear his vest when he is working his shift!
"Miss Pearl," aka Colleen Sprayberry, is one of Newnan's leading authorities on modern etiquette. She gladly lends her advice to everyone whether they want it or not, because, "After all, it's all about the children and setting a good example for them." Her videos are available on her Facebook page and YouTube channel. She can be reached at misspearl678@gmail.com .