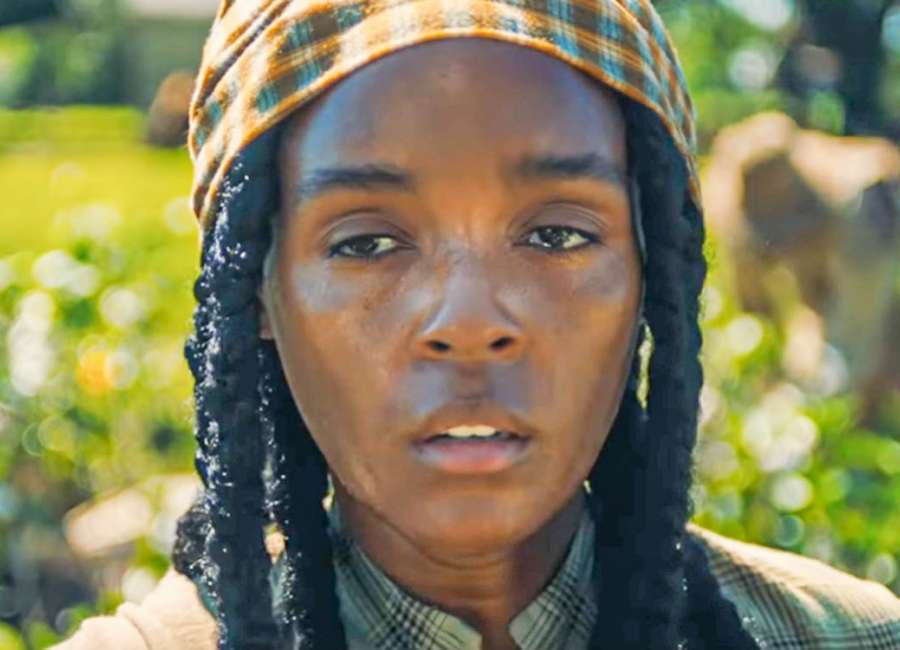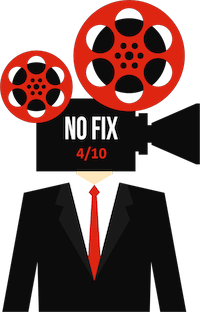 Review by Jonathan W. Hickman
There are many ways "Antebellum" goes wrong. It's half a movie, and it's not a horror film. It's certainly not a credible satire either.

Let's get this out fo the way: white people are the villain in "Antebellum." The story begins in an Old South setting, and as the name of the film tells us, it's a time before the Civil War. Slaves toil in the hot sun picking cotton, and a desperate, fleeing couple is chased and abused by evil plantation owners.
A black man, outfitted with a cumbersome, iron collar, fruitlessly reaches out for his beloved female partner as she is roped, viciously drug, and shot dead. It's unpleasant viewing, to be sure.
There are not good people on both sides in the "Antebellum" world we see on screen.
These early scenes are compelling. No matter how many times we see images of intolerable cruelty, it resonates. We are reminded of America's original sin, the legacy of which still plagues our nation. Then the script from co-directors, Gerard Bush and Christopher Renz, tips its hand. A jet airplane passes overhead.
Was the gripping, sorrowful drama we just witnessed a joke, a clever pantomime? Or was there a mistake made while filming, and the production thought, let's leave the plane in the shot? Better yet, let's build the entire film around it.
Cut to the present day. Eden (Janelle Monáe), one of the oppressed slaves from the previous sequence, lives with her husband and children in a big city where she is a lecturer and frequent television news guest. Naturally, Eden's publicly professed, strong opinions are the subject of much debate. Her social media presence is likely expanding with hoards of followers and trolls.
After attending a conference, Eden is invited out for a night on the town with her friend Dawn (Gabourey Sidibe, playing the film's most entertaining character). From there, Eden has an encounter with a sultry Southerner named Elizabeth (Jena Malone, chewing every scene), and things spiral ridiculously out of control.
I say "ridiculously" because there's no universe where the twist in the story makes the least bit of sense. Craig Zobel's "The Hunt," which was one of the last theatrical releases before the pandemic, is more plausible if you can believe it. Both films share a similar narrative, but "The Hunt" entertained us by borrowing liberally from the current polarized political environment and leaning well into hyper-action and comic violence.
"Antebellum" wants to give viewers a message along with chills, and ends up delivering neither.
What's sad is that Monáe is a super talent. She was the best thing about Amazon's second season of "Homecoming." And had Bush and Renz entirely given into their film's lurid, b-movie tendencies, the gifted threesome of Monáe, Sidibe, and Malone could have elevated this lower-end project with a prestige gloss of focused acting.
It's without question that it's potentially disrespectful to say that the slavery themed "Antebellum" should have been edgy fun, instead of morose and preachy. Let's face it; there's nothing fun about slavery. And despite the Attorney General's controversial comments recently, the horrors of that time in history are shameful and, like the Holocaust's terrors, incomparable to anything any of us have ever experienced.
This fundamental misunderstanding of what is appropriate for schlocky horror treatment was the grand misstep here from the very beginning. The purveyors of the best exploitation movies know where the line is and how to colorfully push beyond it. Bush and Renz fail to recognize that it's the take-no-prisoners irreverence that makes such films work.
"Antebellum" may enchant and intrigue with its stirring opening sequence, but its big reveal may leave viewers chuckling uncomfortably.
A RottenTomatoes.com Tomatometer-approved critic, Jonathan W. Hickman is also an entertainment lawyer, college professor, novelist, and filmmaker. He's a member of the Atlanta Film Critics Circle, The Southeastern Film Critics Association, and the Georgia Film Critics Association. For more information about Jonathan visit: FilmProductionLaw.com or DailyFIlmFix.com