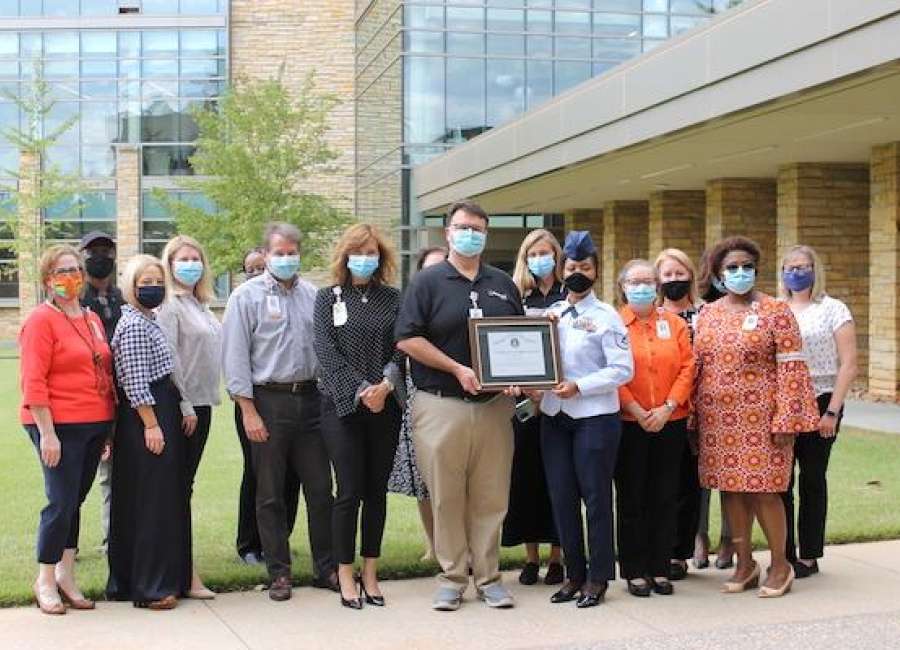 Technical Sergeant Takecia McDuffie, a local Active Duty Air Force Recruiter, has been showing her support for the community by presenting first responders and organizations with Certificates of Appreciation.
McDuffie said when she took over as the Air Force Recruiter for the Coweta area, one thing she wanted to do was say thanks to everyone who is making a difference in the community.
"As a recruiter, I am able to show thanks to my community," McDuffie said. "And that is when I decided to present my community leaders and workers with a token of thank you."
McDuffie has distributed Certificates of Appreciation locally to the Newnan Police Department, Newnan Fire Department, Coweta County Sheriff's Office and Piedmont Newnan Hospital.
"On behalf of Piedmont Newnan Hospital, again, it's what we do, it's what our nurses, staff, our EVS, our lab, our respiratory — it's what they do each and every day," said Mike Robertson, CEO of Piedmont Newnan Hospital. "It's really them; they are the professionals. They are the ones that strive for excellence and to really take care of our community."
McDuffie said it has been an honor for her to show her appreciation for those in the community who have worked every day during the COVID-19 pandemic to keep the community going.
"Each time I have reached out to ask if I can present the Certificate of Appreciation, I have received such an overwhelming support of gratitude," McDuffie said.
She said as a recruiter she lives by the famous quote by Maya Angelou which says, "I've learned that people will forget what you said, people will forget what you did, but people will never forget how you made them feel."